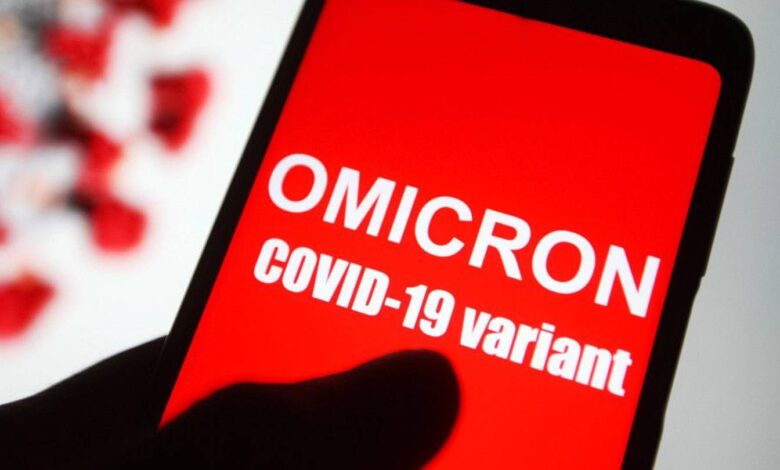 Neena Sharma
Warsaw, Dec 6
An uneasy calm prevails in most European countries as more and more governments step up existing measures against Covid-19  and even introducing  new measures to contain the challenges posed by the new covid variant Omicron, across the continent before the Christmas season sets in.
The country specific measures include a national lockdown in Austria, moves towards mandatory vaccination in Germany, re-establishing masking and social distancing in Ireland   and the United Kingdom. The Omicron variant detected in  South Africa have also  prompted many countries in Europe to put curbs on travel,   according to the European Centre for Disease Prevention and Control as of Friday around 109 cases of Omicron were recorded in the  European Economic Area. In  Austria, a temporary nationwide lockdown is in effect since 22 November and is scheduled to end on 13 December. While the borders remain open and business travels or family visits can continue, travel to Austria for touristic purposes is not possible during this time.  According to reports, after the end of the current lockdown, the 2-G-rule (proof of full vaccination/past infection) will be in effect again in Austria, as well as FFP2 mask requirements in many areas. Authorities in Austria said on November 17 that travellers would need to show a negative PCR test upon entering the country. Previously, results from the cheaper lateral flow tests were allowed. On the other hand, the Ireland government has announced closure of night clubs and imposition of social distancing in pubs, restaurants and hotels. The measures will take effect on Tuesday (December 7) and run until at least January 9. The reports claim that the government of Ireland perceives as risks too high before the Christmas period sets in. Capacity in indoor and sports venues, where masks are already compulsory, will be limited to 50%. A health pass is already required for entry to leisure venues. The measures come on top of restrictions the country announced last month due to high rates of infection that have put pressure on hospitals. People have been told to work from home and only use the workplace when it becomes absolutely necessary.  Further, arrivals from overseas too have to present a negative test result in addition to being vaccinated or recovered from COVID-19.
Meanwhile, a  Polish Health Ministry spokesman has said that no case of the new Omicron coronavirus variant has yet been confirmed in Poland. "Six new samples from persons with a suspected Omicron infection are now being examined," Wojciech Andrusiewicz said on Friday. As Poland has a data sharing arrangement with it's EU partners, it is privy to the sent to an international system about flights.
Andrusiewicz said that the Polish authorities "have been getting in touch" with people who have travelled from southern African countries and then took connecting flights in Europe.
"Six new samples from persons with a suspected Omicron infection are now being examined," Wojciech Andrusiewicz said on Friday.  At least 13 people in Norway's capital Oslo  have been infected with the omicron coronavirus variant at a company Christmas party, officials  have said. New national and regional restrictions took effect on Friday (December 3). Oslo and the surrounding region is in for very strict measures, in comparison with other parts of the country. Working from home is a  norm,  a 100-person attendance limit at private indoor events in public places or rented venues, and restaurants and bars having to register customers.The authorities recommend the use of face masks on public transportation and in shops and shopping malls. As far as travel goes,  officials claim that anyone  entering Norway must be tested within 24 hours, either at the border, at a public test station or by self-test. If a rapid test comes back positive, a traveller must take a PCR test within 24 hours.
Germany which is facing a tough autumn,  moved on Thursday (December 2) to tighten restrictions for those unvaccinated against COVID-19. People without the jab won't be able to access non-essential shops, restaurants, places of culture or leisure. A draft law on mandatory vaccination is to be submitted to parliament for entry into force in February or March. The schools have been asked to impose compulsory masking. The moves follow a ruling from a top German court upholding government measurres to tackle all-time high COVID-19 infections. The Federal Constitutional Court found that a curfew and school closures were in line with the country's constitution. Germany reported more than 67,000 new cases in 24 hours on Wednesday (December 1). The country has vaccinated 68.% of its population and 80% of adults. In the United Kingdom, the government has repeatedly said it has no plans for another lockdown.  So compulsory face coverings in shop, schools and malls is back, so is social distancing, and other measures.  Greece the Greek lawmakers approved mandatory COVID-19 vaccination for people over 60 in response to a surge in cases. Around 17% of Greeks aged over 60 have not yet been vaccinated. If they do not get the vaccine by 16 January, they risk being fined €100 for every month they remain unvaccinated.
Meanwhile, Portugal reintroduced tighter pandemic restrictions on Wednesday (December 1) to contain a new surge in infections.Face masks have once again become mandatory and the country tightened control of its borders.A digital certificate proving vaccination or recovery from COVID-19 is required to access restaurants, cinemas and hotels. Portugal has a high vaccination rate with around 86% of its population fully vaccinated against the virus.Amid low vaccination rates and poor compliance with public health measures, more regions have made COVID-19 shots mandatory for people aged 60 and over in an effort to boost vaccine uptake and keep contagion and fatalities down.
Battling vaccination apathy and hesitancy, reports indicate that Coronavirus infections in Russia have started to fall but daily deaths remain high.There were more than 31,000 new infections reported on Tuesday (November 30) and around 1,195 deaths. Cases surged in October amid low vaccination rates and lax public attitudes toward taking precautions. About 40% of Russia's nearly 146 million people have been fully vaccinated, even though the country approved a domestically developed COVID-19 vaccine months before most of the world.
The Swedish government has announced that from December 1 a health pass will be required to attend any event of more than 100 people.The COVID pass — attesting that the holder has either been fully vaccinated, tested negative over the previous 72 hours or recovered from the disease over the preceding six months — has so far only been used in Sweden for travel purposes. Quarantine had been imposed over fears of the Omicron variant, but the move is seen as redundant as domestic transmission is already apparent. Instead, tests will be required before arrival, and again in the days afterwards.Like in many other countries in Europe, this health pass only lets people who have been vaccinated, recovered or tested negative attend public events and gatherings.
Belgium is to close nursery and primary schools a week early for the Christmas holidays, the government said on Friday (December 3). Children must wear masks from the age of six.The country has already closed nightclubs and required people to work from home as part of an effort to curb COVID-19 cases. The government issued new measures on November 26 including shutting bars and restaurants from 11 pm.Events held indoors must be seated and private meetings.
In eastern Europe, where vaccination rates are generally low, the situation is far more dire, with surging daily fatality rates in states such as Romania and Bulgaria, which are European Union members. The World Health Organization, which includes Russia in its European region, on Wednesday reported a 10% rise in coronavirus deaths in Europe over the previous week, bucking a trend of declines in most other regions.
(Neena Sharma, is a senior Indian journalist presently based in Poland.)