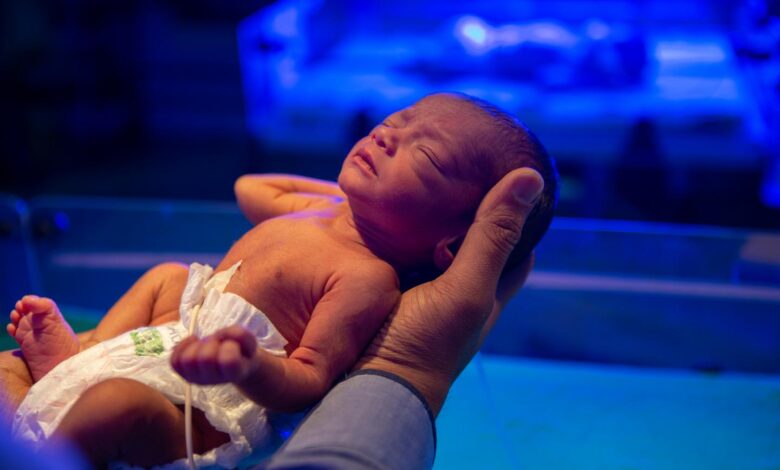 Caesarean deliveries on the rise in Uttarakhand
B.D.Kasniyal
Pithoragarh, July 5
Caesarean deliveries in women hospitals of the state are on the rise due to lack equipments for general deliveries in these hospitals, a RTI inquiry revealed.
Office of the director of National Health Mission (NHM), Uttarakhand, has informed in a RTI query by Uttarakhand Research Group, a research group formed by young researchers in Pithoragarh, that while the average of Caesarean deliveries in Uttarakhand remained at 13 percent during  2016-17 to 2020- 21, the average rate  of caesarean deliveries in Pithoragarh women hospital remained at 25 percent  during same period of 4 years."It is because of lack of essential equipments for normal deliveries in labour ward of the women hospital, Pithoragarh," said Shivam, co- ordinator of the group.
According to the WHO statement on caesarean section rates, issued on April 14, 2015, though caesarean section can be justified as essential and life saving surgery in time of need, but it can put women and new born babies at unnecessary risks of short and long term health problems if performed when there is no medical need.
" The women hospital, Pithoragarh was followed by Coronation Hospital, Dehradun and district women hospital, Haridwar which were at 24 percent and 20 percent respectively in conducting Caesarean  deliveries in their respective hospitals during  same period." said Shivam, quoting the RTI reply.
According to the Indian public health standards parameters, 28 types of essential equipments are needed for labour wards, neo natal and special new born care units of women hospitals for normal deliveries.
" Out of these 28 essential equipments, 9 equipments are not available in Pithoragarh women hospital, due to which the hospital goes to unnecessary Caesarean deliveries, " said Shivam.