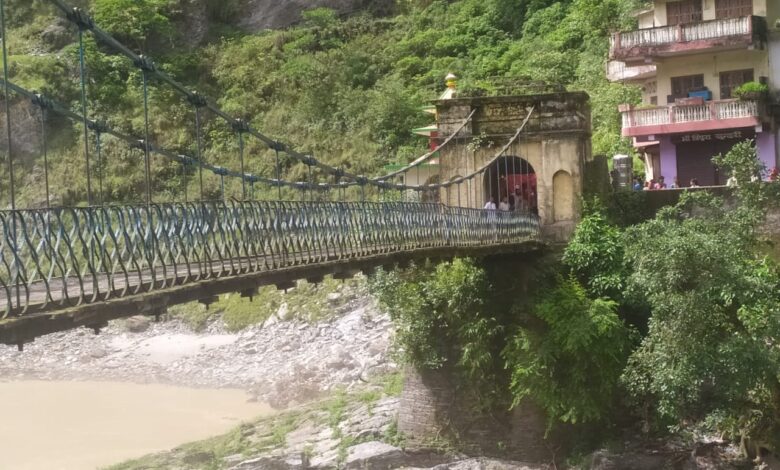 200 year old Jhoolaghat bridge between India-Nepal develop cracks
B.D.Kasniyal
Pithoragarh, July 6
The 200 year old  suspension bridge at Indo-Nepal border at Jhoolaghat town of Pithoragarh district will remain close today due to the repairing work on it after it was found damaged on July 5.
"After a wooden plank of the bridge suddenly cracked up  at 9 am yesterday, we have closed it for a day to make repair for safe travel," said Ashish Chauhan, District Magistrate,Pithoragarh.
The District Magistrate said that as soon as the cracks were reported  by locals, the joints teams of Nepal district administration and it's counterpart in India inspected it. The team called a local contractor who advised to install a thick ply board sheet at the damaged place to make it work temporarily.
"We have instructed the PWD officials to prepare a Detailed Project Report (DPR) PR to repair it," said the DM.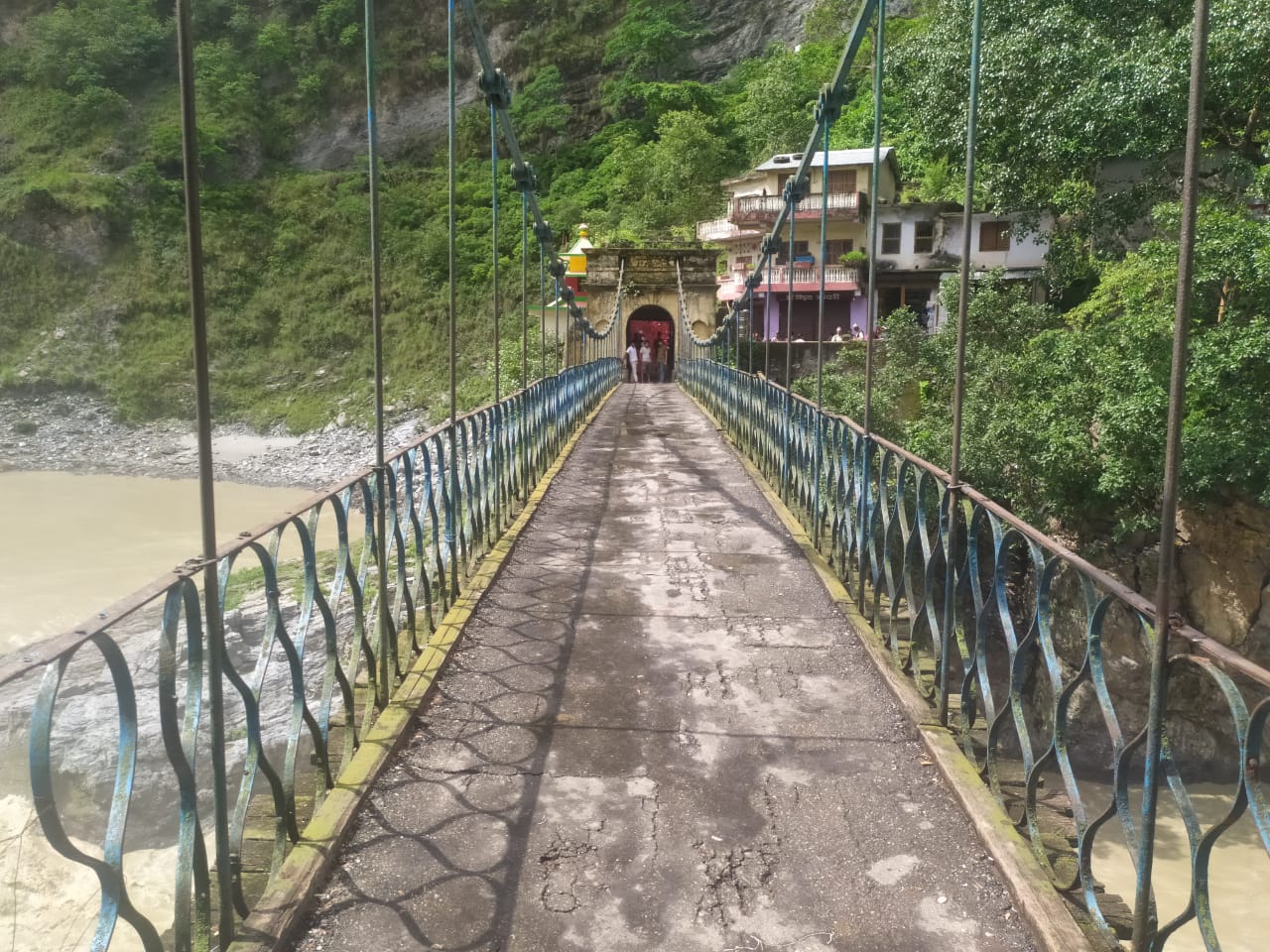 The Indo-Nepal border bridge at Jhoolaghat town was constructed by British in the year 1830 to make facilitate friendly Nepalese citizen to cross over to  then British territory.
According to PWD sources, the damage on the bridge was witnessed at 10 feet ahead from Indian side where a base wooden bar, used as linkage between two wooden plates was found broken.
Executive engineer of provision division of Pithoragarh P.C. Tiwari has said that the bridge was repaired some six years ago. " We are going to prepare a proposal to repair it, after approval of Pithoragarh District Magistrate,," said the PWD engineer.
The 40 meters long and 8 meters wide bridge is a key for transportation between two countries of Nepal and India from last 200 years, after British came to this region following treaty of Sigauli in 1816.