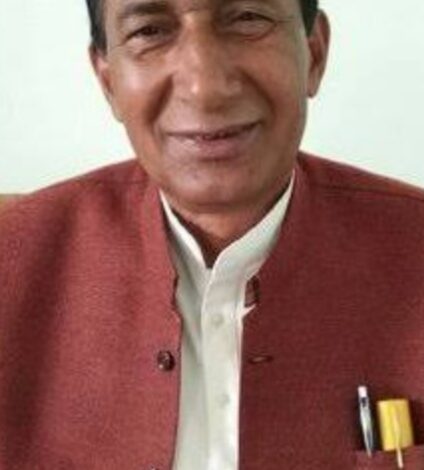 Bishan Singh Chufal to defend his Didihat seat for sixth time
B.D.Kasniyal
Pithoragarh, Feb 8
A total of seven candidates are in the fray for the prestigious Didihat assembly constituency of Pithoragarh district, from where Uttarakhand cabinet minister and former BJP Uttarakhand chief Bishan Singh Chufal is  again seeking mandate for the sixth time.
This time apart from the traditional Congress party nominee, the veteran leaders is also facing a  BJP party rebel namely Kishan Singh Bhandari, a former Zila Panchayat chairperson of the district.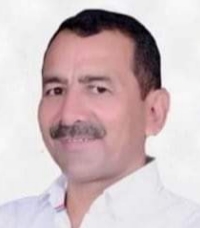 "I,ve no threat from any one, the people are with me on my agenda of all round development of basic facilities in rural areas and basic needs of town of Didihat.  After being elected my agenda will be to create small employment opportunities in rural areas to address the problem of migration from there," said Chufal.
Didihat assembly is having a total 87283 voters, including 42252 female voters. "The young voters are with me, as they want employment what Chufal could not provide despite his 25 years long tenure as a MLA from the constituency and remaining in government several times," claimed Kishan Singh Bhandari, the BJP rebel who remained at second position in 2017 assembly polls from the seat by getting 15024 votes and pushing the Congress candidate to  third position.
The election observers in Didihat say that despite being popular among the youths, Bhandari is lagging behind from resources points of view. " Moreover, he seeks  votes only by criticising Chufal and does not have any concrete program how he will provide employments to local youth,"said Sanjay Pant, an election observer and journalist based in Didihat.
After the creation of Uttarakhand, It has been Bishan singh Chufal who has won all the state assembly elections since the first ever state assembly elections of Uttarakhand in 2002.
Chufal defeated Ghanshyam Joshi of UTttarakhand Kranti Dal (UKD) in 2002 by a margin of over 5000 votes. He again retained the seat in 2007 and 2012 also by defeating Hem Pant and Rawati Joshi of Congress party by a margin of 2000 and 11000 votes respectively.
Pradeep Pal of Congress party is contesting for the second time, this time. A contractor and  building material supplier, Pal is also from royal house of  the erstwhile Katuri kingdom of Askot.
" I am confident of winning the seat  this time  as the present BJP government has failed to implement the developmental projects started by the previous Harish Rawat government in the area in 2016. The people know that it was Congress government of Harish Rawat government, that gave the Didihat town a lift drinking water scheme, Municipal status to Digvijay town, several roads  and now  has promised to create a separate district  immediately after it comes in power in the state." claimed  Pradeep Pal.
According to the poll watchers, in Didihat the trend of polling will be influenced by , besides rising inflation, unemployment, menace of wild animals and a  demand for a separate Didihat district. " We think over 25 percent voters will be influenced by separate district status that was accepted by our leader Harish Rawat in December last year, when he assured the agitators to end their 60 day long protest," said Pradeep Pal, the Congress candidate.
Besides BJP, Congress and Kishan Singh Bhandari, four other candidates from AAP, BSP, SP and UKD are contesting from the seat.