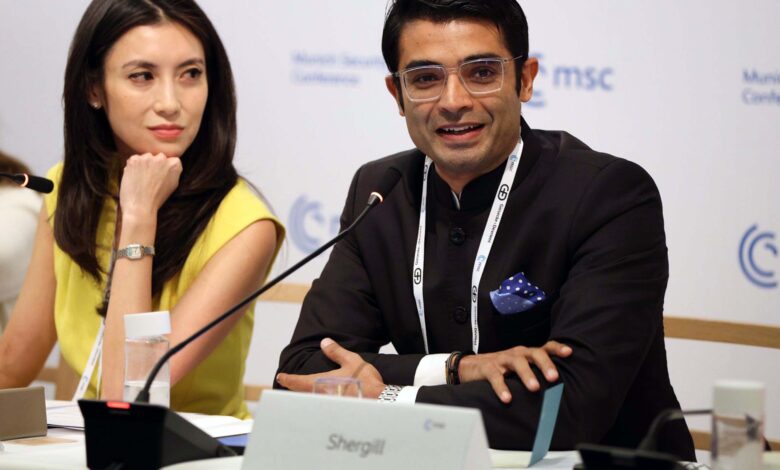 Jaiveer Shergill highlights India's strength at Tokyo's Munich Leaders Meet
 New Delhi, May 18
BJP National Spokesperson Jaiveer Shergill participated in the prestigious Munich Young Leaders Meeting (Munich Security Conference), held in Tokyo, Japan, from May 14-16. Shergill during his address at the meet asserted that India is committed to the goal of nuclear weapon free world. During the meet that was attended by leaders and policymakers from across the world to discuss and deliberate upon international and regional security policies and challenges, Shergill spoke on various issues including changing dynamics of Indo-Pacific region, disruptions caused by Ukraine-Russia war and India's role as peace keeper of Asia.
Addressing the august gathering on day one of the meet, Shergill spoke on the crucial issue of the nuclear security of the Indo-Pacific region in detail. He highlighted the growing concern regarding China's misadventures besides North Korea's defiance to the principles of "No first Use" of nuclear weapons and what is the way forward.
On the day two of the meet, BJP National Spokesperson led the conversation on "Changing perspectives: Fence sitters or Pragmatism". He said that India's foreign policy is standing on pillars of strategic autonomy and neutrality is focussed on building strong national capabilities and increasing engagement with the world.
During the meet, Shergill also spoke on India's foreign policy. "Under the leadership of Prime Minister Narendra Modi, India is not a 'camp follower' but an agenda setter on global stage", he told the gathering.
During the visit, Shergill was also invited to dinner hosted by Ambassador of India to Japan Sibi George and Mrs George. Interacting with the members of Indian diaspora, residing in Japan, at the dinner, which was also attended by Union Minister of Health and Family Welfare & Chemicals and Fertilizers Dr. Mansukh Mandaviya, at India House, Tokyo, Shergill said, "It was indeed good to meet familiar faces and hear new voices on the geopolitical ups and downs. Every Indian based overseas and back home is excited about India's growth story under the decisive leadership of Prime Minister Narendra Modi."