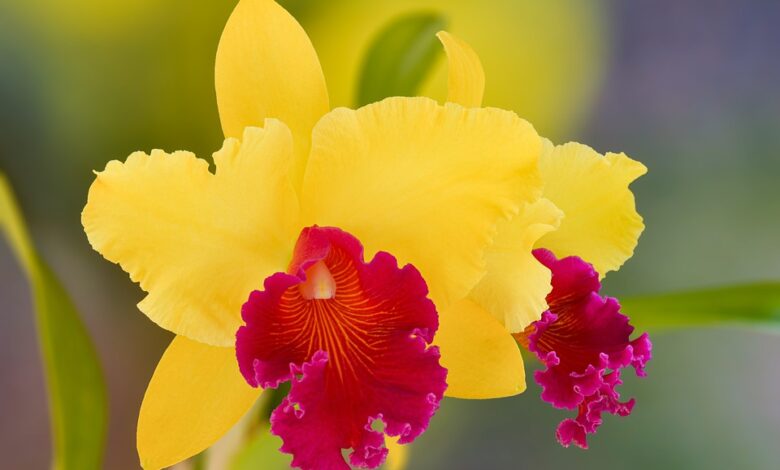 Graphic Era University to facilitate orchid bloom in Uttarakhand
Dehradun, May 18
In an attempt to promote commercial cultivation of orchids in the hill state of Uttarakhand, Graphic Era Deemed University (GEU) has started a special training programmes for the hill farmers  in which biotechnology experts of the university are  teaching farmers scientific ways to grow one of the most expensive flowers in their fields. Uttarakhand farmers will soon get additional income from their orchid bloom. The training programme started here today
While talking to farmers on the first day of the training programme, GEU experts said that the weather and climatic conditions of Uttarakhand are favourable for the cultivation of cattleya orchid flowers. One plant of cattleya orchid can fetch farmers up to Rs 1600.
Dr Narpinder Singh,vice-chancellor of the university  said that it's high time that the farmers in the state start practicing progressive and scientific farming  needed for the overall development of Uttarakhand. Speaking about Graphic Era's latest initiative to help farmers in the state, he said that the group will soon be setting up  centres for farmers in remote and hilly terrains.
Experts apprised the farmers about latest in the commercial cultivation of orchids in the country and also taught them poly-house management methods. Prof Brig (Retd)  R P Nautiyal said that there is a growing demand of orchids in national as well as in the international markets. He also threw light on researches being done on orchids in department of Biotechnology. The experts will teach the farmers scientific production and maintenance techniques of orchids on Friday. Dean, Life Sciences, Prof. Preeti Krishna and Head, department of Biotechnology, Dr. Naveen Kumar remained present in the training programme, which was organised by Dr Manu Pant.