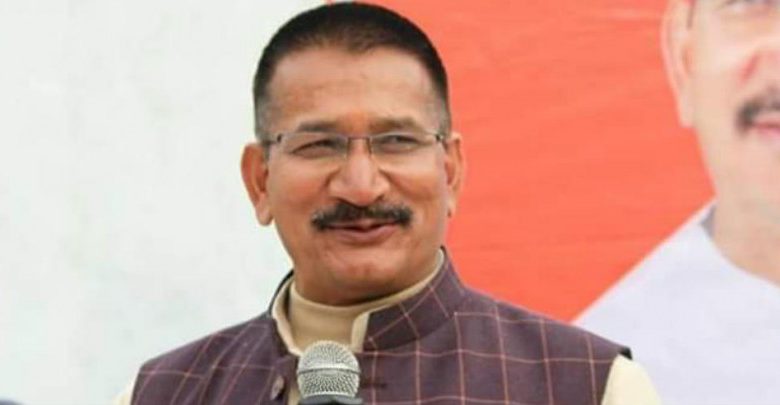 S.M.A.KAZMI
Dehradun: With two months to go for the Uttarakhand state assembly elections scheduled to be held in February 2022, Uttarakhand Congress party, a major challenger to the ruling Bharatiya Janata Party (BJP) continue to find itself mired in factional fights.
Amidst continuous hiatus between factions led by former Chief Minister Harish Rawat and Leader of Opposition in the state assembly Pritam Singh, a war of words has now started between Harish Rawat and one of his protégé Kishore Upadhaya on social media site Facebook.
It is rumoured that Kishore Upadhaya following his tirade against Harish Rawat is planning to join ruling BJP in the presence of Prime Minister Narendra Modi, who would be addressing a public meeting at Dehradun on December 4.
Kishore Upadhaya had blamed Harish Rawat of alleged back stabbing and plotting against him in the 2017 state assembly elections which Kishore Upadhaya, a former Uttarakhand Congress Chief lost from Sahaspur assembly segment of Dehradun District. Kishore Upadhaya had been a legislator from Tehri assembly segment in Tehri Garhwal district in 2002 and 2007. He also remained a minister of state in the first elected government led by Congress veteran N.D.Tewari for two years.
Harish Rawat in his reply reminded his 'one time friend' that it was the choice of Kishore Upadhaya to fight 2017 assembly polls from Sahaspur after considering many other assembly seats.
Kishore Upadhaya who has been miffed with Harish Rawat for inducting independent legislator Dinesh Dhanai who defeated him in Tehri assembly polls during 2012 state assembly elections in his council of ministers in 2014.
 Kishore Upadhaya blames Harish Rawat for promoting Dinesh Dhanai from Tehri against him despite the fact that he had been politically aligned with him since decades. In his letter published on  social media, Kishore Upadhaya said that Harish Rawat being Chief Minister didnot take him into confidence while inducting Dinesh Dhanai in his council of ministers.
" Being Uttarakhand Congress President at that time, I talked to the Chief Minister in the morning but he did not gave me any hint or informed me but inducted Dinesh Dhanai as a minister in the afternoon," charged Kishore.
According to political observers, Kishore Updhaya believes that Harish Rawat would again ditch him to support Dinesh Dhanai, an independent even if he contests as a Congress candidate.
The political calculations in the Tehri assembly segment has probably forced Kishore Upadhaya to consider the option of leaving Congress. Kishore Updhaya has been known to be close to the Gandhi family.
On being asked about his joining BJP in the coming days, Kishore replied that his well wishers are spreading such rumours.
Kishore has further charged Harish Rawat had allegedly politically 'ditched' him on 17 other previous occasions, but he had remained steadfast in his relationship with Harish Rawat.
The reply to these allegations by Harish Rawat is eagerly awaited in the political circles.
The Uttarakhand Congress party has failed to come up with a united face to challenge the ruling BJP and the party cadres are confused amidst factional fights between these leaders.
While the ruling BJP knowing fully well the pulse of the people and prevailing anti-incumbency, has changed gears by replacing two Chief Ministers namely Trivendra Singh Rawat and Tirath Singh Rawat in quick succession and brought in young Pushkar Singh Dhami who has been trying every trick to win back the confidence of the general masses, the Congress leaders are only sniping at each other in a game of one up man ship.