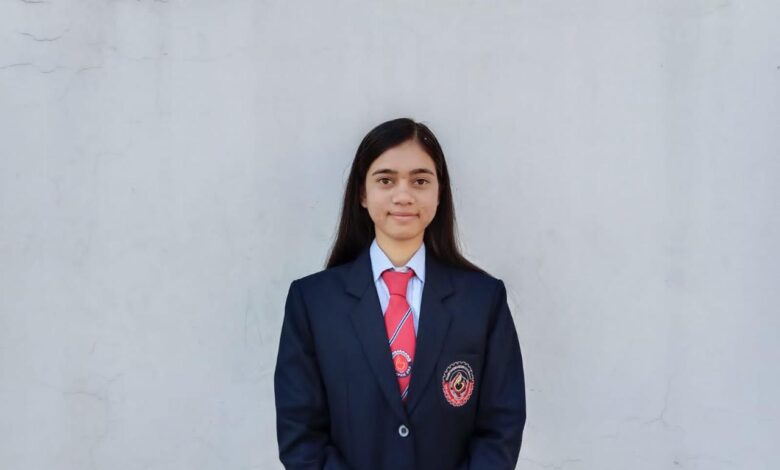 New record in placement, Graphic Era's Pooja gets Rs. 84.88 lakh package after B.Tech
Dehradun, November 16
Graphic Era University,  a premier university has broken all its previous placement records by making a new one. A 2023 batch B.Tech student of Graphic Era Hill University has made this new record by bagging a package of whopping Rs 84.88 Lakh.
A Computer Science and Engineering student of Graphic Era Hill University, Pooja, has been offered this package by the prestigious software company, 'Attlassian'. Pooja's hails from Ghena village in Saklana area of Tehri Garhwal district and her father, Jai Singh, is a contractor. Pooja has credited her success to her parents and her alma mater Graphic Era University.
She said that the ambience of Graphic Era University motivates students to move forward and do innovative things. Chairman, Dr Kamal Ghanshala himself takes classes and explains even complicated topics in such a manner, that it not only becomes comprehensible for students but also increases their interest. University's highly qualified faculty members and laboratories equipped with state-of-the-art technologies connect the students with the latest needs of the industry.
Meanwhile placements for the 2022 batch have now reached final stage. From this batch, Microsoft has given placement offer at a package of Rs 50.17 Lakh. Amazon has offered packages of Rs 44.14 Lakh to 2022 B.Tech Computer Science batch students of Graphic Era Deemed University and Graphic Era Hill University namely Shubham Rana (Dehradun), Harsh Vardhan (Meerut), Sanskar Singhal (Dehradun), Kritika Pandey (Ramnagar), Priyanka Koranga (Dehradun) Shivi Aggarwal (Bijnor), Ayush Bahukhandi (Dehradun), Himanshu Bhatt (Bhimtal), Prajwal Pandey (Haldwani) and Gautam Joshi (Pithoragarh).
Earlier, Amazon selected Bhumika Sharma (Dehradun), Tanya Chetna Vaish (Gorakhpur) and Dhruv Rawat (Dehradun) of Graphic Era Deemed University and Vikas Thapliyal of Graphic Era Hill University's Dehradun campus on the same package. Microsoft has given a placement offer to Shivi Agarwal on a package of Rs 50.17 Lakh.
So far, more than 4100 students of the 2022 batch have been placed in the world's top companies like  Amazon, Walmart, Informatica, Zscaler, Infosys, Capgemini, TCS, Accenture etc. Graphic Era Deemed University has been has been listed in the Times, New York world ranking and has been in the Central Government's list of top 100 universities in the country for the third consecutive year. The university has been awarded A+ grade by NAAC. Along with the Dehradun campus of Graphic Era Hill University, the campuses in Bhimtal and Haldwani are also continuously raising the bar of their excellence.
Dr. Kamal Ghanshala, Chairman, Graphic Era Group of Institutions, while congratulating B.Tech student Pooja for getting a package of Rs 84.88 Lakh, said that by assessing the needs of the corporate world correctly and connecting them with education and teaching new techniques, Graphic Era has got a place in the world rankings. With high quality of education and expertise in preparing professionals, both the universities of Graphic Era are opening new avenues of success for the students.