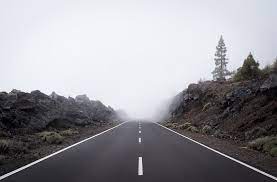 Tanakpur-Pithoragarh NH to be ready by March 2023
B.D.Kasniyal
Pithoragarh, Sept 3
The Tanakpur to Pithoragarh National Highway, a part of all weather road project launched by Prime Minister Narendra Modi in the year 2016, to facilitate vehicular connectivity to security posts at the Indo-China border, will be completed by March 2023 claimed Arun Pandey, Superintendent Engineer of PWD NH division.
The construction of the 150 km long Tanakpur to Pithoragarh highway part of the ambitious all weather road project in Kumaon division, was started in 2017 onwards and was slated to be completed by the year 2019." Except the 165 meters long bridge at Chalthi in Champawat district, all the works of the nine meters wide highway have been completed, ." claimed the NH engineer.
Asked if the landslide sensitive spots, which disturbed the traffic in last two monsoon months, have been treated to make the road operational round the year, the engineer said that THDC experts engineers have identified 61 landslide sensitive spots on the road."We are preparing  Detailed Project Reports (DPR) of each spots and a total of 28 DPRs have been completed and sent to Government of India," Pandey said. A sum of Rs. 150 crore will be spent to treat the landslide sensitive spots on the road to make it operational round the year.