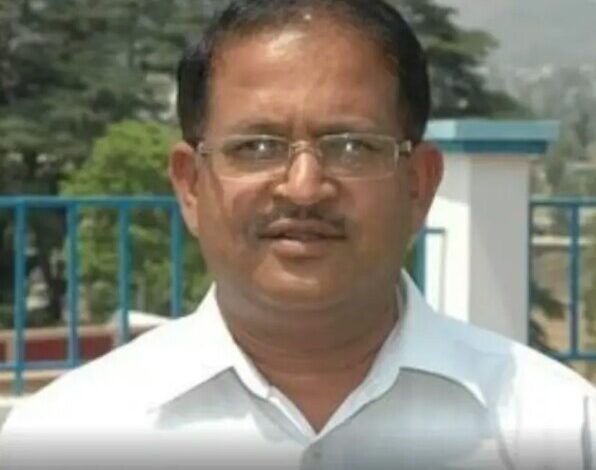 Uttarakhand Congress bracing for next Lok Sabha polls
B.D.Kasniyal
Pithoragarh, April 6
Uttarakhand Congress party is bracing itself for the forthcoming Lok Sabha elections 2024, for which an action plan will be revealed after July1, this year, according to Mathura Datt Joshi, vice president( orgnisation and administration) and senior spokesperson of the party.
"During the action programme which starts from July this year and would continue till the  announcement of parliamentary election 2024, we will reach 11625 polling booths in the state to make people aware about the failure of BJP governments at both at the state level as well national level. The party will highlight the achievements of the past Congress governments," said Joshi here today.
Asked about the contradictory statements being given by state Congress leaders against each other depicting disunity, Joshi said that a separate mechanism is being prepared for that.
"After airing of some statements by senior party leaders, our state president Karan Mahra has issued a statement that all leaders instead of airing their differences at various public forums should raise those at party forums," said Joshi.
The Congress leader said that in view of the prevalent political scenario in the state, the Congress party has launched, "Hath se hath Jodo" campaign between January 26 to March 26 this year.
"The programme, organised in every district of 26 organisational districts of the State were aimed at making the people aware about the failures of BJP government to provide justice in the Ankita Bhandari murder case, recruitment and paper leak scandals and involvement of BJP leaders in these scams besides increasing unemployment in the State."The people across the state participated in large numbers in these programmes and blessed the Congress party," claimed Joshi.
Uttarakhand Congress party has launched, "Jai Bharat Satyagraha", from April 1, this year in which party is making people aware about the dictatorial action of the central government in terminating the Lok Sabha membership of Rahul Gandhi and to evict him from his government accommodation."We have also launched a postcard campaign from April 3 to 8, 2023 asking people to write in support of Rahul Gandhi ,"said Joshi.
The senior Congress party leaders will launch a campaign to lodge FIRs against the hate  speeches being delivered by  BJP leaders in all the districts, to be followed by holding 1500 small meeting in every corners of state and later big meetings at district headquarters and finally a big rally in Dehradun on April 30.
" We aim to reach every voter in the state by small gatherings in villages and to explain to them about the failure of BJP in the state in addressing  increasing unemployment, rising prices of essential commodities and LPG. We are hopeful that people have started listening to us as they are fed up with BJP rhetoric and find it difficult to make both ends meet," claimed Joshi.