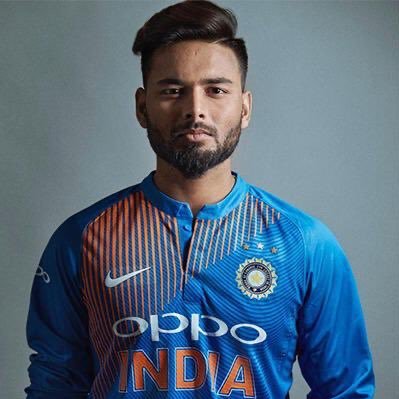 Cricketer Rishab Pant appointed brand ambassador of Uttarakhand
Dehradun , Dec 20
Uttarakhand government has appointed famous Indian cricketer Rishab Pant as brand ambassador of the state. This was announced by Uttarakhand Chief Minister Pushkar Singh Dhami through his tweet.
Terming Pant as one of the best cricketers of the national team, Dhami said that pant is the idol of the youth of the country. He further said that pant has been appointed as brand ambassador  to encourage youth towards sports.
"One of the best cricket players of India, idol of youth, and Shri Rishabh Pant of Uttarakhand has been appointed by our government as "State Brand Ambassador" with the aim of encouraging the youth of the state towards sports and public health," tweeted Dhami.
In his reply, Rishab Pant wrote on tweeter" Thank you @pushkardhamr sir for giving me the opportunity to be the brand ambassador of promoting sports and general health among the people of Uttarakhand, I will do my best to spread this message and feeling happy that you are taking these steps towards a fitter India".
Rishab Pant was born at Roorkee in Haridwar district on October 4, 1997 but his native village is Pali in Gangolihat tehsil of Pithoragargh district of Kumoan region. A wicket keeper and left handed batsman, Rishab Pant has scored 1549 runs in 35 tests at an average of 39.71. He is regarded as an explosive batsman in the mould of Adam Gilchrist of Australia.