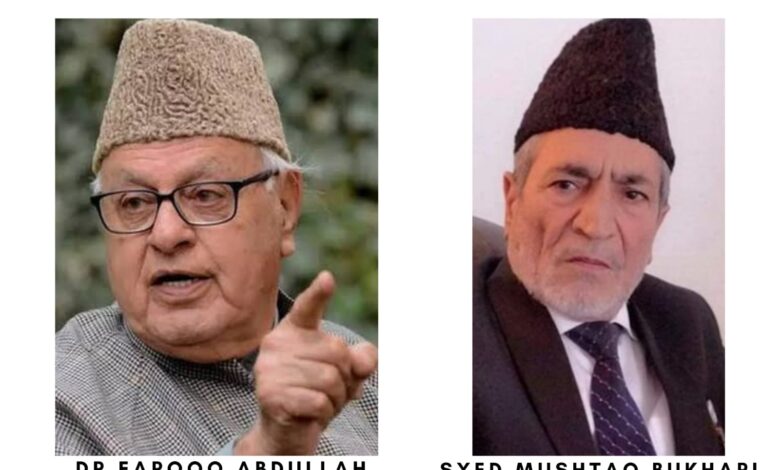 CBI probe sought into allegations of Mushtaq Bukhari against Dr. Farooq Abdullah
Jammu, April 12
Eminent Social activist Sukesh. C. Khajuria has requested the Lt. Governor of J&K to initiate a probe by the Central Bureau of Investigation (CBI) into the allegations levelled by Syed Mushtaq Bukhari, a former minister of the state against former J&K Chief Minister Dr Farooq Abdullah. Khajuria said that allegations by a person holding a constitutional position in the past against a person who held the most important position of Chief Minister of J&K for so many years is a matter of grave concern. He further said that the issue assumes importance since the state is in turmoil since Dr. Farooq Abdullah and his son had been at the helm of affairs in the sensitive border state.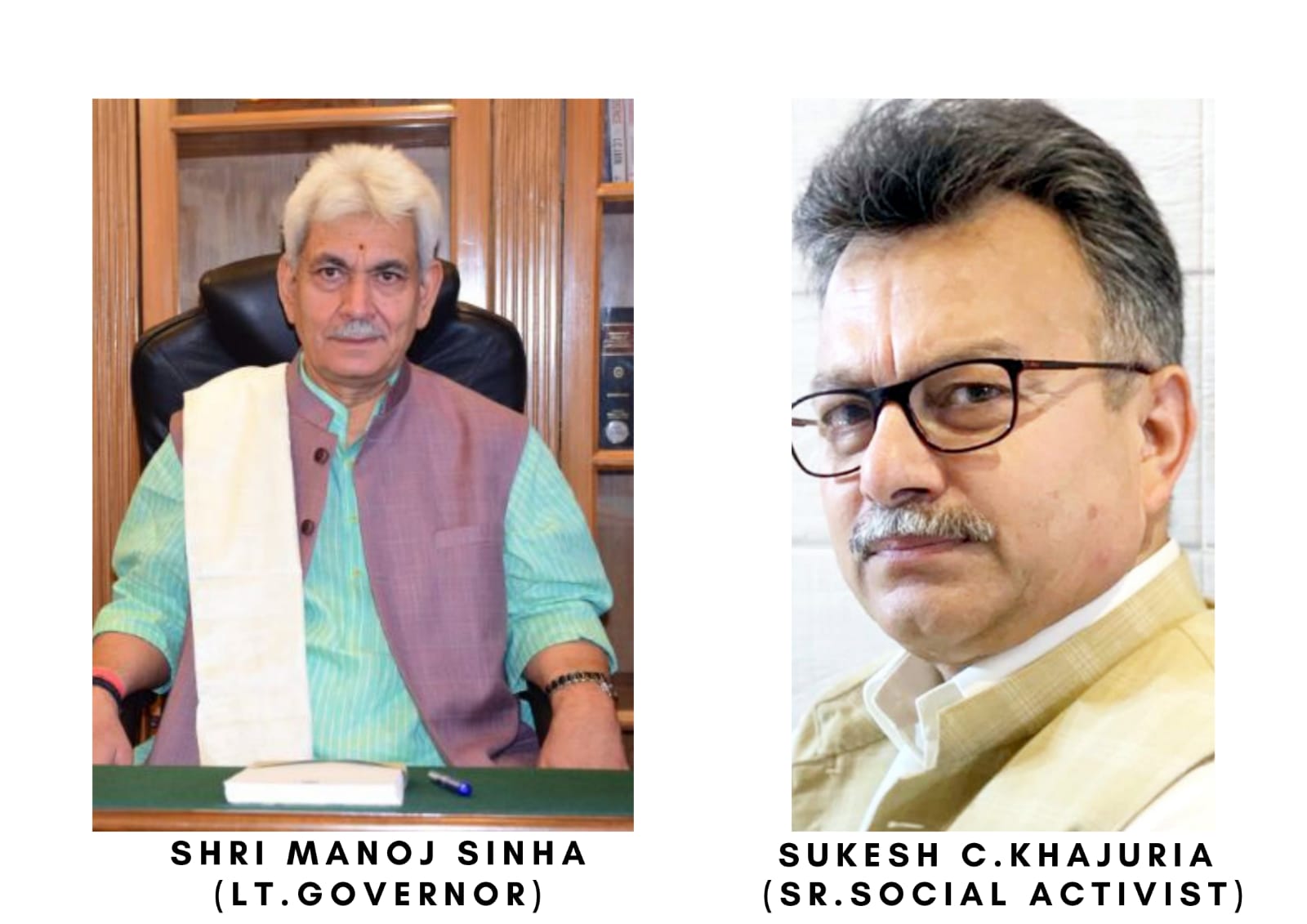 Syed Mushtaq Bukhari, a former minister of the J&K State on  23-02-2022 in a news portal interview had alleged that Dr Farooq Abdullah has taken a sum of Rs. 25 lakh from T.S.Wazir to make him a member of the legislative council of the state.
Sukesh .C.Khajuria said that in a welcome move Lt. Governor Manoj Sinha had initiated a CBI probe into the allegations of corruption levelled by Ex. Governor Satya Pal Malik against some powerful vested interests (Rs.300Crore bribe case). He further said that if the Lt. Governor can order a CBI inquiry into the allegations of Ex. Governor, then it would be most appropriate to start another CBI probe into the alleged corrupt deals of Dr. Farooq Abdullah as made public by his own former minister.
Sukesh. C. Khajuria further said that those responsible for taking cognizance in the system are acting as mere spectators. The nation and the society had to pay a bigger price for such failures and a bitter reality/truth of present day politics.