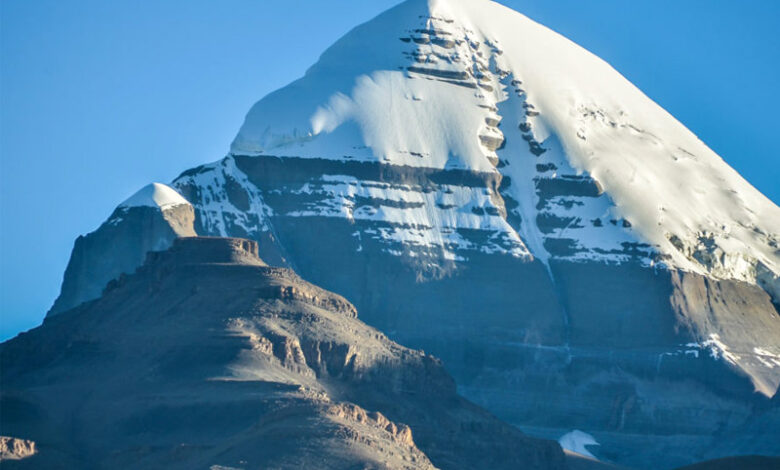 Locals resent award of 'Adi Kailash Yatra' management to private operator, demand repair of Thal to Munsiyari road in Pithoragarh
B.D.Kasniyal
Pithoragarh, May 8
The local transporters operating on the newly commissioned Dharchula to Gunji road and owners of home stay facilities in Vyans valley of Pithoragarh district of Uttarakhand  have voiced  their opposition to the decision of the state BJP government to give management of the annual 'Adi Kailash Yatra' to a New Delhi based company for publicity and facilitation of the yatra, beginning from June 2, this year.
Adi Kailash, also known as Shiva Kailash, Chhota Kailash, Baba Kailash or Jonglingkong Peak, is a mountain located in the Himalayan mountain range in the Pithoragarh district of Uttarakhand, India. Both Adi Kailash and Om Parvat are considered sacred by  Hindus. During summer months, thousands of pilgrims throng Vyans valley of Pithoragarh to have a glimpse of 'Adi Kailash' and 'Om Parvat' mountains.
Om Parvat can be viewed in route to the Kailash Manasarovar Yatra from the last camp below Lipulekh pass at Nabhidhang near India-China border. Many trekkers to 'Adi Kailash Yatra' often make a diversion to view Om Parvat. Om Parvat is located near Nabhi Dhang camp on  Mount Kailash  Yatra route. The annual Kailash mansarovar Yatra has not been allowed by Chinese authorities this year also due to corona pandemic.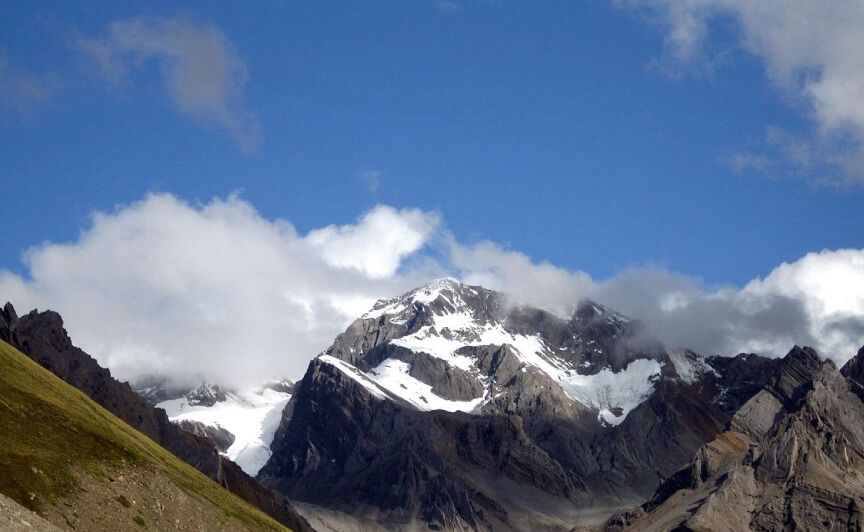 " The Adi Kailash Yatra is only means of employment once in a year for the local youths of valley. The villages have purchased vehicles on bank loans and some others have constructed home stay facilities at Adi Kailash region of Vyans valley. If the management of this yatra will be done by a private firm, the local youths will get  neither transport work or tourists at their home stay facilities as all the works will be done by private firm with its own facilities", complained Harish Gunjiyal, a BJP leader and home stay facility owner  at Gunji.
The state BJP government has signed a Memmorandum of Understanding (MOU) with a New Delhi based firm,  namely 'Divine Mantra', which would take charge of marketing, publicity and providing booking facility to tourists in high tech vehicles from New Delhi for the yatra.
"It will be a big blow to the employment opportunity of local youths by the government as annual 'Adi Kailash Yatra' is the only employment opportunity for the local youth ," said Virendra Nabiyal, a local jeep owner in Dharchula.
According to Kumoan Mandal Vikas Nigam, (KMVN), the nodal agency sources in Nainital over 500 pilgrims from across the country have booked their seat for 'Adi Kailash yatra', that is scheduled to start from June 2, this year.
According to itinerary of the yatra, the pilgrims will be taken to base camp of Yatra at Gunji by high tech vehicles by the said agency via Kathgodam, Pithoragarh, Gunji and Joligkong. The lodging facilities will be provided by KMVN, the nodal agency.
"As all the pilgrims do not book high tech vehicles, the local transporters will also get chances to transport the pilgrims and will earn a good money during the yatra time till August, ." said A.P. Vajpayee, the Mamanging Director of KMVN.
KMVN workers, who have been involved in 'Adi Kailash and 'Kailash Mansarovar yatra' from last 40 years have also criticised the decision of the state government to  involve private firms in yatra management.
" We had been running both the yatras, in adverse conditions in last 40 years, however when the road has been built  and the yatra will be done by vehicles from this year, the work is being snatched from KMVN. The workers are disappointed with  the decision, "said Dinesh Gururani, a KMVN workers union official.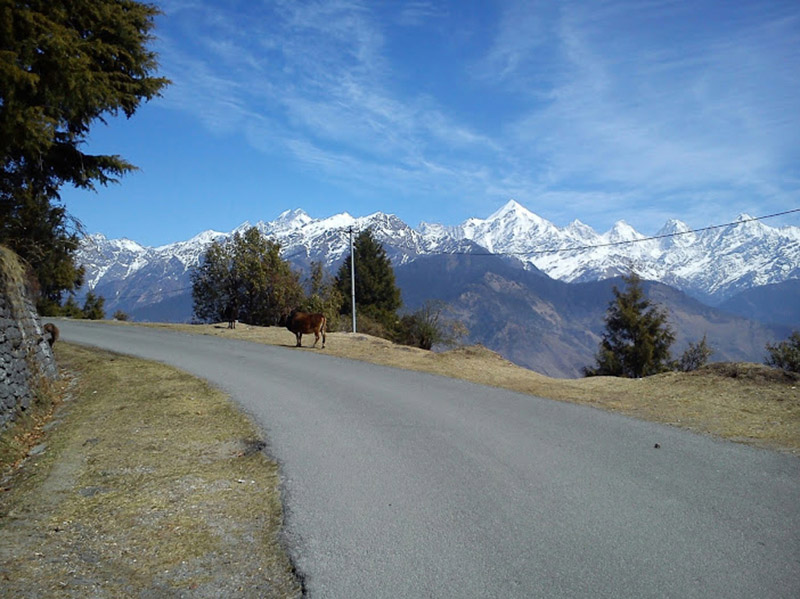 Meanwhile, those involved in the tourist trade in the hill resort of Munsiyari in Pithoragarh district have demanded repair of the Thal to Munsiyari road which is in bad condition. The people associated with the trade are hopeful  of doing good business after two years of pandemic crisis.
According to hotel owners association in Munsiyari, over 20 000 tourists from across the country have bookings for the months of May and June, said Puran Pandey, secretary of  hotel association in Munsiyari.
Munsiyari, the hill station   at 9000 feet, by Panchachuli peaks is second hill spot in the district after Chaukori in Berinag." It was expected that  over 30000 tourists from across the country, will visit Munsiyari in summer months, "said Pandey.
According to tourist traders in Munsiyari, due to bad road conditions from Thal to Munsiyari, and lack of basic facilities in snow town, the tourist trade gets affected badly ." If the road condition in 60 km long patch from Thal to Munsiyari is improved the  tourists flow might increase multifold, giving relief to hotel owners, pony owners, guides, jeep  owners and local organic  farmers besides the local craftsmen," said Sri Ram Singh Dharnasaktu, president of Malla Johar Vikas Samiti in Munsiyari.