Cases against women for seeking water in Berinag
B.D.Kasniyal
Pithoragarh, March 17
The Pithoragarh district administration has registered cases against 70 villagers including 30 women of Udiyari village of Berinag sub-division of the district  who were demonstrating seeking drinking water for their parched village. The administration has registered cases against the villagers for obstructing the road under various sections of Indian Penal Code (IPC).
The villagers were demonstrating to seek water from a scheme that has been constructed. "We were demonstrating to get our share of water from Barargar Udiyari drinking water scheme that has been made with a cost of Rs.17 crore to feed water requirements of 400 families of our village," said Deepa Devi, gram pradhan (village head) of the village.
A case has been lodged under sections, 147, 186, 283, 341 of the IPC.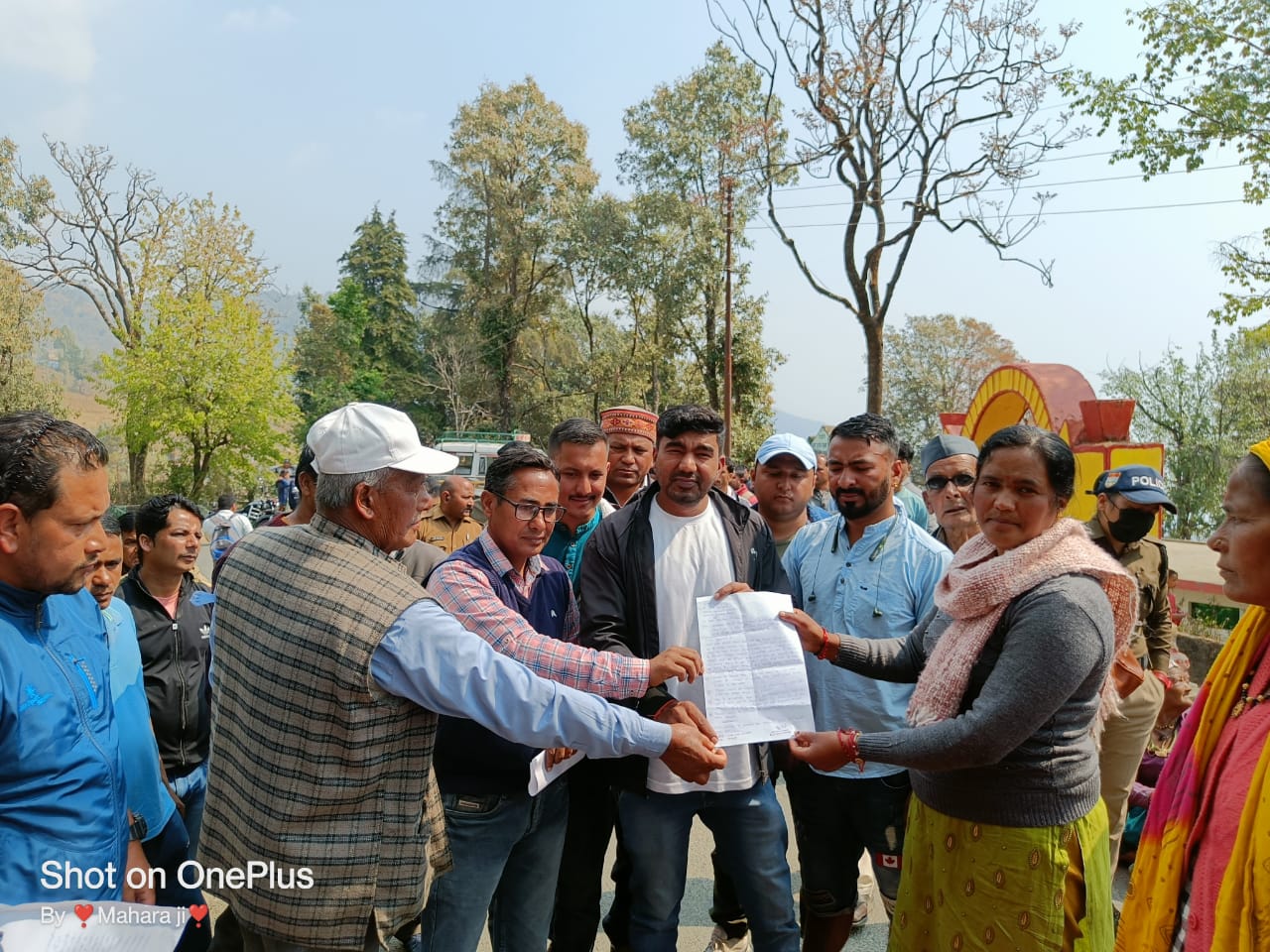 "We sought drinking water but instead got cases against us, this is what the treatment given to us by our government. We only held a protest for half an hour on the road and cases have been slapped against us, " said Radha Devi, a former gram pradhan of the village.
The villagers have said that the water has been stopped by another village due to which the Udiyari villagers have suffering despite the drinking water scheme constructed for them."As the traditional drinking water sources have gone dry we have only hope of availing water from this scheme only," said Yogesh Singh, another villager involved in the protest. A.K Shukla, Sub-Divisional Magistrate (SDM), Berinag  said that he had held talks with the villagers and has ordered an enquiry into the matter.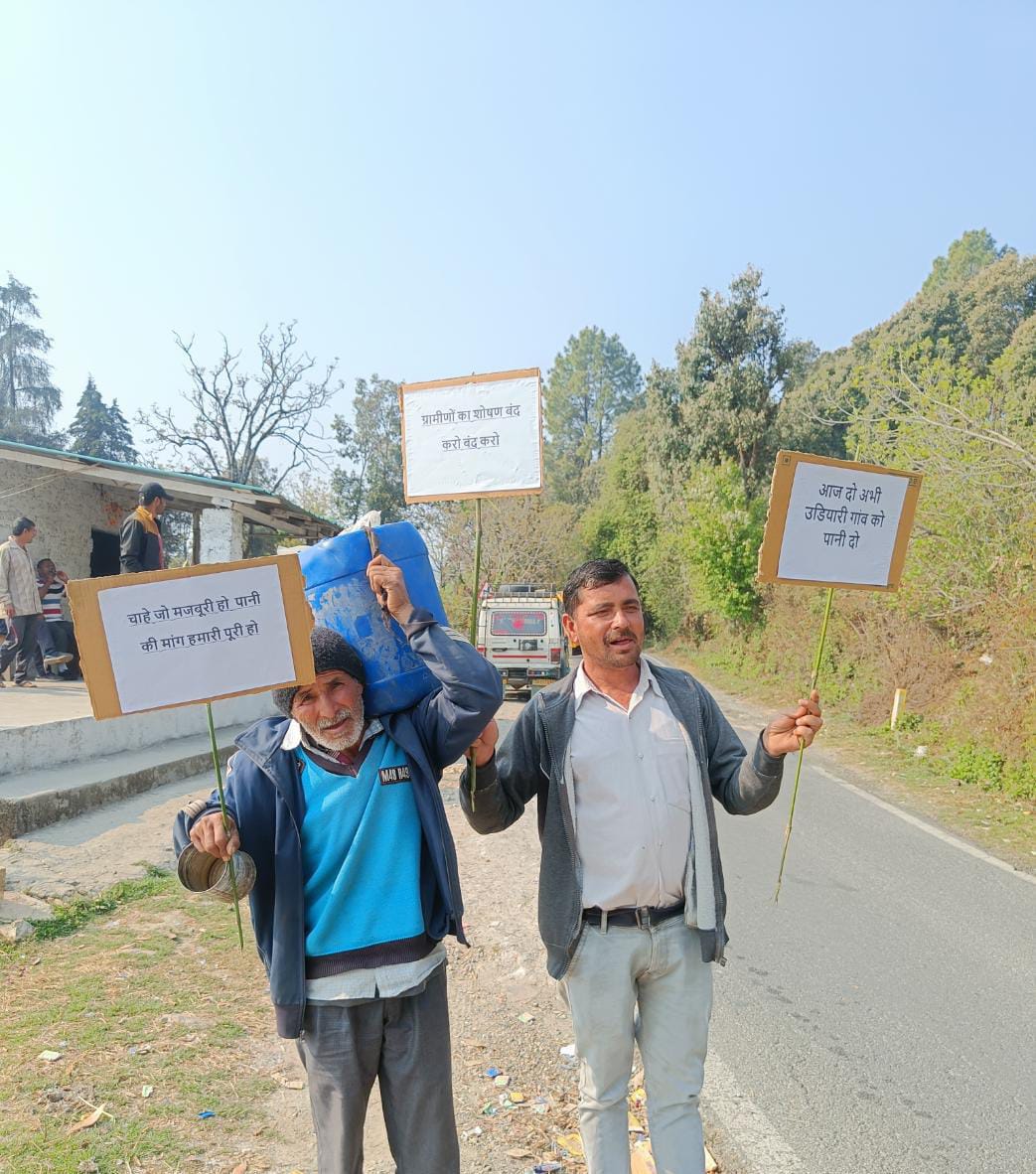 Villagers of Udiyari village of berinag sub-division of pithoragarh district protesting against non-availability of water to their village. "The water of scheme has been forcibly taken illegally by hotels and other business establishments for commercial use and we were only demanding to disconnect the scheme from commercial establishments of Udiyari bend, to make the water flow to the Udiyari village," said the SDM.
Gangolihat MLA Fakir Ram has said that the cases against the villagers will be taken withdrawn  soon.