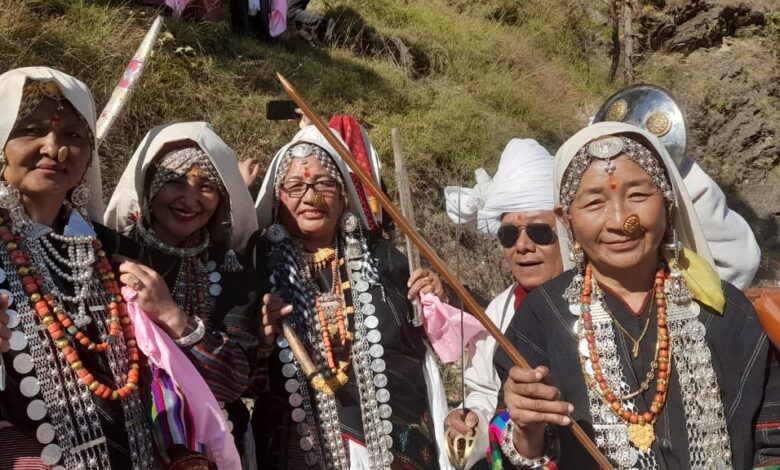 'Kandali' festival held after every 12 years celebrated in Chaudans valley of Pithoragarh
B.D.Kasniyal
Pithoragarh, Oct 29
The victory festival of 'Kandali' which is celebrated once every 12 years was celebrated in Chàudans valley villages, on Saturday. The festival concluded with honouring married daughters and their husbands. Dharchula MLA Harish Dhami, inaugurated the festival this year.
"The festival of 'Kandali', celebrated in Chàudans valley is celebrated once in 12 years, when the villagers gather in a ground in ceremonial dresses and destroy plants of 'Kandali', as it is considered an evil for the community,"  said Shalu Datal, resident of Dharchula. Kandali is a nettle plant, it's botanical name is, 'Urtica Dioica'.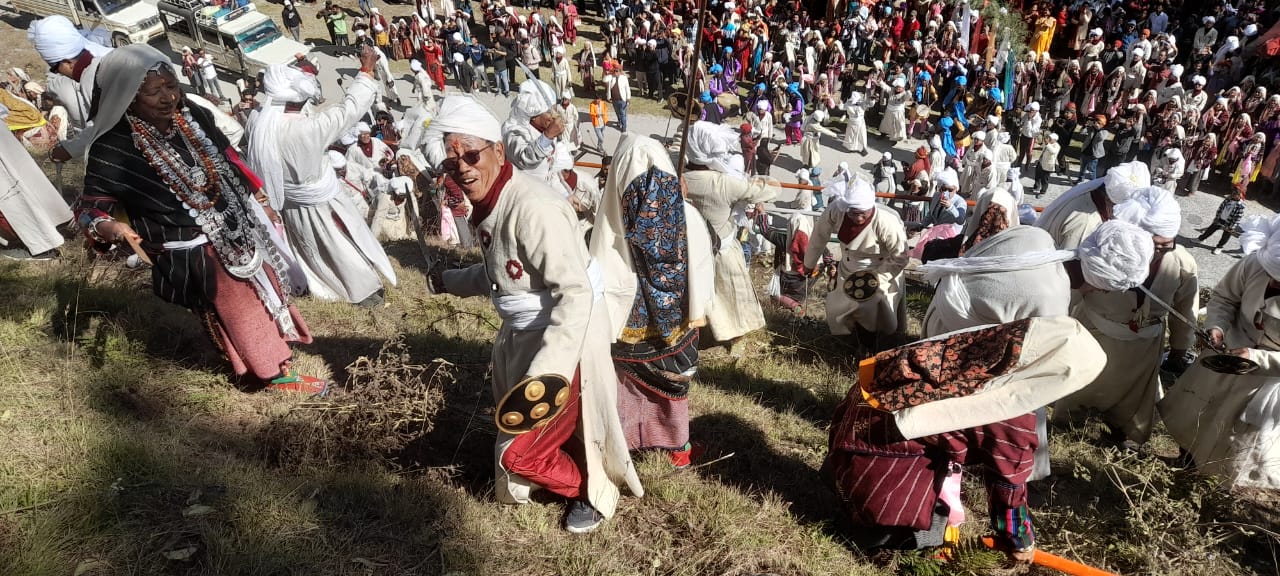 According to Datal, the festival is celebrated in the memory of a tragedy that happened with an old woman some 400 years ago, in which her lone child a 12 years old son died after consuming 'Kandali' flowers.
"In deep shock  the woman cursed the 'Kandali' plant to be destroyed in every 12 years time. Since then, the villagers of all 14 villages of Chaudans valley gather to destroy the plant showing affinity with the sorrow of that woman," said Pushkar Singh Sirkhal, one of the organiser  of the festival.
According to another folk tale, once a group of dacoits attacked the Chaudans valley and hid behind 'Kandali' plants before attacking the Chaudans valley villagers.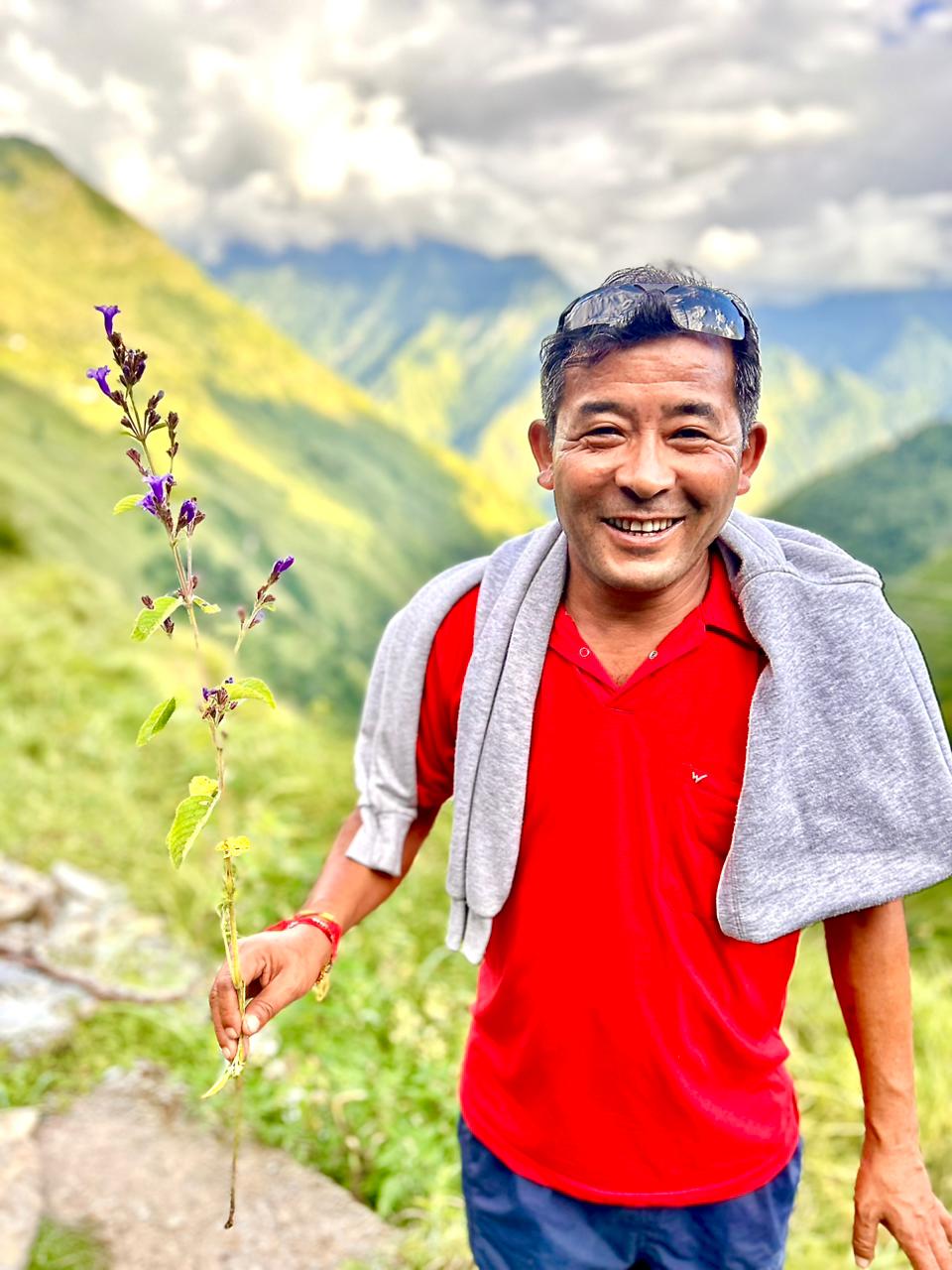 But the women in groups came out with 'Ril', an instrument used in knitting a carpet, and destroyed the 'Kandali' plants  exposing the dacoits, who were made to run by male members of community."That is why we celebrate it as festival of victory," said Pushkar Singh Sirkhal, a member of Rung community of Chaudans valley.
This year the villagers gathered at Chidangyar ground of Chaudans valley, some 1.5 km away from Sirkha village."From there the villagers, dressed in traditional ceremonial costumes set for the forest to destroy grown up 'Kandali' plants and returned victorious after destroying these and congratulated each other for victory over 'Kandali'," said Arvind Khair, a member of organising committee.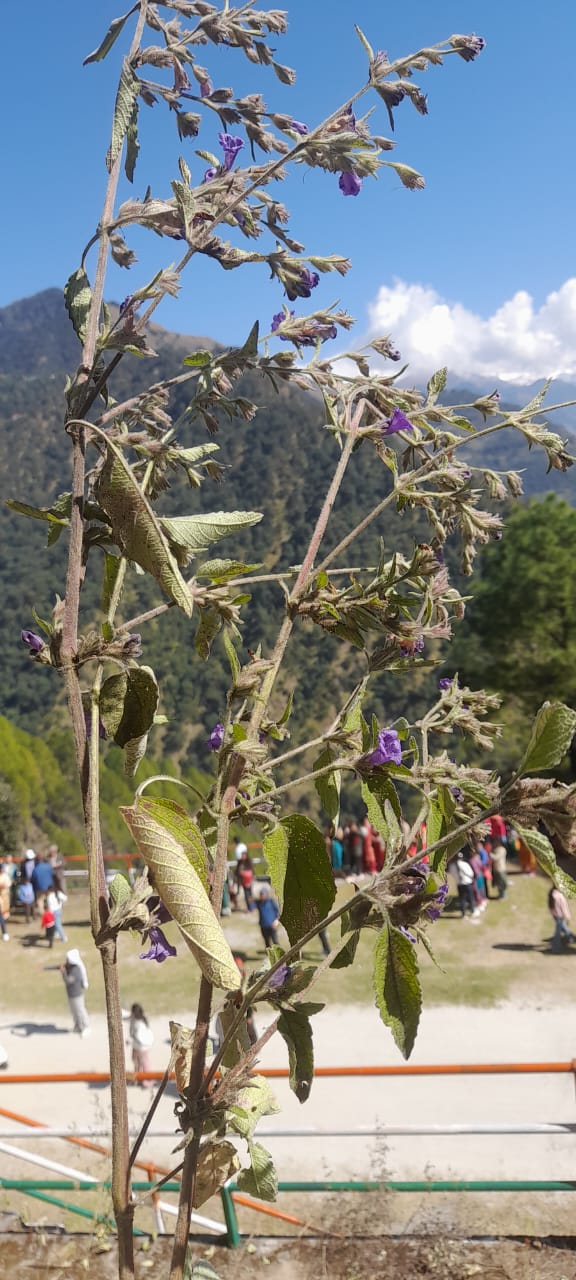 Senior members of Rung committee, living in Changru region of Nepal also participated in the festival.  "Over 50 married girls of Chaudans valley along with their husbands were also honoured by the villagers on the occasion," said Sirkhal.
Mahiman Singh Hyanki (86) from Sirkha village said this it is his 6th 'Kandali' in his lifetime till date."I have found same enthusiasm among participants in all past six  occasions, that I participated in my last 86 years life," said Hyanki.