International
Tourism
Newly restored cartographic museum and observatory inaugurated at iconic Sir George Everest House in Mussoorie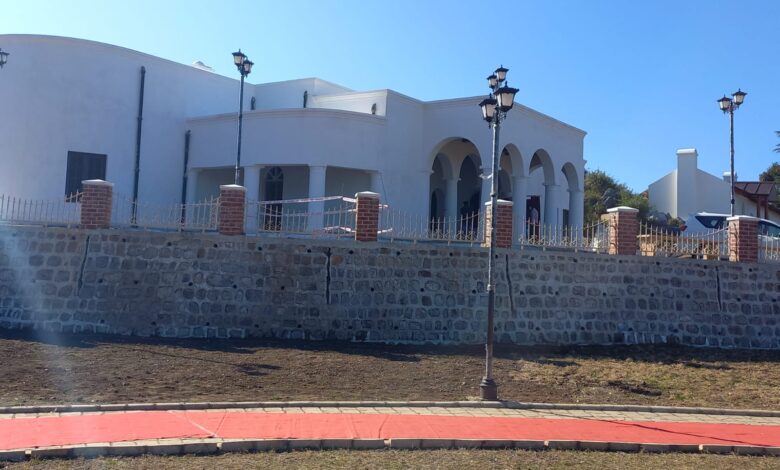 Newly restored cartographic museum and observatory inaugurated at iconic Sir George Everest House in Mussoorie
Ajay Ramola
Mussoorie,
The Sir George Everest House containing a cartographic museum and, an observatory that was lying in shambles from past several decades in Mussoorie was restored and inaugurated by Uttarakhand Tourism Minister Satpal Maharaj on Tuesday.
The Iconic Sir George Everest House will soon emerge as a major tourist  hub once all projects estimated to cost more than Rs. 23 crores are completed, according to state tourism officials.
Satpal Maharaj, the tourism minister addressing the gathering following the inauguration and ribbon-cutting ceremony said, "this historical heritage spot at Mussoorie that will be a major tourist attraction has been renovated by grinding lime, fenugreek and 'urad dal' with water to make a cement-like paste in a mill instead of using the cement thus maintaining its original character.  The Lahori bricks have been used in its construction, added Satpal Maharaj.
Tourism Minister Satpal Maharaj said that the world's highest peak was named Mount Everest after Sir George Everest who spent a long period of his life in Mussoorie, It was this Surveyor and Geographer from Wales who for the first time revealed the exact height and location of Everest. Therefore, on the recommendation of British surveyor Andrew Waugh, the summit was named after him in 1865. Earlier, this peak was known as 'Peak-15'.
The tourism minister said that Sir George Everest House (residential complex) built in the middle of 172 acres near Hathipoan, Mussoorie  with the observatory located about 50 metres from it was constructed in 1832.
"On my visit a few years back, I saw this iconic building in dilapidated condition, and it was then I resolved to restore the area along with the residence of Sir George Everest.  I worked to put it back in it's form, which has been realized today,He said.
The minister said that the restoration work of the building was started on 18th January 2019 after the Covid unlock period.
The Minister said that out of around  Rs 23 crores around  Rs 16.41 crore  has been spent so far on renovation and restoration of Sir George Everest House, observatory, outhouse and bachelor room, approach road, track route, open-air theatre, construction of demo ground and four mobile toilets, five food vans and two tourist buses etc.
He also flagged off a tourist shuttle service to bring in the tourist to the spot.  A book, authored by John Key titled the "Great Arc'- the dramatic tale of how India was mapped, and Everest was named, was also presented to the minister on the occasion.
(ends)