National
Politics
Uttarakhand
BJP gives party tickets to six women candidates, brother of Late CDS General Bipin Rawat likely to contest from Doiwala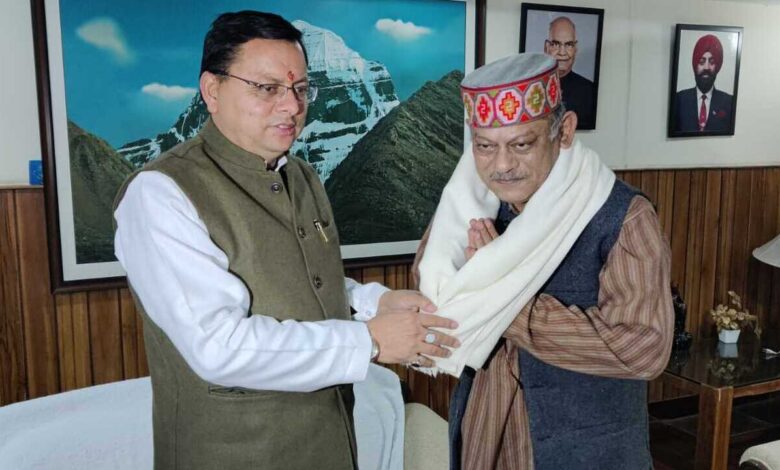 BJP gives party tickets to six women candidates, brother of Late CDS General Bipin Rawat likely to contest from Doiwala
Ajay Ramola
Mussoorie, Jan 20
Bhartiya Janata Party has released the list of 59 candidates out of 70 assembly seats for upcoming assembly elections on Thursday, thus raising the political temperature in Uttarakhand. The Chief Ministerial candidate Pushkar Dhami has been fielded from Khatima, his old seat, while Sarita Arya former women congress state president who joined BJP a couple of days back has been given the ticket from the Nainital assembly segment.
In total six women have been fielded in the state elections by BJP. Savita Kapoor has been given the ticket in place by the veteran BJP leader Harbans Kapoor who passed away recently from Dehradun Cant.  Kunwarani Devyani has been given the ticket from Khanpur in place of her husband Kunwar Pranav Singh Champion. Renu Bisht has been fielded from Yamkeshwar while Chandra Pant the wife of late Prakash Pant has been fielded from Pithoragarh. The party has reposed the faith in Rekha Arya once again from Someshwar.
BJP has reposed faith in several sitting MLAs in the state and has given 15 tickets out of 59 names announced to members of the brahmin community while 3 members from the trading community have been given the assembly tickets.
Ramsharan Nautiyal, father of Bollywood singer Zubin Nautiyal has been given a ticket by the BJP from the Chakrata assembly seat. Surprisingly on the other hand Ritu Khanduri, daughter of former Chief Minister Bhuvanchandra Khanduri has failed to obtain the ticket from the Yamkeshwar seat. Renu Bisht will be contesting from the seat.
BJP has denied tickets to 10 sitting MLA's and has reposed faith in winning candidates. Ganesh Joshi sitting MLA from Mussoorie will be contesting once again from Mussoorie seat for BJP.
Ganesh Joshi also thanked the central election committee for fielding him from Mussoorie and assured him that he will emerge as a winner from the seat.
The elections for the 70 seats in Uttarakhand will be held in one phase February 14.
Col Vijay Rawat (retd), brother of late General Bipin Rawat, who has joined the BJP a day ago, is likely to contest from the Doiwala assembly seat, according to party sources..