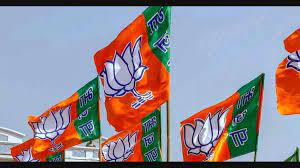 Curtains for Khanduri family in Uttarakhand BJP politics with the denial of party ticket to Ritu Khanduri
S.M.A.KAZMI
Dehradun , Jan 20
With the announcement of 59 candidates out of total 70 assembly seats in Uttarakhand, the ruling Bharatiya Janata Party (BJP) by denying party nominations to ten of its' sitting candidates including that of Ritu Khanduri, daughter of senior BJP leader and former Chief Minister and Union Minister Maj. Gen. B.C. Khanduri (retd) has tried to beat the anti-incumbency factor in the state.  By denying party ticket to Ritu Khanduri BJP legislator from Yamkeshwar seat in Pauri Garhwal district, it has been curtains for the Khanduri family in the Uttarakhand BJP. The polling in the state will take place on February 14, 2022.
Already, Maj. Gen. B.C. Khanduri (retd) has been inactive in politics due to his old age but his daughter Ritu Khanduri was given party ticket from Yamkeshwar seat in 2017 which she won comfortably in the "Modi wave".  The party organisation particularly the two big wigs of party Prime Minister Narendra Modi and Union Home Minister Amit Shah had never been comfortable with Maj. Gen. B.C.Khanduri (retd) who is considered close to senior party leader L.k.Advani.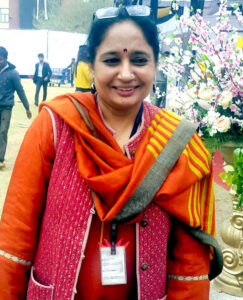 Moreover, the decision of his son Manish Khanduri to join Congress and contest the Lok Sabha 2019 elections from Pauri Garhwal further added to the alienation of the family from the party. Maj. Gen. Bhuvan Chander Khanduri (retd) belong to the illustrious Brahmin political family of Garhwal. His maternal uncle Hemwati Nandan Bahuguna was Chief Minister of undivided Uttar Pradesh and much respected in Garhwal region. His son Vijay Bahuguna, a former Judge of the Mumbai high Court was Congress MP from Tehri and also served as Chief Minister of Uttarakhand from 2012 till 2014. He revolted against the leadership of Harish Rawat, the then Congress Chief Minister along with ten other party legislators on March 18, 2016 and joined the BJP. His son Saurab Bahuguna was given BJP ticket from Sitarganj in 2017 assembly polls which won. He has again been given party nomination from his Sitarganj Seat.
Another significant change is party nomination to Devyani, wife of Khanpur legislator Kunwar Pranav Singh Champion, who is known for creating controversies through his language and acts. He had been demanding party nomination for his wife, which the party agreed.
Surinder Singh Negi from Karanprayag, Mukesh Koli from Pauri (reserve), Meena Gangola from Gangolihat (reserve), Balwant Bauriyal, a former Minister from Kapkot, Mahesh Negi from Dwarahat, Raghunath Singh Chahaun, former deputy speaker from Almora, have been denied party nominations this time.
Uttarakhand Chief Minister Pushkar Singh Dhami will contest from Khatima while state BJP chief Madan Kaushik will be party nominee from Haridwar. The party has denied ticket to Rajkumar, a former Congress legislator from Purola who switched to BJP recently. Durgesh Lal who joined BJP today after leaving it three months ago has been given party nomination from Purola. The party also denied ticket to widow of party legislator Gopal Singh Rawat from gangotri and settled for Suresh Chauhan.
In Chakrata seat, represented by Congress senior leader and leader of opposition in the state assembly Pritam Singh, instead of Munna Singh Chauhan or his wife Madhu Chauhan , BJP has chosen Ram Sharan Nautiyal, father of famous singer Jubin Nautiyal. Munna Singh Chauhan has been asked to contest from Vikasnagar assembly seat.
Savita Kapoor, widow of eight time BJP legislator Harbans Kapoor has been made the party candidate from Dehradun cantonment seat. Former Uttarakhand Mahila Congress Chief Sarita Arya  who joined BJP two days ago has been given party nomination from Nainital (reserve) seat.
The BJP's Central Election Commitee which announced the first list in New Delhi today, has not yet announced party candidates for eleven seats that included Doiwala seat represented by former Chief Minister Trivendra Singh Rawat. He had in a letter written to BJP president  J.P.Nadda has expressed his unwillingness to contest the assembly polls, he instead emphasised to work for the party to ensure it's victory and strengthen young Chief Minister Pushkar Singh Dhami. Altough, a RSS worker who is considered close to Amit Shah and PM Modi, Trivendra Singh rawat was unhappy at the manner of his removal in March 2021 from the post of Chief Minister. The other seats which remain undecided for now included Kotdwar, Kedarnath, Haldwani, Tehri,Rrudrapur, Jhabreda, Piran Kaliyar,Rrankhet, Jageshwar and Lal Kuan.
List of BJP candidat Uttarakhand Legislative Assembly Election 2022