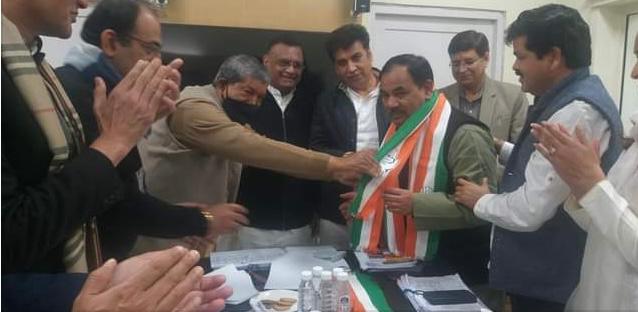 Harak Singh Rawat, his daughter in –law Anukriti Gusain finally join Congress
S.M.A.KAZMI
Dehradun , Jan 21
After five days of suspense, pleadings and efforts, former Bharatiya Janata Party (BJP) minister and senior Uttarakhand leader Harak Singh Rawat was finally admitted in the Congress fold in New Delhi on Friday. Harak Singh Rawat, a maverick politician with a lot of controversies behind him, was trying to negotiate his entry into the Congress, when he was sacked by the Uttarakhand Chief Minister Pushkar Singh Dhami from his ministry and kicked out of the party for six years last week.
Harak Singh Rawat was caught off balance with the sudden development as he could not bargain with the Congress leadership over his entry. His entry into the party was being opposed by former Chief Minister and chairman of the Uttarakhand Campaign Committee Harish Rawat.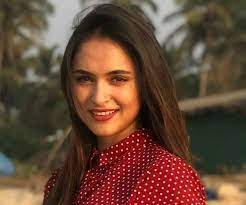 Harish Rawat considered Harak Singh Rawat the main culprit in defection of ten Congress legislators in March 2016 which brought down the Harish Rawat state government. Harish Rawat had set a precondition of public apology from Harak Singh Rawat for his 2016 conduct which harish rawat considered as  "murder of democracy".
However, Harak Singh Rawat again showed his mettle by persuading not only Harish Rawat but also Gandhi family in getting re-entry into Congress along with her model daughter-in-law Anukriti Gusain.
According to party sources, the formula that paved the way for Harak Singh's entry into Congress was  that Anukriti Gusain who runs social work network in Pauri Garhwal would be fielded from Lansdown assembly seat and Harak Singh Rawat will campaign for the party.
Harish rawat was apprehensive about his entry knowing fully well the "potential" of Harak Singh Rawat in troubling him politically. However, the group opposed to Harish Rawat led by Pritam Singh ,leader of opposition wanted Harak Singh Rawat in Congress ranks. It would be interesting to see the next move of Harak Singh Rawat after his entry into Congress party.