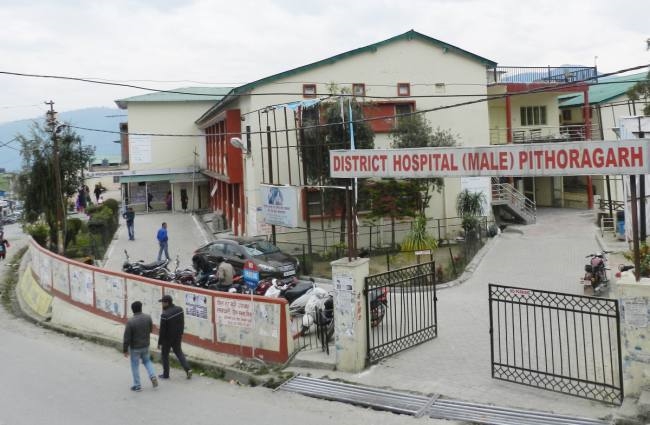 Grants to govt. hospitals on decline since 2015-16 indicating poor health infrastructure in Uttarakhand
B.D.Kasniyal
Pithoragarh, March 9
The annual financial grants, being issued by Director General,Health Uttarakhand, to district and female hospitals of the state has decreased in the last 6 years. As per a Right to Information (RTI) query by the Director General (health), the annual grants have declined from the year 2015-16 till 2020-22, showing that the state government has low priority for health sector in the state.
According to a RTI query, put up by Uttarakhand Research Group, a research group of young researchers of Pithoragarh district, while all 23 medical institutions, including district and female hospitals in the state, received a total of Rs. 29.01 crore as grants from Director General, ( Medical Health and Family Welfare), Uttarakhand in the year 2015-16, and it went down to Rs. 14.72 crore  in  2020-21.
" The figure remained lowest in the year  2018-19, when the annual grants to hospitals remained at mere Rs. 6.49 crore,." said Shivam, coordinator of the research group.
The RTI has answered for 12 district and female hospitals of the state as the District Hospital, Dehradun was converted into Medical college on December 23, 2015.
" In the cases of Rudraprayag and Chamoli,  the reduction was nearly 80 percent, while the district hospitals of Bageshwar, Nainital, Pauri Garhwal and  Pithoragarh witnessed 50 percent decline in the grants from DG health, during the period." said Shivam.
The medical officers working in the districts have said that the directorate issues grants to district hospitals under National Health Mission (NHM) heads including several works benefiting the common people are done under NHM scheme. " It includes over 229 heads including ASHA workers emoluments  salary of contractual doctors appointed by district medical management committee, and several other heads related to delivery services in female hospitals," said Dr K.C. Bhatt, Chief Medical Superintendent, Pithoragarh  district hospital.
According to Dr Bhatt, the grants depends on the work done in that particular head  and if the activities in a particular head reduces, the grants on the head for the next year also reduces."All demands for several medical needs of hospitals are approved in the meeting of the district medical management committee and against the approved heads the DG issues grants adding 10 percent to the approved need, " said Dr Bhatt.
Social activists in the district have expressed deep concern over the continuous decline of grants to the hospitals and said that it reflects nature of reducing medical facilities in the hill districts."In the state, where lack of medical facilities in rural areas of hill districts, results into migration of villagers, such trends create further disappointment, " said Bhagwan Singh Rawat, a social activist and president of Lok Chetna Manch.