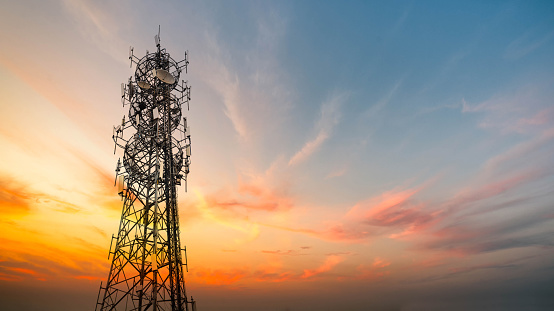 Border areas on Nepal, China borders in Pithoragarh to get mobile connectivity soon
B.D.Kasniyal
Pithoragarh, March 14
The dependence of residents of border villages on the Indo-Nepal border on Nepalese communication networks in Dharchula tehsil of Pithoragarh district will end in the coming six months as  Jio communication , a private company has been given contract by the Union government to erect mobile towers covering each and every village of Dharchula and Munsiyari sub-divisions.
According to administration sources, in a bid to give modern communication facility to over 147 villages at Indo-China and Indo- Nepal border, over 31 mobile towers are to be installed by Jio communication and BSNL, these includes 18 towers in Dharchula sub-division and 13 in Munsiyari sub- division.
"Not only the Indo-Nepal border but villages at Indo- China border will also get modern communication facilities after the task of snstalling mobile towers ends in the next six months, " said A.K. Shukla, SDM of Dharchula.
According to the SDM, over 15 Jio towers have been activated by the company and are functioning  smoothly. " The company has activated towers at remote villages like Namik, Quiti, Bona, villages in Munsiyari sub- division and  Dar, Jipti and Sirkha villages in Dharchula sub- division," said Yashpal, a field engineer of Jio communication.
According the villagers, the project of covering every border village with communication facility, not only will give boost to tourist activities in border villages but also end dependence of Indian villagers on mobile networks of Nepal, installed at top hills across the border on Nepalese side.
" Our poor border villagers are forced to pay five the communication cost to Nepalese companies due to non- availability of Indian mobile networks. After the Indian mobile networks are active in the coming months, not only the hard earned money of poor border villagers will he saved, but also the smooth functioning of communication network, will ensure other benefits to the people of the border areas,"  said Bhupendra Singh Thapa, president of Vyapar  Sangathan in Dharchula.
The process of installing mobile towers in border villages speeded up after the ITDA, representative Amit Sinha visited the border region last month."said Ashish Chauhan, District Magistrate, Pithoragarh.
According to Jio company field engineer, while in Darma valley, the villages of Sepu, Tidang, Goo, Boon, Sela, Naglung, Bongling, Dar, Sobla, Rathi, will get mobile towers, the villages of Kuti, Babhi, Gunji, Napalchu, and Budi, all at Indo- Nepal border in Chand valley, Jipti and Sirkha, in Chaudans valley also at Indo-Nepal border and Milam, Laspa, Martoli, Bona, Tomik, Ralam Lilam and Namik all at Indo- China border, will have mobile towers in the coming months.
" After the mobile network towers will  get installed in these remote border villages, the long awaited problem of lack of communication will be solved  in the border areas," said Parveen Sharma,  regional manager of Jio Communications.