National
Politics
Uttarakhand
Pushkar Singh Dhami sworn in as 12th Uttarakhand CM with eight ministers, state to get its' first woman Speaker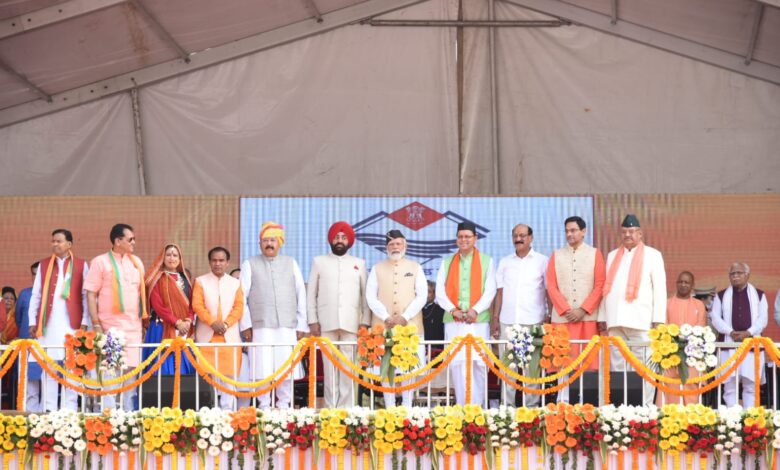 Pushkar Singh Dhami sworn in as 12th Uttarakhand CM with eight ministers, state to get its' first woman Speaker
S.M.A.KAZMI
Dehradun, March 23
In the presence of Prime Minister Narendra Modi, several union ministers and Chief Ministers of BJP ruled states, Pushkar Singh Dhami was sworn in as the 12th Chief Minister of Uttarakhand at a ceremony held at parade ground, here on Wednesday. Despite losing the state assembly elections from his assembly segment of Khatima in Kumoan region, Pushkar Singh Dhami, was chosen by the party high command to head the state government. He was rewarded for his hard work and leading the party in a tough state assembly election. Although, the BJP owes its' victory to the Modi magic and highly polarised communal campaign bordering on Islamophobia, the party decided to keep faith in a young RSS leader.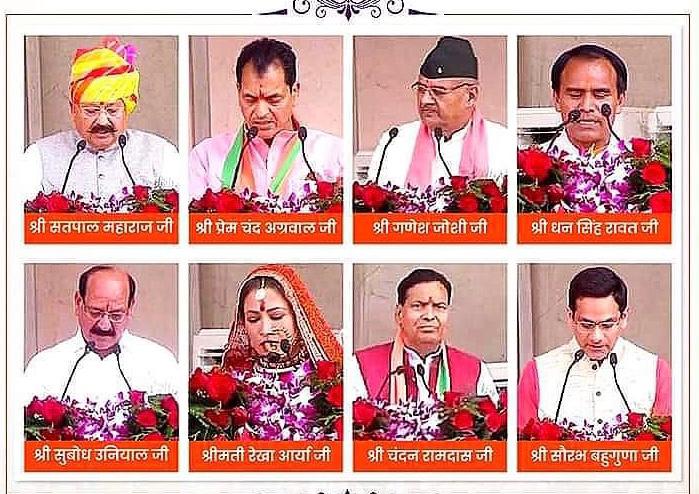 Uttarakhand Governor Lt. Gen Gurmit singh (retd) administered the oath of office and secrecy to Chief Minister Pushkar Singh Dhami  and eight other ministers of his council of ministers at the ceremony. Chief Minister Dhami decided to retain five of his old ministerial colleagues namely Satpal Maharaj, Dhan Singh Rawat, Rekha Arya, Subodh Uniyal and Ganesh Joshi, three new comers were also inducted as ministers. Outgoing Uttarakhand Speaker Prem Chand Aggarwal from Rishikesh, Saurab Bahuguna son of former Chief Minister Vijay Bahuguna representing Sitarganj assembly segment and Chandan Ram Dass from Bageshwar district in kumoan are the new ministers. Three ministers namely Bishan Singh Chufal, senior most BJP lesgialtor who won his sixth consecutive elections from Didihat in Pithoragarh district, Banshi Dhar Bhagat and former School Education Minister Arvind Pandey were dropped. Three ministerial positions are still vacant as the state has a quota of eleven ministers.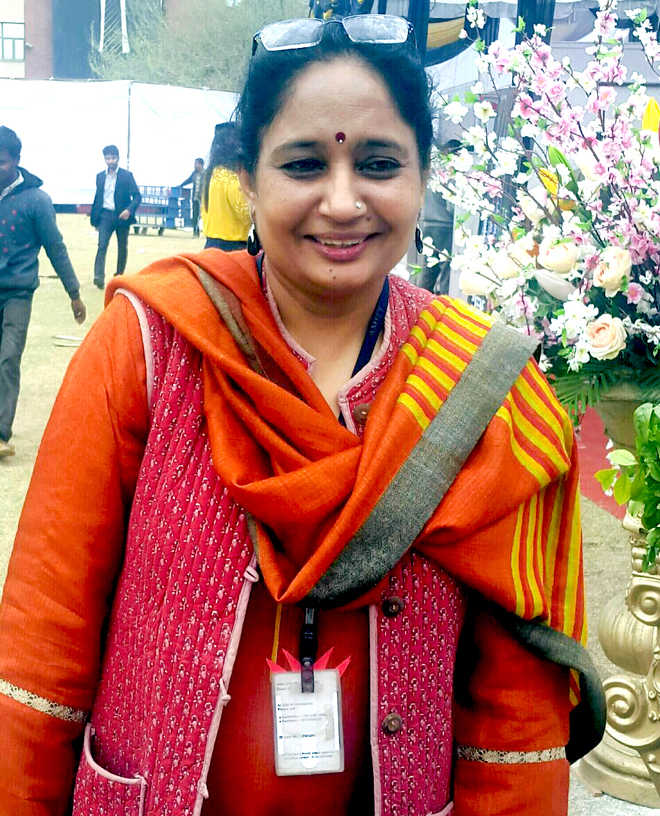 Interestingly, Uttarakhand is going to have a female Speaker of the state assembly. It has been announced that Ritu Khanduri, daughter of former Chief Minister and former Union minister will be the next speaker of the state state assembly. Ritu Khanduri who was shifted from her Yamkeshwar assembly segment to Kotdwar won the seat avenging her father's defeat in the 2012 state assembly polls.
It was believed that Bishan Singh Chufal, the senior most BJP legislator will vacate his Didihat seat for Pushkar Singh Dhami to contest state assembly elections. He need to win the election to enter the state legislature within six months. According to party sources, Didihat is a safe seat for BJP which had won in six consecutive times. It was also rumoured that Bishan Singh Chufal, a senior party leader who had been president of the state party unit will be sent to Rajya Sabha in the coming days. The party sources further said that besides a safe seat for BJP, the native village of Chief minister Pushkar Singh Dhami is in the Didihat assembly segment. Dhami originally belonged to Pithoaragarh district of Kumoan.
Amongst those present on the occasion were Union Ministers Amit Shah, Rajnath Singh, Nitin Gadkari, Prahlad Joshi, Meenakshi Lekhi, Ajay Bhatt and Sanjeev Baliyan, Gujarat Chief minister Bhupendra Bhai Patel, Assam Chief Minister Hemanta Biswas, Haryana Chief minister M.L. Khattar, UP incumbent CM Yogi Adityanath, Himachal Pradesh CM Jay ram Thakur, Gao incumbent CM Pramod sawant, Madhya Pradesh CM Shuivraj Chauhan, former Rajasthan CM Vasundhara Raje, senior state BJP leaders. The ceremony was conducted by Uttarakhand Chief Secretary S.S. Sandhu.