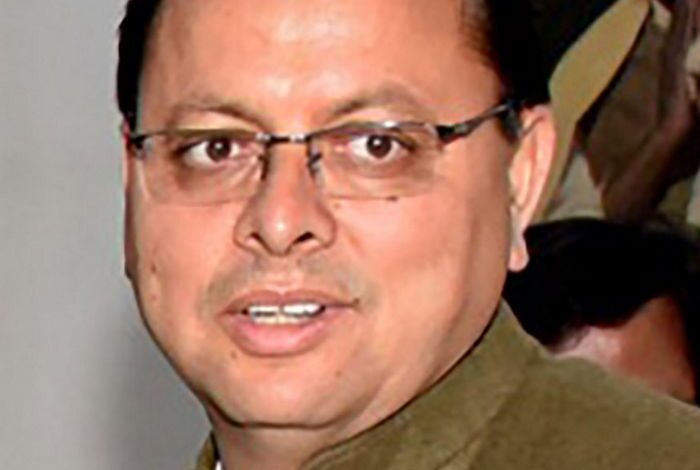 Dhami likely to contest from Champawat assembly segment
B.D.Kasniyal
Pithoragarh, April 3
Amidst speculations about the assembly segment from where Uttarakhand Chief Minister Pushkar Singh Dhami will contest elections to enter the state assembly, his two day visit to Banbasa and Tanakpur areas has given enough indications that he is mulling contesting from Champawat assembly segment.
Chief Minister Pushkar Singh Dhami lost the state assembly elections from Khatima assembly segment but was again chosen by the BJP high command to lead the state as Chief Minister. He has to enter the state assembly as a legislator as per the statue.
After his defeat in the state assembly polls and his subsequent elevation as Chief Minister of the state many ruling party and even one independent legislator had offered to quit their assembly seats to make Dhami contest from their assembly constituencies.
Kailash Gahtori, second time BJP legislator from Champawat assembly segment  was one of them. During his two day visit to Banbasa Chief Minister said that it was possible that the 'wish' of Kailash Gahtori is fulfilled and he may contest from Champawat . " I will send his proposal to central party high command for a decision," he said.
According to political observers, the Chief Minister will have a smooth sailing in the bye-election at Champawat as ruling BJP has won it for the second consecutive time. The Champawat assembly segment  is adjoining to Khatima seat, which Pushkar Singh Dhami twice represented. Majority of the voters of Champawat are settled in the plain areas of Banbasa and Tanakpur.
Earlier there were rumours that Chief Minister will prefer a safe seat of Didihat in Pithoragarh district which is won for the sixth consecutive time by BJP senior leader Bishan Singh Chufal. The Didihat assembly segment also have the native place of Pushkar Singh Dhami from where his family originally belonged. However, Bishan Singh Chufal, the senior most BJP legislator after being dropped as a minister refused to vacate his seat. He publicly said that he will not vacate his seat for anyone forcing Dhami to look for other options.