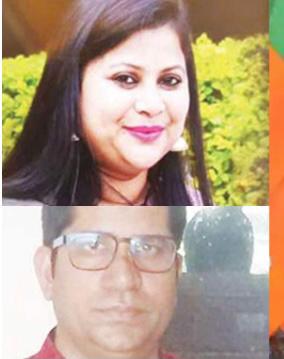 Nazia Yusuf, sister –in- law of BJP legislator Kishore Upadhaya held at Kochi airport
Dehradun , May 26
Nazia Yusuf, wife of Sachin Upadhaya, younger brother of Tehri assembly legislator Kishore Upadhaya of ruling Bharatiya Janata Party (BJP) has been arrested from Kochi airport in Kerela in a an alleged case of financial fraud registered against her in Dehradun two years ago. Nazia Yusuf has been absconding and a look out circular was issued against her. Sarita Dobhal, SP, (city),Dehradun said that security agencies nabbed Nazia Yusuf on the basis of the look out notice as she was allegedly trying to flee the country from Kochi airport last night.
The security agencies informed Dehradun police about her detention and a police team is being sent to Kerala to bring her back in the case registered against her in the Rajpur police station of Dehradun.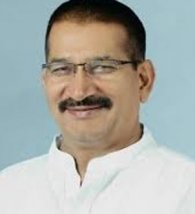 Manoj Joshi, a resident of Dehradun had registered a case of financial fraud against Nazia Yusuf and her husband Sachin Upadhaya in 2017. Both husband-wife went underground but finally Sachin Upadhaya was nabbed by police and sent to jail. However, Nazia Yusuf continued to evade arrest. A prize money of Rs.1000 was also announced by the Uttarakhand police leading to her arrest.
She was Director of the World Integrity Centre (WIC) situated on Rajpur road. Earlier, Mukesh Joshi had registered a case against the husband-wife duo in New Delhi for allegedly selling his property by forging his signature. Both the parties reached an agreement but the husband-wife duo in violation of the agreement took a bank loan on the disputed property forcing Manoj Joshi to file a case in Dehradun against them.
After an investigation by a Special Investigative Team (SIT),police arrested Sachin Upadhaya in January 2020 but his wife went absconding since then. Kishore Upadhaya, a senior Congress leader and former legislator from Tehri joined ruling BJP just before state assembly elections in January 2022 and won the election.