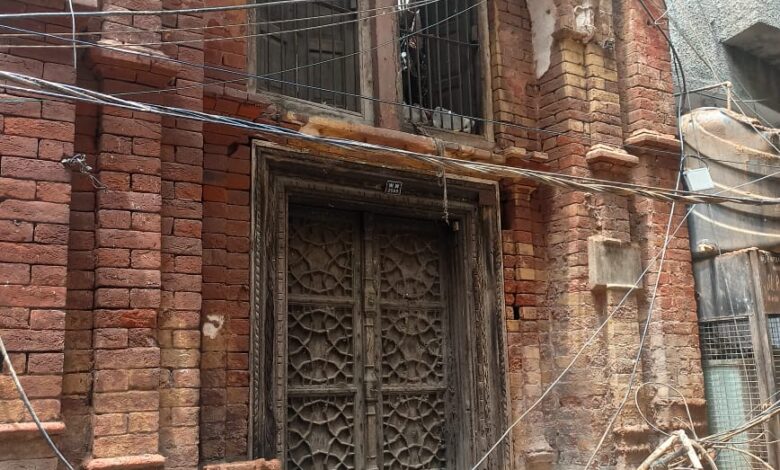 Sukesh.C. Khajuria expresses concern over unsafe buildings of Jammu city
Jammu, July 31
Eminent Social activist Sukesh.C.Khajuria has raised concern over the callous attitude of the officials of the Jammu Municipal Corporation (JMC) in identifying and demolishing unsafe old Govt.& non Govt. buildings in the jammucity. In a press statement, he said that it was unfortunate that officials of Jammu Municipal Corporation (JMC) have turned a blind eye towards this problem which could lead to loss of life and property damage in the city.
Sukesh.C.Khajuria said that few days ago one such old building which was in a dilapidated state came crashing down in ward no.11,Gali Gujjaran near kanakmandiof Jammu city but fortunately no one was living in that building. He further said that it was during the ongoing rainy season that such unsafe buildings are more likely to collapse and could cause damage to lives and limbs of the people living in such buildings and surroundings.
The Social activist said that it was surprising that Jammu Municipal Corporation (JMC) has no data about such old unsafe buildings. He called upon the Mayor of Jammu to immediately order a survey of such unsafe buildings in the old city whether they are private or government buildings. He also demanded that JMC should initiate action in demolishing such buildings after seeking legal advice or taking the owners into confidence.
SukeshC.Khajuria said that since Jammu is an old city where there are certain buildings which are more than a century old and in the want of upkeep have became unsafe. He said that in all old cities of the country such an exercise is done before the start of the rainy monsoon season to update the data on such unsafe buildings by the local civic authorities to prevent any loss of life and damage to property.
He also decried the tendency of the corporation to ignore the areas where municipal corporators does not belong to the ruling party. Sukesh C. Khajuria said that it was the general complaint of the corporators belonging to opposition that their respective areas are ignored by the Municipal Corporation authorities. " Such an attitude is totally uncalled for in a democratic set up as Mayor of the city is the First person of the city responsible for the upkeep of the entire city and not only of the areas where the ruling party won," he added.
He appealed to the Mayor of Jammu to immediately look into the problem of unsafe buildings and take corrective measures at the earliest.