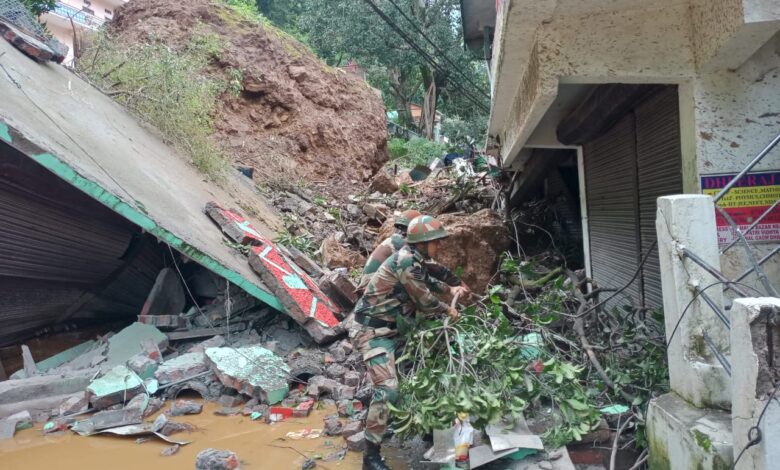 Three houses damaged in landslides in Dharchula town
B.D.Kasniyal
Pithoragarh, July 30
Three houses including a large building having a dozen rooms, belonging to a business family, were fully damaged in Upper market of Dharchula town of Pithoragarh district after a heavy Boulder fell on these houses following heavy rains in the area last evening. SDM Dharchula Nandan Kumar said.
"Following the incident, we have shifted 15 families from the area and taken steps to prevent further loss of lives and property with the help of Army jawans," said Nandan Kumar, Sub-Divisional Magistrate (SDM), Dharchula.
The incident occurred after a landslide at Aildhara, spot on Dharchula-Tawaghat highway." Besides the 12 room house of O.P. Verma and his 4 brothers, a building of Saraswati Shishu mandir and house of another businessman Narayan Lal Verma were fully damaged," said the SDM.
"Some bike and jeep riders has a close escape when the landslide occurred. The family of O.P.Verma had already shifted to other place sensing the danger of landslide some days ago which prevented any loss of  human lives in the incident," said Shalu Datal, a social worker in Dharchula.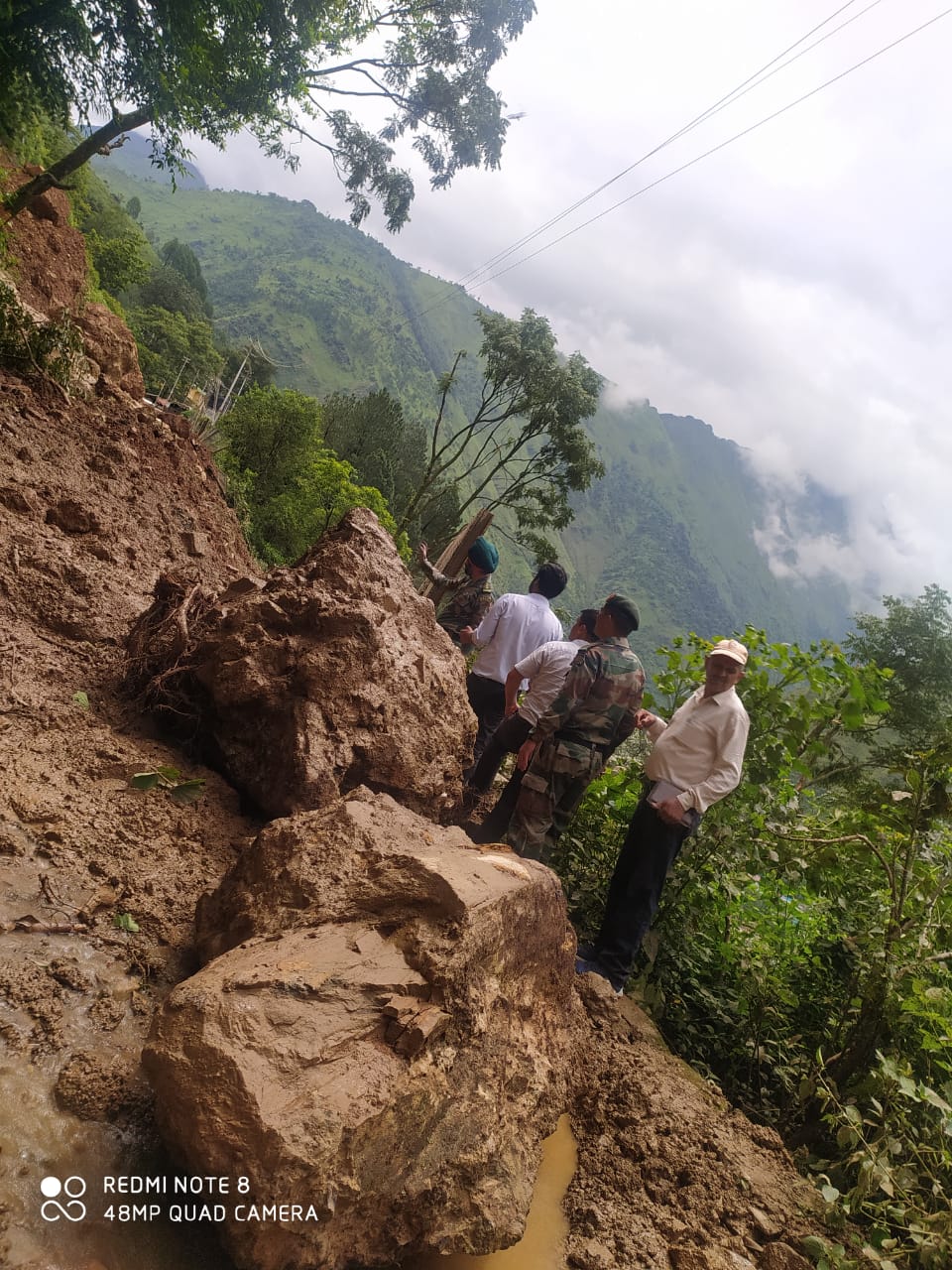 O.P. Verma said that he has lost a property worth Rs.60 lakh following massive damage to his building which housed his family and that of his three other brothers. " The negligence by local administration has resulted in my  property loss as despite landslide occurring in the same place last year, no safety measures were taken by the administration," alleged O.P.Verma, the owner of the building.
"Army column from kumaon scouts, were called by the civil administration. Army Jawan reached the spot and evacuated 53 inhabitants from 14 houses from  the location and a rescue column of Army has been deputed at the spot to prevent further losses," said an Army press note issued by Colonel Ajay Pal Singh, Commanding Officer of Kumaon Scouts.