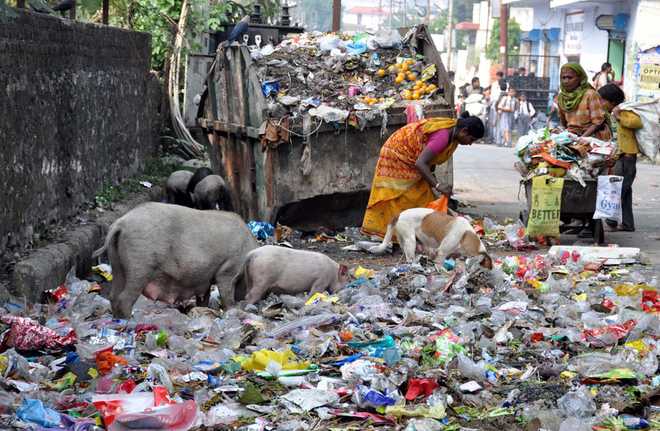 SDC Foundation warns of impending waste management crisis in Doon valley
 Dehradun , Aug 29
 Social Development for Communities (SDC) Foundation which has came out with a fact sheet on waste management in the Dehradun valley has warned of an impending crisis regarding management of waste in the entire Doon valley.
According to the factsheet,  Chennai MSW  and Ramky comoany which has been involved in the management of waste in Dehradun valley  has served notices to Nagar Nigam Dehradun (NND) threatening to stop waste collection work in 69 wards of the Dehradun  and  waste processing plant at Shishambara from August 31, 2022. They claimed that a sum of Rs 83 Crore  due to them has not been paid by Municipal Corporation, Dehradun.  The Corporation has refuted the claim and states that their performance has been unsatisfactory.
The Municipal Corporation has stopped the collection of waste from Mussoorie, Vikasanagar and Herbertpur which was to be sent to Shishambara plant for the past  several days. This has created another series of waste management challenges in these towns, claimed Anoop Nautiyal.Founder of Social Development of Communities (SDC) Foundation.
According to SDC Foundation fact sheet Dehradun city generates 350 Metric Tonne (3.5 Lakh Kilograms) to 400 Metric Tonne (4 Lakh Kilograms) of Municipal Solid Waste, everyday. This quantity goes up during the tourist and festival seasons.  There are 100 wards in the city of Dehradun. The door to door collection is managed by Chennai MSW in 69 wards, Sunlight in 15 wards, Bhargava Facilities in 14 wards while two wards are managed by NGOs.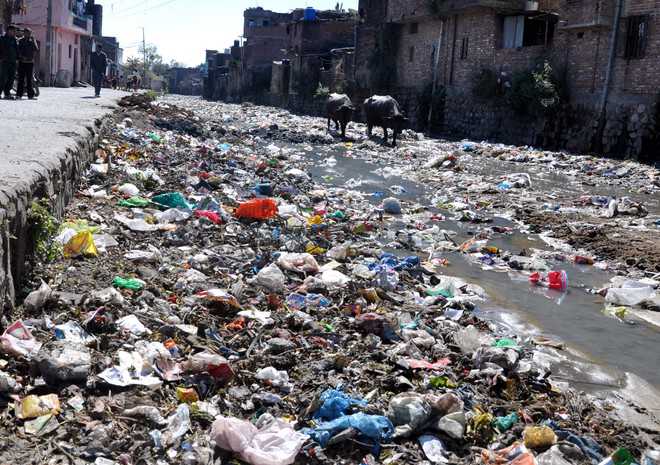 The waste generated in Dehradun & nearby towns is sent to the waste processing plant at Shishambara, Selaqui, 20 kms from Dehradun on Doon-Paonta-Nahan highway.
The Shishamabara plant has been managed by Ramky company since the past five years (from Jan 2018). Since its inception the local residents around the plant  are against it complaining of foul smell and improper waste disposal having an adverse impact on their health, land, air and water. They had held several agitation in support of their demand.
Fires were also reported in the plant for several days in April 2022, focing the locals to protest. The residents were assured that the plant would closed and shifted.
Again on August 23, 2022, the local residents did not allow waste vehicles from Dehradun to deposit waste at Shishambara for several days and Municipal Corporation. was finally able to shift the waste under police escort. Subsequently, residents staged a protest march on August 23, 2022.
Interestingly, the Dehradun Municipal Corporation has again floated tenders for operation and maintenance of waste processing plant and the sanitary landfill site at Shishamabara. The last date for tender submission is September 12, 2022. The corporation officials claim that alternate arrangements are being made for collection, transportation and processing  of waste during the interim period.
Anoop Nautiyal said that the factsheet is based on media reports collated by SDC Foundation to build greater awareness towards waste management and encourage citizens, apartment complexes, RWAs, businesses, cafes, hotels, restaurants, shops, offices, schools, colleges, hospitals & institutions of Doon Valley to be mindful of their waste generation and its proper disposal.