Who will probe corruption scandals in Uttarakhand ?
S.M.A.KAZMI
Dehradun, Aug 30
The corruption and high handedness of the politicians of Uttarakhand on the issue of recruitment in various government organisations, has became a favourite butt of joke. The uproar after the 'rule makers of Uttarakhand' were found to be 'rule breakers' in Uttarakhand state assembly in giving jobs to their nears and dears by both Congress and BJP Speakers including those associated with RSS, the mother organisation of ruling BJP, which claims high moral character, on mere simple applications has led to jokes and memes on social media.
It was found out that previous Speakers of the Uttarakhand assembly had given jobs to their near and dears one on mere simple application in which the applicant has stated that they have come to know about vacancies in the state assembly  and being poor needs a job. They were obliged promptly.
A few youth have written to Uttarakhand Chief Minister Pushkar Singh Dhami that they have come to know that there are three vacancies of ministers in his council of ministers. They stated that they fulfil all the qualification needed for a minister, hence should be inducted as a minister. Another one has even written to Prime Minister Narendra Modi who in his Independence day speech has decried dynastic politics and favouritism as one of the major bane of the country, that he should be appointed as the Chief Minister of Uttarakhand.
The memes and jokes by the unemployed youth of the state points towards the fact that Corruption has become a way of life in the hill state of Uttarakhand, which was an open secret.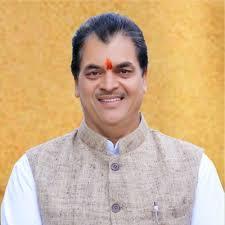 However, the past fortnight has been significant in which the issue of corruption, favouritism and abuse of power by the powerful politicians has again come to the fore. Besides, the rains and cloudbursts during the fag- end of the monsoon period in the hill state of Uttarakhand, the scandals in the recruitments whether it was Uttarakhand Subordinate Services Selection Commission (UKSSSC), state secretariat, police and even the state assembly has been coming out at regular intervals. It all started with a probe into the recruitment examination conducted by Uttarakhand State Subordinate Services Commission (UKSSSC) came to light. The issue was raised in the state assembly by Bhuvan Kapri, Congress legislator from Khatima who had defeated Uttarakhand Chief Minister Pushkar Singh Dhami in the March 2022 state assembly polls. The probe in the case was entrusted to the Special Task Force (STF) which has already arrested 30 persons including one Hakam Singh, a BJP leader and a  Zila panchayat member of Uttarakashi district, who is a the kingpin in the paper leak case.
After the UKSSSC paper leak scandal, another scandal of paper leak in the recruitment for secretariat guards examination has surfaced  with Special Task Force (STF) of Uttarakhand police filing a FIR against six persons allegedly involved in the scandal at Raipur police station of Dehradun . It has come to light that the examination question paper was sold for Rs. Ten lakh each much before the actual examination took place. The STF stumbled upon this scandal while probing the UKSSSC examination leak and according to STF officials there is strong likelihood that Hakam Singh could possibly be involved in this scandal also. There are allegations of a scandal in the police recruitment done during the Congress regime of 2016.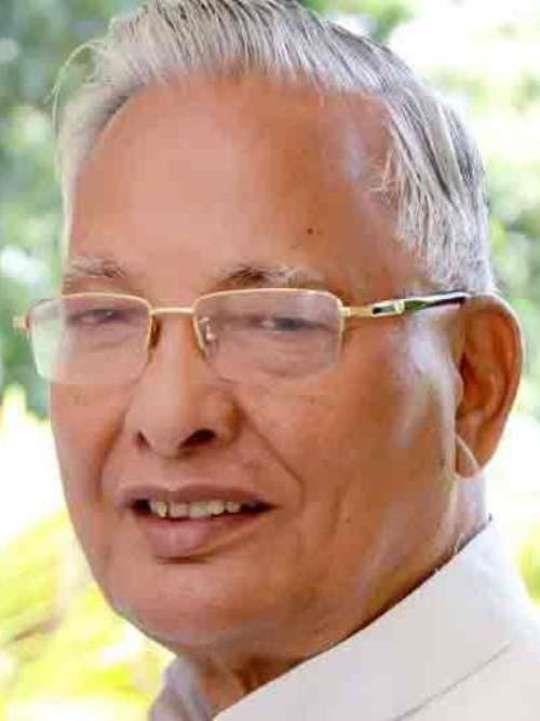 While all these scandals were coming out, the allegations by Uttarakhand Congress President Karan Mahra against favouritism done by previous BJP Speaker of Uttarakhand assembly Prem Chand Aggarwal , who is presently Finance Minister of the state has opened a can of worms . It was found that Prem Chand Aggarwal acting in his powers as Speaker recruited 129 persons in 2021. Most of these 129 persons were near and dear ones of BJP party including ministers and even wives of two OSDs of Chief Minister. Not even BJP but members of the parent organisation of RSS which preaches morality and nationalism also benefitted from the largesse. A close relative of Maharashtra Governor and RSS big wig Bhagat Singh Koshiyari is amongst the beneficiary.
The issue of such recruitments also brought to focus such recruitments done by Govind Singh Kunjwal, Speaker of the assembly during the Congress regime from 2012 till 2017. Govind Singh Kunjwal who is considered a 'Gandhian' crossed all limits and gave appointment to his son and daughter-in-law and other near and dear ones.
Interestingly, both Prem Chand Aggarwal and Govind Singh Kunjwal are brazenly and haughtily defending their arbitrary actions by claim having special privileges and powers. They are claiming that appointments were made due to "requirements and needs".
But most intriguing is the fact that Uttarakhand state having only 70 legislators have more than 560 employees in the state assembly while the mother state of Uttar Pradesh having 400 legislators have only 543 employees. Since the formation of Uttarakhand state, the issue of recruitment in Vidhan Sabha had been contentious. Since the formation of state and Interim state assembly, almost all the speaker whether they belong to Congress or BJP, recruited their favourites including the family members, relatives of political big wigs or persons close to them.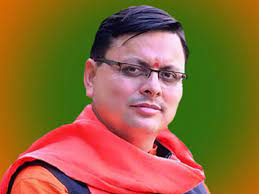 Uttarakhand Chief Minister Pushkar Singh Dhami has said that none of the guilty involved in the recruitment scandals would be spared and strong action would be taken. Regarding the scandal in the recruitments in State assembly, he said that he would request the present Speaker Ritu Khanduri to probe the issue and take action.
However, despite the well intentions of the present Chief Minister, the past record of the state belie his claims.  In the past 22 years of the state no action has been initiated against anyone more so against any politician despite formation of probe panels and commissions
Even before the state formally came into being in November 2000, there were allegations of bureaucrats indulging in corruption in declaring Dehradun as the interim capital of the state. It was the first scandal to rock Uttarakhand even before it was born. An inquiry was also initiated, but no one knows its outcome.
Several other scams surfaced thereafter. Many commissions were set up to look into alleged corrupt deals and irregularities committed during the regimes of both Congress and BJP. However, no action was ever taken against any bureaucrat or politician allegedly involved in these scams. Politicians had been using these probe panels against each other.
The first elected Congress government heade by veteran leader ND Tiwari from 2002 to 2007 faced allegations of corruption. Bureaucrats enjoyed unlimited powers and allegedly misused it. During the 2007 Assembly poll, the BJP promised to probe the alleged corrupt deals of the Congress regime. The successive BJP government appointed a commission to look into the 56 alleged scandals that took place during the previous Congress government headed by Tiwari. Justice B.C. Kandpal (retd) headed the probe panel formed in 2077 by Khanduri and even reportedly completed inquiry into 60 cases out of total 68 cases looked into but later he left. Justice S.N.Srivastava (retd) was appointed to head the commission.  However, nothing concrete came out.
When the Congress again came to power in 2012, it started probing the alleged 419 scandals that took place during the BJP rule and formed a probe panel. However, the inquiry reports also met the same fate. Even during the regime of Chief Minister Maj. Gen. BC Khanduri, who enjoyed a clean image, there were allegations against his government by his party leaders of working under the influence of a bureaucrat close to him. There were strong allegations of corruption during the regimes of Congress Chief Ministers namely Vijay Bahuguna and Harish Rawat from 2012 till 2017.
One of the then senior Congress leader Kishore Upadhaya who was also Uttarakhand Congress chief had met the state Governor in 2016 seeking an impartial inquiry corruption scandals that rocked the state since it's formation in 2000.
It has been the bane of Uttarakhand that while babus enjoyed powers and did everything and whatever they wanted, the political leadership played second fiddle. There have been allegations that the state is being run by bureaucrats.
In the history of Uttarakhand, action was taken against a lone bureaucrat in the 'Patwari' recruitment scam during the regime of ND Tiwari. Even small-time babus who were jailed in various cases have been "accommodated" in their services. Another scandal which came to light was that of compensation amount for NH 74 in Uadham Singh Nagar district during the previous regime of Trivendra Singh Rawat in 2017. Few bureaucrats were charged but all of them have come out 'clean'.
Former Chief Minister Trivendra Singh Rawat had promised a system where non get an opportunity to indulge in corrupt practices with his police of " Zero Tolerance" against corruption.  He had announced that permanent commission will be formed that will probe corruption cases in a time bound manner. Nonone heard about any such commission in his tenure till he was pushed aside.
Given the past record of Uttarakhand state and its' politicians and babus, the moot question is who will probe these scandals. Indresh Maikhuri secretary of Garhwal unit of CPI(ML) who has been in the forefront of highlighting these issues have demanded a probe by Central Bureau of Investigation (CBI). Uttarakhand Congress Senior Vice-president Suryakant Dhasmana has also sought a probe by CBI into these scandals.
Will Chief Minister Pushkar Singh Dhami show courage to seek a probe by CBI or this phase will also pass for another scandal to surface in near future.