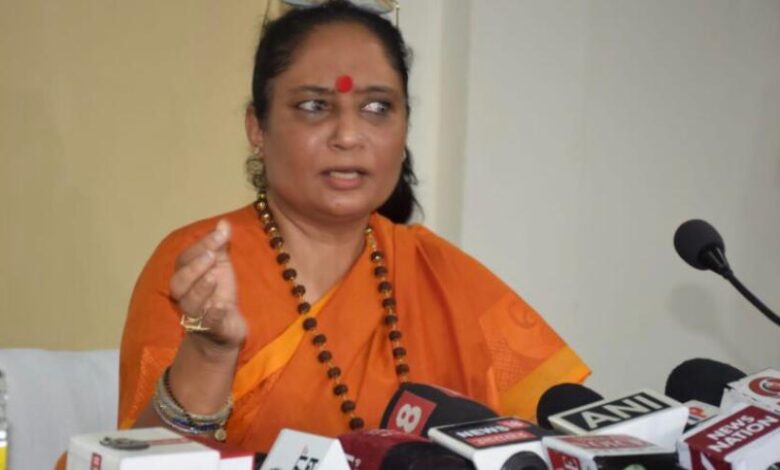 Uttarakhand Speaker cancels 228 'adhoc' appointments in state assembly following irregularities
S.M.A.KAZMI
Dehradun , Sept 23
On the recommendation of the three member probe team tasked to look into large scale "backdoor" appointments by previous Speakers in the Uttarakhand state assembly of relatives of politicians and people associated with senior politicians of both ruling Bharatiya Janata Party (BJP) and main opposition Congress,   Uttarakhand Assembly speaker Ritu Khanduri has ordered cancellation of 228  adhoc appointments done against the rules and regulations from 2016 onwards. She also suspended Mukesh Singhal, the secretary of the state assembly.
Ritu Khanduri told media persons here today that the three member probe panel headed by former senior IAs officer D.K. Kotia constituted on September 3, 2022 presented its' 214 page report last evening. The other two members of the committee were  former bureaucrats namely Surinder Singh Rawat and Avnendra Singh Nayal. The committee recommended cancellations of the adhoc appointments made since 2016 till 2021against the rules.
The committee found that no advertisements were issued for filing these posts nor any written examinations held. The planning and personnel were also not contacted for making such appointments. Giving the braek up of such adhoc appointments, she said that 150 persons were appointed till 2016, six persons in 2022 and 72 persons in 2021 in the Uttarakhand Vidhan Sabha as adhoc employees in various capacities. She further said that proposal to cancel these appointments will be sent to the state government for approval since the state government had given permission for these appointments.
On the issue of appointments made in the state legislature before 2012, she said that appointments before 2011 in State Vidhan sabha were of regular nature but legal opinion would be sought on those positions also. She said that a written examination for 32 positions in Vidhan sabha was held on March 20,2021 by a private company which has been allegedly found to be involved in examination paper leak scandal. She wondered that a bill of Rs.52 lakhs was released to the said company within two days making the role of the Secretary, vidhan sabha suspicious. Muskesh Singhal, secretary has been suspended with immediate effect.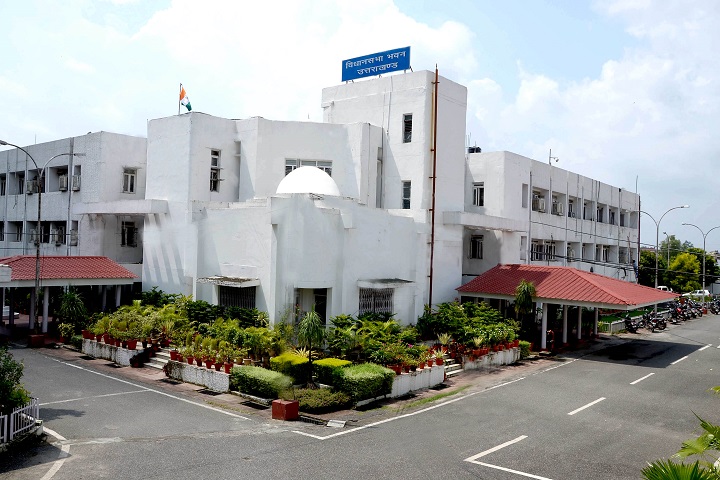 These appointments were made during the tenure of Govind Singh Kunjwal from 2012 till 2017 and Prem Chand Aggarwal from 2017 till 2022 as speakers. A total of 78 appointments in the state assembly were made during the interim assembly period when Parkask Pant was the Speaker after the formation of the new state in 2000. During  the first elected government of N.D.Tewari, Yashpal arya, presently the Leader of Opposition was the Speaker and 105 persons were appointed. Harbans Kapoor as speaker from 2007 till 2012 appointed 55 persons , while Govind Singh kunjwal who took over after Congress came back to power in 2012 appointed 150 persons including his own son and daughter-in-law among others. Prem Chand Aggarwal, who was Speaker from 2017 till 2022 in the last BJP government of the state had appointed 72 persons.
Following uproar large scale over back door appointments in Uttarakhand state assembly since the inception of the separate state, Uttarakhand Assembly speaker Ritu Khanduri had ordered a high level probe into such appointments on September 3.
Ritu Khanduri had ordered the probe into the state assembly appointments following a letter written by Uttarakhand Chief Minister Pushkar Singh Dhami requesting her to inquire into the entire issue. The state BJP government has been under tremendous pressure following reports of illegal and back door appointments in state assembly by former speakers including Prem Chand Aggarwal who is presently the Finance Minister of the state. The examination paper leak scandal involving a BJP leader and similar such scandals in other recruitments have rocked the state BJP government in the past one month.
It was alleged that  Uttarakhand Assembly having only 70 legislators have more than 560 employees while the mother state of Uttar Pradesh having 400 legislators have only 543 employees.  It was charged that near and dears one of BJP leaders including former state BJP president, wives of two OSDs of Chief Minister and personal staff of ministers have been recruited.
Interestingly, it came to light that not only BJP but during the Congress regime, Govind Singh Kunjwal, the then Speaker who is considered a 'Gandhian' also indulged in such recruitments giving jobs in state assembly to his own son and daughter-in-law and other near and dears ones.