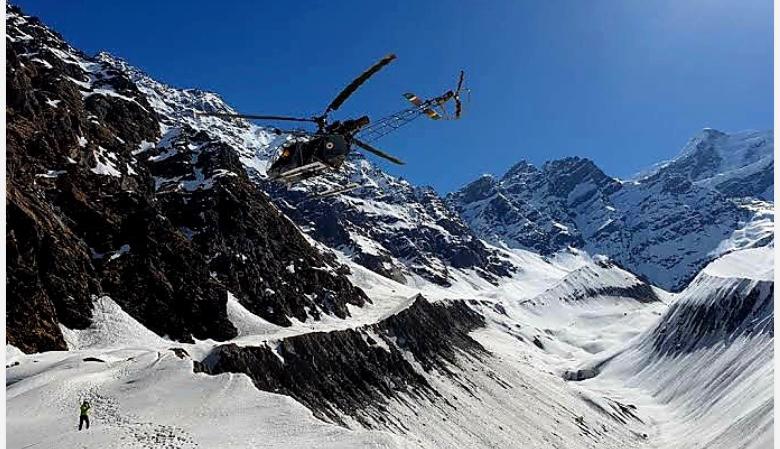 Ten mountaineers of NIM feared killed, four bodies found, 30 others trapped in deadly avalanche in Uttarkashi
S.M.A.KAZMI
Dehradun, Oct 4
In a major incident, more than ten mountaineers were feared killed while a total of 30 others were trapped in a deadly avalanche that hit the advanced course mountaineers of Nehru Institute of Mountaineering (NIM) at Draupadi Ka Danda II peak in Uttarakashi district of Uttarakhand today.
Rescue operations by the teams of  Air Force, State Disaster Response Force (SDRF) and National Disaster Response Force (NDRF), are being undertaken. Four bodies of the mountaineers so far have been recovered.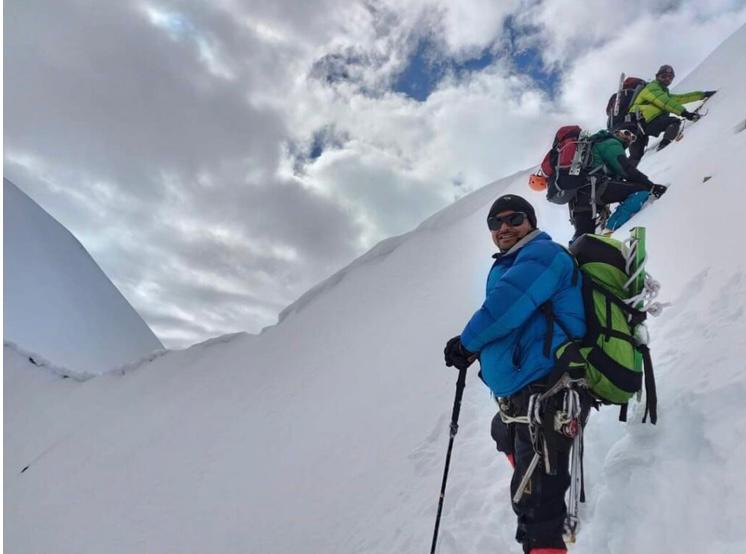 Earlier, in the morning when the mountaineers of the advanced course were hit by the avalanche, Uttarakhand Chief Minister Pushkar Singh Dhami immediately sought help from the Air Force and Army. He rang up Defence Minister Rajnath Singh and briefed him about the incident and requested help. The Defence Minister expressing grief at the loss of lives in the incident instructed the Air Force to coordinate rescue operations.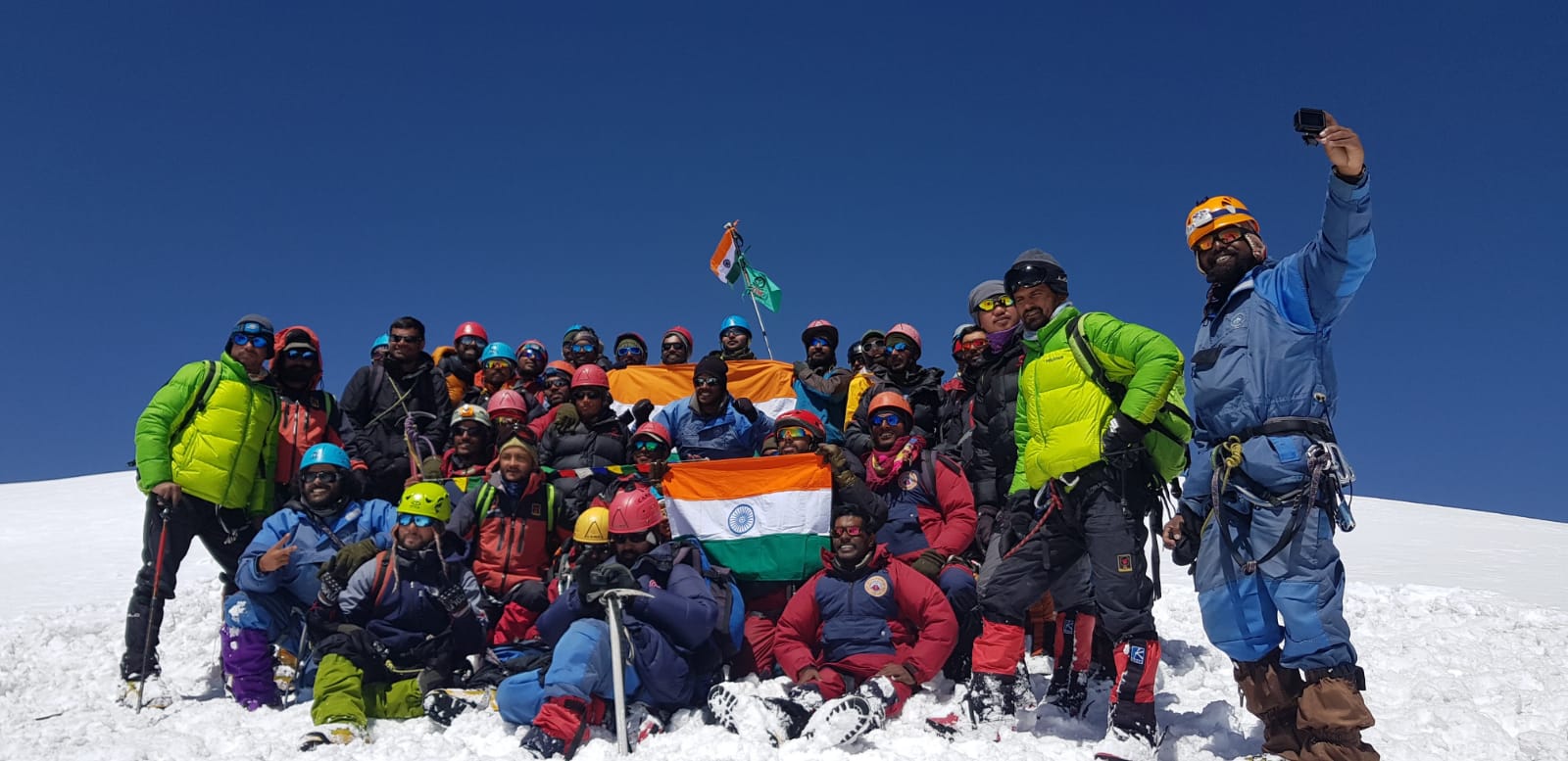 According to a press release of the Nehru Institute of Mountaineering (NIM),Uttarkashi, the advanced mountaineering course ser no 172 commenced  from September 14, 2022 at Uttarkashi. As per the training schedule, after the rock climbing training at NIM and Thekhla Rock Climbing training area, the course having 34 trainees, seven mountaineering instructors including a nursing staff with moved to mountain on September 23, 2022.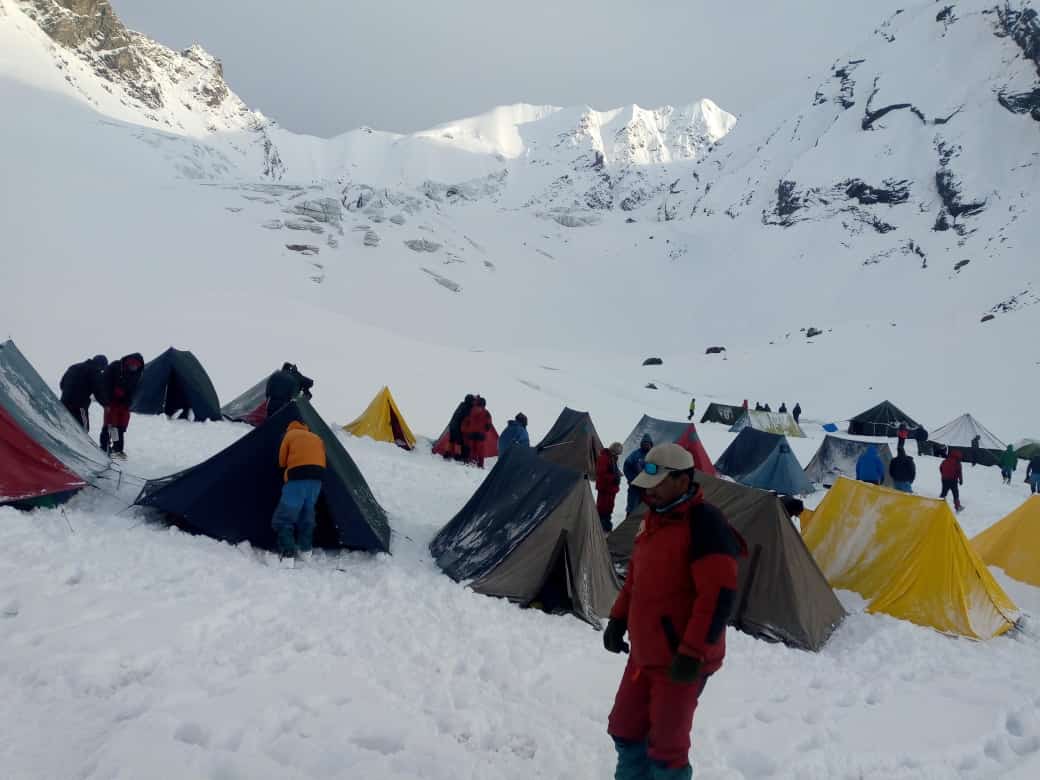 The course entourage arrived at base camp on September 25, 2022. The trainees were given ice and snow craft training at base and advanced base camp during the period. The course went for high altitude training as per the training schedule from October 2 to 4, 2022. The course moved for high altitude navigation and height gain to Draupadi Ka Danda II peak (5670 meters) at 4 am. While returning back to the base camp, the course was met with an avalanche above base camp 1 at 8.45 am in which 34 trainees and seven mountaineering instructors were caught. Four bodies have been so far recovered by the rescue teams of SDRF, NDRF and Air Force.
—————————————————-
Early snowfall in higher mountains of Pithoragarh
Pithoragarh:
The start of early snowfall in upper valleys of Darma and Vyans of Dharchula sub- division of Pithoragarh district, has compelled the residents of these high altitude valleys to start winter migration early this year.
"It was third snowfall at 17500 feet high Dave village of Darma valley last night, that resulted into cold weather conditions in all 14 villages of Darma valley. It was heavy snowfall of over one feet at high mountains of the valley," said Shalu Datal, a villager from Dantu village of the valley.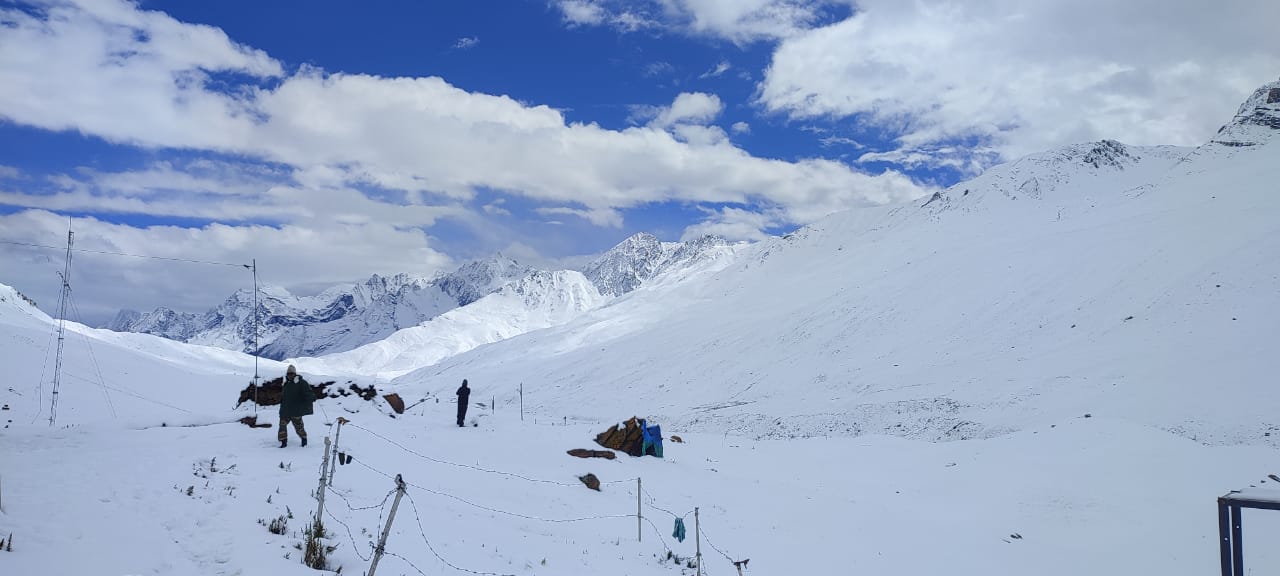 According to Datal, after more than one feet at Dhakar and Vidang villages of the valley, the villagers have started reaping their crops of 'Palthi' and 'Phaphar' early to prepare for winter migration to lower valleys.
"The villagers have requested the district administration to open the traditional  migration routes for high altitude villagers, so, they could smoothly begin this year's winter migration from first week of November this year," said Krishna Phirmal , a villager from Philam village of Darma valley.