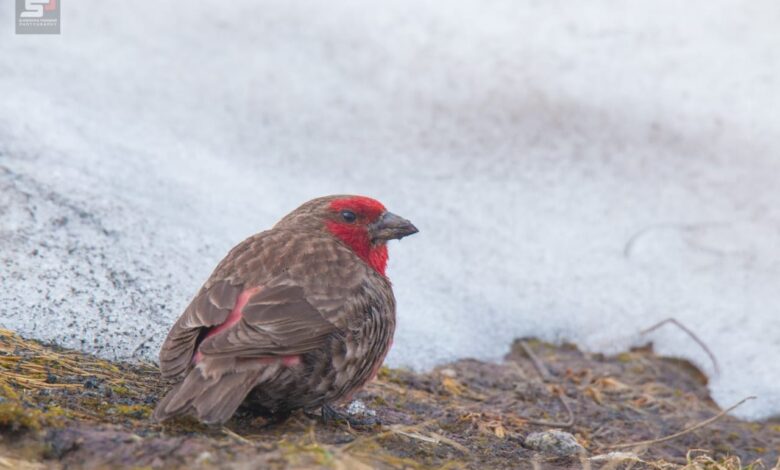 Campaign to protect wild life of higher Himalayan region
B.D.Kasniyal
Pithoragarh, Dec 17
The forest department of Uttarakhand in an attempt to prevent poachers from killing wild Himalayan animals, who descend to lower valleys to escape winter chill, has launched a special drive. A 32 member forest department team which has been on alert, extinguished a fire set by poachers on Panchachuli mountain slopes of Munsiyari Himalayas two days ago.
"After the fire was witnessed on Panchachuli slopes, we have sent  teams, comprising 32 workers to extinguish the fire, our workers extinguished  the forest fire after working hard for 48 hours in chilling cold conditions," said Jeewan Mohan Dagare, District Forest Officer, (DFO), Pithoragarh.
"We have also sought budget from government to finance our anti poaching team regularly during winter months to stop poaching of rare Himalayan wild life ," said the DFO.
According to DFO, the fire was allegedly started by poachers to encircle wild animals, coming down from high Himalayan peaks to escape winter chill."Though, we have not yet found any evidence of poaching of any wild animal till date, but we have positioned a team at the Panchchuli base for winter season to patrol and nab the poachers," said the DFO.
The DFO also cleared that the fire which was also noticed in the areas near the valleys at lower level could also be by villagers to get good grass after melting of snow  from month of March." Whatever be the reason, we are fully prepared to nab  poachers this season, "said the Pithoragarh DFO.
According to the experts working  to protect Himalayan wildlife, the herds of Himalayan goats, Musk deer as well as several groups of rare Himalayan birds like Tragophan pheasant, Monal and Chir pheasant are being visible in lower valleys of 3500 meters these days."This year high Himalayan region is witnessing early  chilling cold and it seems that the Himalayan animals will descend to more lower valleys. It is essential to keep a strong vigil to protect them from poachers during winter season, " said Surendra Panwar, an activist in Munsiyari Himalayas who is working to protect and preserve Himalayan wildlife.