Stones allegedly thrown at Indian workers from Nepal again
B.D.Kasniyal
Pithoragarh, Dec 20
Demanding withdrawal of the cases lodged in India against the Nepalese miscreants, who hurled stoned at Indian workers working on the construction of a protection wall along river Kali on the Indian side on December 4 at Dharchula in Pithoragarh district of Uttarakhand, some miscreants from Nepal side again hurled stones from Nepal across the river on Indian workers disturbing construction of protection wall. The river Kali forms the border between India and Nepal in Pithoragarh district.
According to  local journalist of Dharchula, the Viplav faction of Communist Party of Nepal (Maoist) also held a demonstration against registration of cases." The volunteers were shouting slogans against India," said Shalu Datal, a local journalist in Dharchula.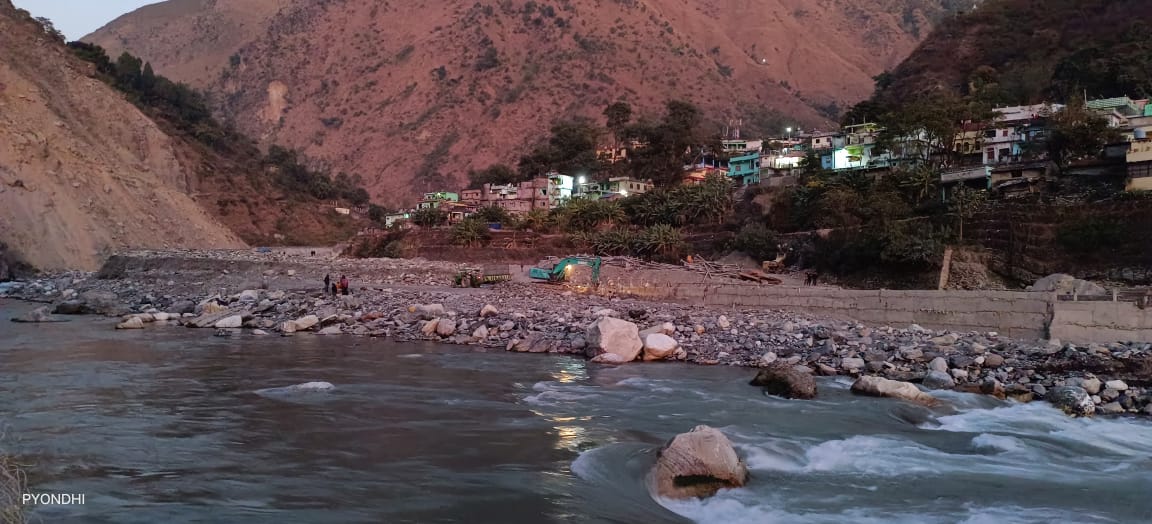 "We have information of a mob gathering in Nepal shouting anti- Indian slogans, but have no information of any stones being hurled from there. If such incidents have occurred we will again talk to Nepalese administration to ensure speedy construction of protection wall on our side," said Reena Joshi, District Magistrate, Pithoragarh.
According to Pithoragarh district officials, Nepalese administration in Darchula district of Nepal is taking action against such elements who are deliberately disturbing the process of construction of protection wall on the Indian side.
On December 4, this year, some Nepalese miscreants had hurled stones at Indian workers working on the protection wall at Ghatkbola locality of Dharchula of India. In protest Indian traders had closed the border bridge on river Kali from Indian side for some time." The bridge was opened only after the Indian administration talked with their Nepalese counterparts, who agreed to act against the miscreants, " said Bhupendra Singh Thapa, president of Dharchula Traders Union.
The need of construction of protection wall along the bank of river Kali was felt after the monsoon disaster in 2013 when the locality of Ghatkhola of Dharchula town was flooded resulting in heavy losses." Out of a total 985 meters total protection wall at a cost of Rs.77 crore, we have completed  332 meters, if the situation remained peaceful, we can complete the wall before monsoon next year," said an Irrigation department engineer, involved with the construction of the protection wall. The protection wall is being built to protect Dharchula town from floods. Some elements in  Nepal felt that the protection wall on Indian side will cause floods on their side. Interestingly, Nepal has already completed their side of protection wall along river Kali.