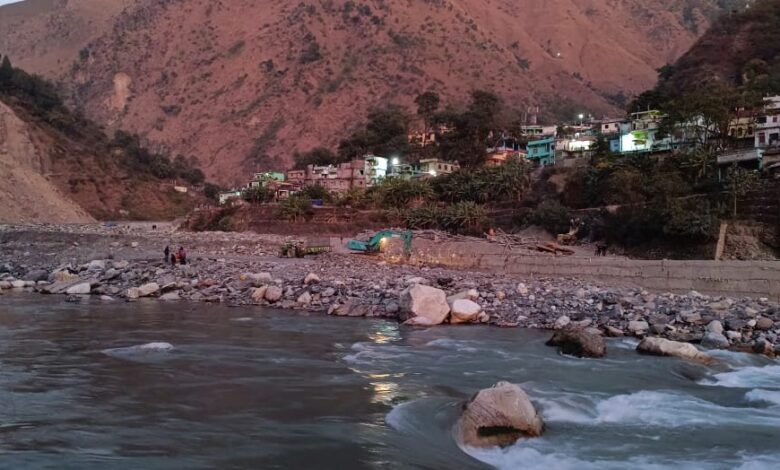 Stone throwing on Indian workers from Nepal continue, catapult being used to throw stones across river Kali
B.D.Kasniyal
Pithoragarh, Dec 24
The miscreants from Nepal continued to throw stones on Indian workers engaged in the construction of a flood protection wall along with river Kali which forms the border between the two countries at Dharchula townof Pithoragrah district of Uttarakhand.
The drivers of the tippers engaged in the construction activity had to jump into river water to save himself from stone being thrown from Nepalese side on December 23. It was the eleventh time that miscreants opposed to the construction of flood protection wall on Indian side had thrown stones at the workers this year. Interestingly Nepal had already constructed the flood protection wall on its' side. However, when the Indian workers started the construction work, some elements in Nepal fearing floods on their side started throwing stones to stop the work.
The Pithoragarh district officials had taken up the matter with the Nepalese officials and a joint inspection by officials of both the side had taken place on December 22, 2022. But, the stones continued to be thrown despite assurances by the Nepalese authorities.
"The screens of 2 dumpers and 2 tippers has been broken and drivers of these vehicles had to jump into river to save themselves," said Farhan Ahmed, an official of the Irrigation department engaged in the construction work at Dharchula.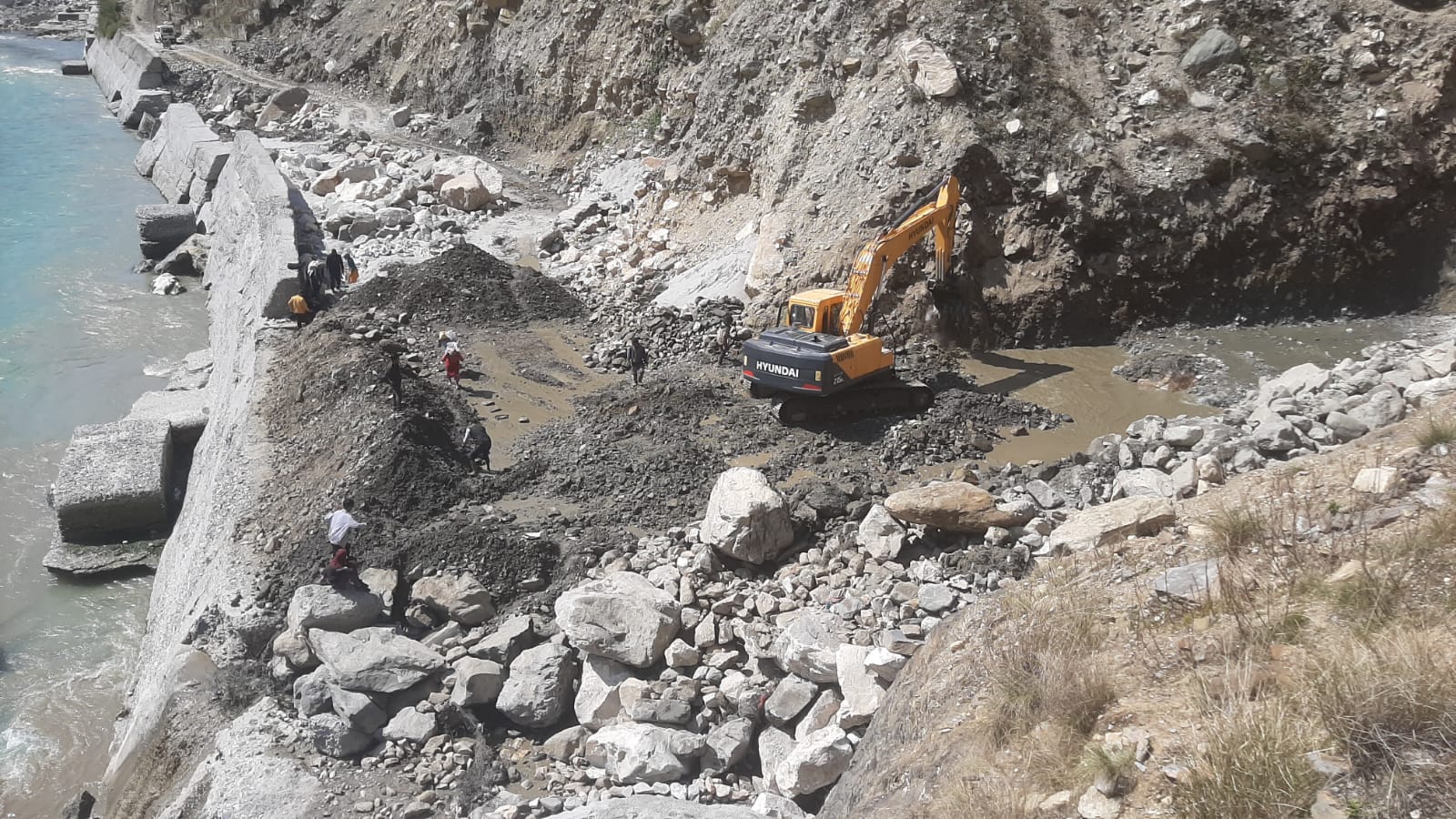 Accord to the irrigation department engineer, the Nepalese stone throwers used catapult to throw stones on Indian workers." It will be difficult to continue work at site if such incidents are not stopped by the Nepalese administration," said the irrigation engineer.
Dharchula SDM, Divesh Shashni, said that he has informed the Pithoragarh District Magistrate about the incident and the matter would again be taklen up with Nepalese officials to stop such incidents in future.
The residents of Dharchula town said that when Nepal was constructing protection wall on its side there was no opposition from Indian side, but hostile elements of Nepal has stopped our work 11th time today." They are taking test of our tolerance, if such incidents will continue, we will have to force close the border bridge on Kali to stop Nepalese citizens from entering into India," said Prema Kutiyal, a Councillor of Dharchula Nagar Palika.
Mahendra Budiya, a BJP leader and resident of Dharchula town said that  if stone throwing is not stopped from Nepalese side on Indian workers, the residents of town will close the bridge from December 27." The talks with Nepalese officials by Indian officers did not yield any result due to insincere attitude of Nepalese administration towards taking action against stone throwers. We will have to resort to strict action  against such elements publicly," said Mahendra Budiyal, district vice president of the ruling Bharatiya Janata Party (BJP) Pithoragarh district unit.