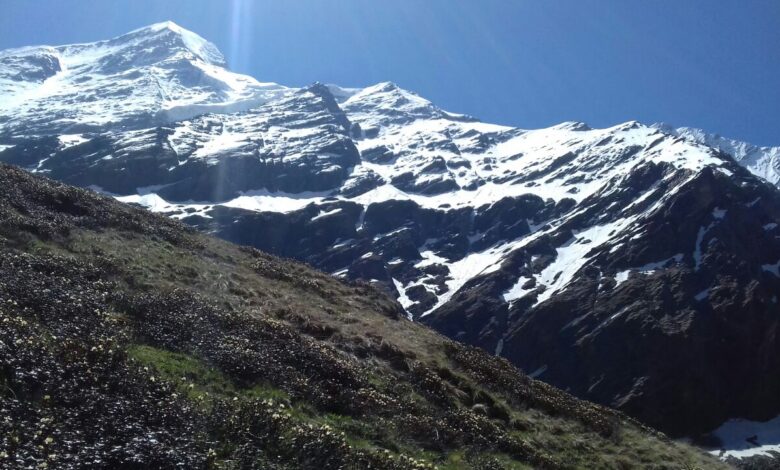 Snowfall eludes Munsiyari, tourists disappointed
B.D.Kasniyal
Pithoragarh, Jan 3
Tourists who had reached Munsiyari in Pithoragarh district of Uttarakhandto enjoy snow skiing on the occasion of new year 2023, are returning disappointed due to less snowfall in the months of December and on the first three days of January 2023. Due to  not enough snow thickness, the snow skiing is not being held. Khalia Top and other meadows of Munsiyari are known for snow skiing during winter months.
"We, the three embers of our family have reached Munsiyari on New Year eve to enjoy snow skiing here but the organisers have said that due to less snow at skiing grounds, the game cannot he organised until fresh snowfall ,"said Ambika Soni, a tourist from Maharastra.
Hira Singh, a tourist from Mumbai, who has come to witness fresh snowfall on New Year's Eve in Munsiyari is also returning back disappointed as he could not witness snowfall ." I'm now returning to other hilly places to witness snowfall, if it occurs there in the first fortnight of this month," said Hira Singh.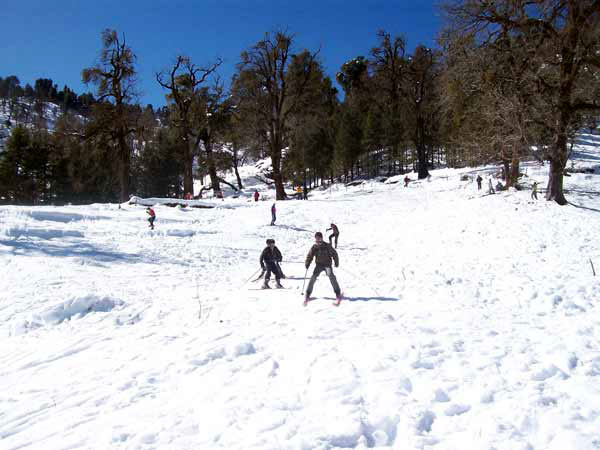 Local hoteliers and people involved in other tourists activities are also disappointed as the tourist flow on New Year this year was not according to their expectations."Till last year, there was at least snowfall on two occasions in the month of December, but this year till first week of January, there is not even single snowfall in and around the town," said Puran Pandey, a hotelier in Munsiyari.
"Even the high Himalayan peaks around Munsiyari have witnessed snowfall only twice in this winter, where it used to be a dozen times till last year ,"added Pandey.
The local hoteliers, van owners transporters and growers of local vegetables pulses besides the manufacturers of wollen garments are a disappointed lot this year as due to return of tourists and fewer  bookings, their products would not get clients.
" We have collected wollen products from small units to sell them to tourists as souvenir from Munsiyari but lack of snow to attract tourists has spoiled our business this year."said Dolma Rawat, a wollen product shop keeper in Munsiyari.