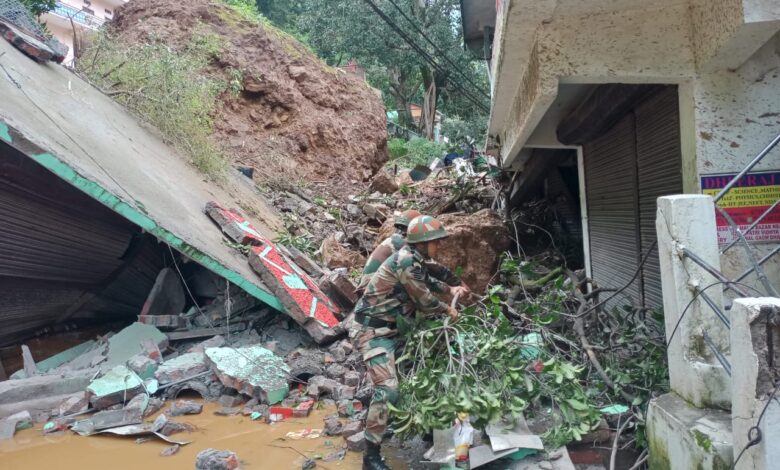 After Joshimath disaster, Dharchula residents fear similar fate
B.D.Kasniyal
Pithoragarh,  Jan 9
Fearinga  similar fate as that residents of Joshimath town in Chamoli district, residents of Dharchula town of Pithoragarh district facing incessant landslides from   Aildhara landslide zone above Dharchula town have demanded that the landslide prone mountain be treated before monsoon this year. It was feared that the highly active landslide zone could bring havoc to the town this monsoon.
Over 10 shops and 6 houses of Dharchula town, were damaged by massive landslides from Aildhar during monsoon on July 28, 2022. "If not treated before coming monsoon, over 300 houses and 68 shops of Kutiyal Khera, Gandhi Chowk, and Malli Bazar area of Dharchula town might be hit by landslides from Aildhar top," said Mahendra Budiyal, a BJP leader in Dharchula.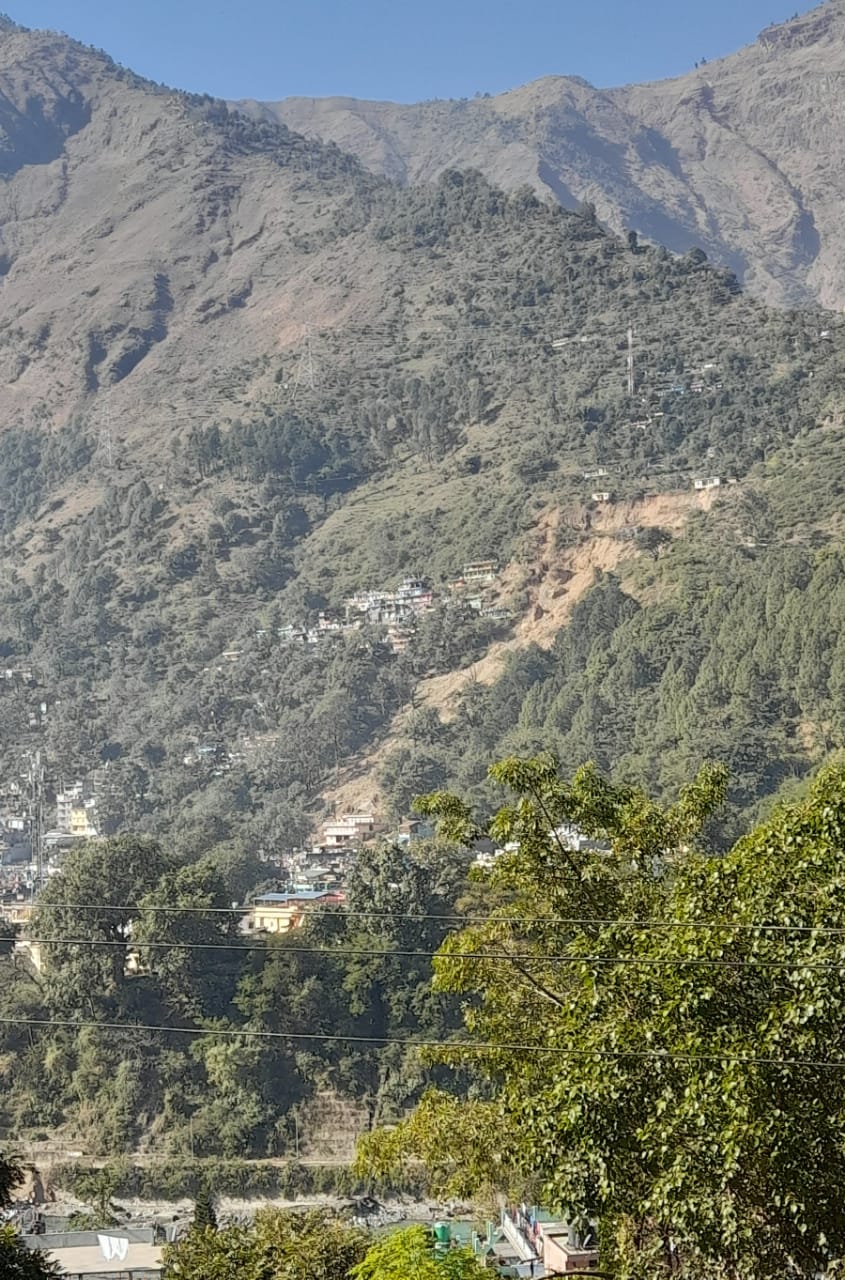 Arvind Saini, an engineer with irrigation department has said that the state government has sanctioned a sum of Rs. 20.38 crore for treatment of 165 meters long portion of Aildhara." The tendering process for the treatment work is to be started soon," said the Irrigation engineer.
The residents of the landslide prone areas have questioned the delay in the treatment of sliding zone on the ground that if the tendering process will get delay, it will be difficult to complete the work before monsoon.
" If the Aildhara treatment would not be completed in time, the damages due to landslides, boulders and mud could be much more intense this monsoon period than last year, "said Bhupendra Singh Thapa, president of Dharchula Traders Union.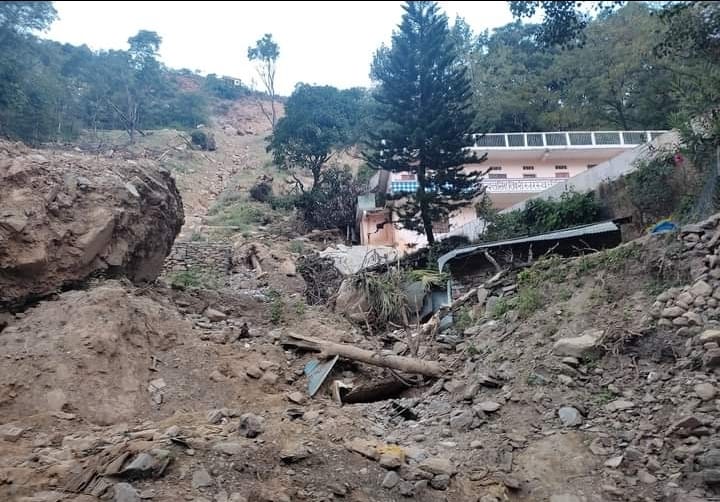 Pithoragarh District Magistrate Reena Joshi has said that the treatment work of Aildhara sliding zone will be started in time to avoid damage during monsoon .
"We have instructed the Irrigation department, the nodal department for the work to speed up the tendering process to complete it before the onset of monsoon rains, " said the DM.
Due to landslide from Aildhara last year, over 50 families had to be shifted to relief camp by local administration. These families are still in relief camp as the administration could not find a permanent safe shelter for them."The town of Dharchula can be safe only if the treatment work at Aildhara and protection wall work along the banks of river Kali could be completed before monsoon. if these works would not be completed in time, the residents of Dharchula should be prepared  to  face disasters in the coming monsoon," predicted Dhan Singh Dhami, a BJP leader and 'Block Pramukh' of Dharchula block.