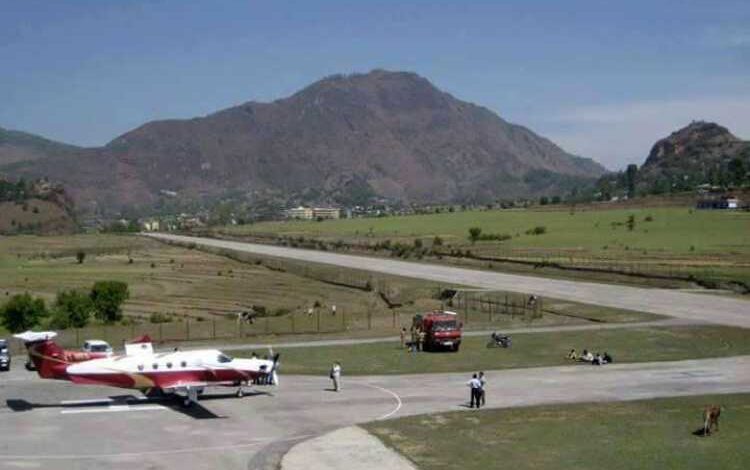 Naini-Saini airport to again miss deadline of start of civilian air services
B.D.Kasniyal
Pithoragarh,  Jan 25
The much publicized announcement to start civil air services to the remote Border district of Pithoragarh from January 31, 2023 is not likely to commence as Naini-Saini airport of Pithoragarh is yet to get licence for civil flights.
"We have applied for licence from Director General of Civil Aviation (DGCA) for operation of civil flight from the airport, but have not received it such till date," said Reena Joshi, District Magistrate, Pithoragarh.
Uttrakhand Chief Minister Pushkar Singh Dhami has announced in December last year that air service to Pithoragarh from Dehradun and Hindon airport, Gaziabad will begin from January 31, 2023.
According to Pithoragarh DM, her responsibility as patron of airport is only to keep the airport fit for flight and  that has been completed by the district administration.
"The work of running civil flights from any airstrip rests with the Uttarakhand Civil Aviation Development Authority (UCADA)," said the DM.
Pithoragarh ADM, Phincha Ram Chauhan has said that the airport was, earlier,  issued a licence for operation of civil flights in the year 2016-17, which expired in 2021." We have applied for a fresh licence for operations from airport, that is yet not approved ," said ADM.
A technical team of DGCA, has recently visited the airport to inspect the airport from commercial flights point of view for running a 20 seated aircraft from the airport."We  have carried out construction work on the airport according to recommendations of the DGCA ," said the ADM.
According to UCADA sources at Dehradun,  two aviation companies have been short listed by UCADA to run civil flights from Pithoragarh after the announcement ofChief Minister . While 'Spice jet' company was rejected on the ground that it wanted total civic air operation including 'Char Dham' operations and all air route operations in the state, another air company, did not have 20 seater aircraft available with it.
"In 2020,I,was present in the meeting, that was held between the then Uttarakhand Civil Aviation,Secretary Dilip Jawalkar and 'Spice Jet' Assistant Manager Jitendra Pandey. The meeting could not yield any result as 'Spice Jet' official wanted total air operation like all help services, running of air ambulances and sea planes at Tehri lake in the state," said Kedar Joshi, a senior BJP leader and a former chairperson of Kumaon Mandal Vikas Nigam (KMVN), a state government undertaking for tourism.