Aildhara landslide treatment to start soon at Dharchula
B.D.Kasniyal
Pithoragarh, Feb 4
Taking lessons from Joshimath land subsidence, Uttarakhand government has instructed the irrigation department which is the nodal agency for doing treatment work at Aildhara land slide zone in Dharchula town of Pithoragarh district to identify the underground water deposits at the slop and make arrangements for their drainage so that water deposits could not become reason of further landslides in the area.
"We have instructed irrigation department, the nodal agency for the treatment work, not to ignore the underground water sources while doing treatment work of the landslide zone to avoid any further danger due to underground water sources," said Arvind Singh Hyanki, Transport Secretary and staff officer with state government who visited the site of Aildhara at Dharchula town on Saturday.
The secretary said that as Border Roads Organisation (BRO has also to work on a road widening ofDharchula -Tawaghat road soon, it has been evaluated that this road widening work might cause further land slided in the area. Taking this scenario into consideration the Detained project report (DPR) of the work has been prepared in consultation with BRO." We have come to conclusion that for road widening work the cutting of hill will not take place instead a rear wall will be erected to widen the road," said Pithoragarh District Magistrate Reena Joshi.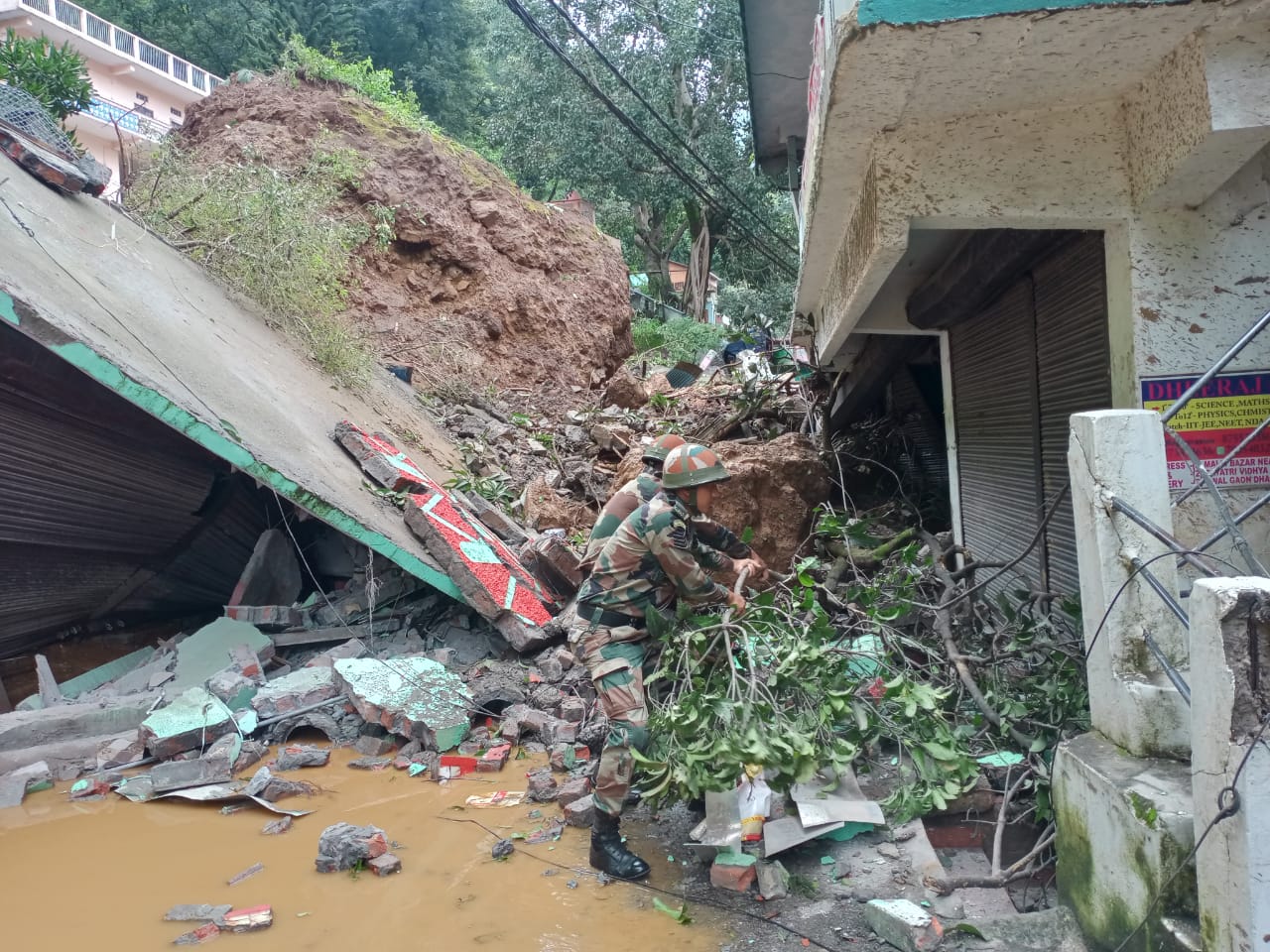 Large scale landslides occurred during last monsoon from Aildhar hills on the right bank of river Kali ,damaging several houses and shops and making several residents homeless.
According to irrigation department superintendent engineer, Vikash Srivastava, a Rs. 19.75 crore treatment scheme to stop landslides at Aildhar has been approved by the state government."We are going to start the work from next week with an aim to complete it before monsoon this year, so that the area could be saved from further landslides in monsoon months, "said the irrigation department superintendent engineer.