Sukesh C.Khajuria appeals to PM Modi on population control, brain drain and work culture in govt sector.
Jammu, Feb 20
Senior social activist Sukesh C. Khajuria has appealed to Prime Minister Narendra Modi to direct all the Chief Secretaries of states and union territories of the country to form expert committees in their respective jurisdictions to suggest ways and means on the most pressing issues of population control, brain drain from the country and evolving a sound work culture in the government sector.
Sukesh C. Khajuria said that the most pressing need of the country is to control the burgeoning population of the country since due to increase in the numbers the benefits of development are not visible on the ground. He said that while the country has made rapid progress since independence in the past more than seventy years but the fruits of development are unable to percolate down due to rapid increase in the population. He said that population control measures should be people oriented and implemented without any bias or prejudice against any community, region or religion.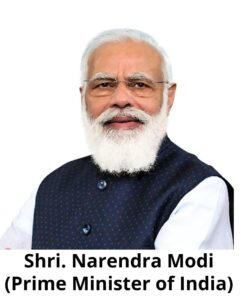 On the issue of brain drain from the country, he further asked the Prime Minister to formulate such policies where educated youth of the country is fully utilised within rather than fleeing outside the country and working for foreign countries. Sukesh C. Khajuria said that in the past half a century, a large number of educated professionals have left the country to work and live abroad. "Their services and brains have been used by foreign countries and companies. In an ideal situation, most of them should have worked for the betterment of the country," he added.
Sukesh C. Khajuria said that the work culture in the government has been completely missing resulting in common person losing faith in the government mechanism. He said that there is an urgent need to bring in complete overhaul in the work culture of the government making it transparent, corruption free and accountable.  "The prestige of country is linked with how a government treats its citizens and the treatment of common people in government departments has been miserable. There is urgent need to drastically change the work culture of these government departments," he said.
He said that all the experts committees of the state and union territories should give their recommendations to the central government which should get it examined from another expert panel at the apex level and then implement the recommendations for the entire country for the betterment of the countrymen.