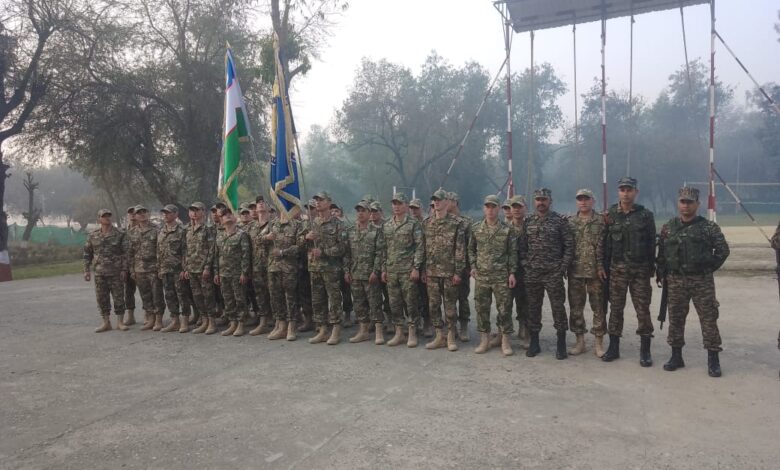 Indo-Uzbek joint military exercises start today
B.D.Kasniyal
Pithoragarh, Feb 20
'DUSTLIK 2023', the fourth edition of bi-annual  military exercise between Indian and Uzbekistan armies will be conducted in Pithoragarh from February 20 to March 5, this year, according to Lt. Col. Manish Srivastav, Public Relations Officer (PRO),  Defence, at Dehradun.
"The joint military exercise between two armies will focus on sub conventional operations in the backdrop of semi-urban and mountainous terrains under UN mandate," said the army PRO.
The troops from both the counties will focus on high degree of physical fitness, sharing of drills of tactical levels, conducting special operations, learning best  practices from each other and exercises aimed at enhancing cooperation between two armies and inter operability between both the armies.
" To achieve the aim, officers from the two armies, planned the exercise on January 10-12, this year. They planned tactical operations, special operations, house search, surprise explosive device operations and rock craft, have been added to the schedule of the exercise to be undertaken by officers of both the armies," said the Indian army officer.
"The Indian side will be represented by 14th Garhwal Rifles of Western Command, while the Uzbekistan army will be representative by troops of north western district of Uzbekistan," said the officer.
"The exercise also aims to enhance military capabilities to undertake multi domain operations in sub conventional scenario under UN mandate," said the officer.