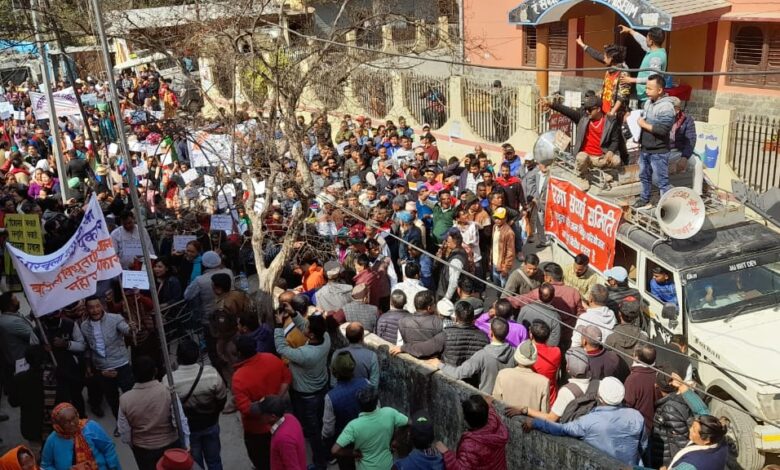 Villagers unite to protest against hydro-electric project in high Himalayas on Indo-China border
B.D.Kasniyal
Pithoragarh, Feb 21
More than 3000 villagers from all 14 villages of Darma valley on Indo-China border of Dharchula tehsil of Pithoragarh district held a strong protest against a 165 MW proposed hydro- electric project in the high Himalayan region at Dharchula town demanding immediate cancellation of the project .
Bokang Baling hydro electric project, a 165 MW run of the river scheme, is proposed on Dhauli Ganga river in Darma valley to be constructed by Tehri Hydro-Electric development Corporation (THDC). The project is at survey stage presently.The protesters took out a long procession amidst shouting slogans against the construction of the project. They later handed over a memorandum of their demands to Dharchula Sub-Divisional Magistrate (SDM).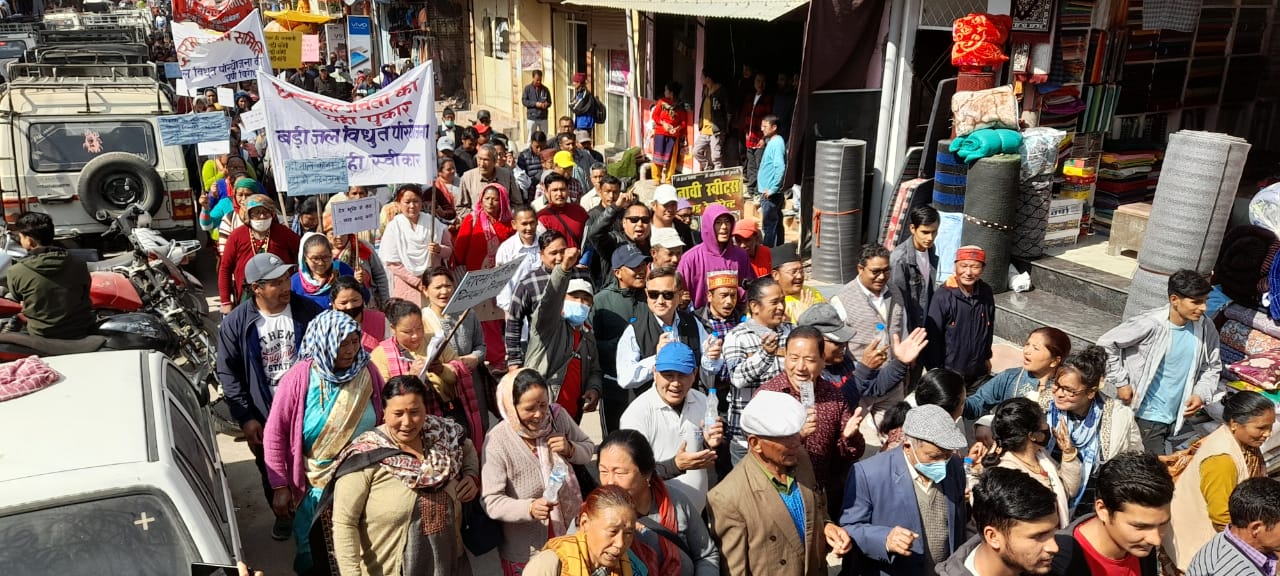 " If this project gets constructed, the five villages of Tidang, Dhakar, Goo, Philam, and Bon, will have to be shifted as these villages will develop cracks under the earth due to explosives to be used in making tunnels of tghe project," claimed Puran Singh Gwal, president of Darma Sangharsh Samiti, an organization formed to protest against the project.
The speakers on the occasion said that this project will help in the destruction of the local 'Rung' culture that has been protected by the local people from centuries. " On one side, government wants to settle people in the border regions while on the other hand it proposed to displace people by starting projects which would be detrimental to the ecology, culture and people of the highly sensitive land in the high Himalayan valleys," said Anju Rongkali, state president of Gram Pradhan Sangathan and a local resident.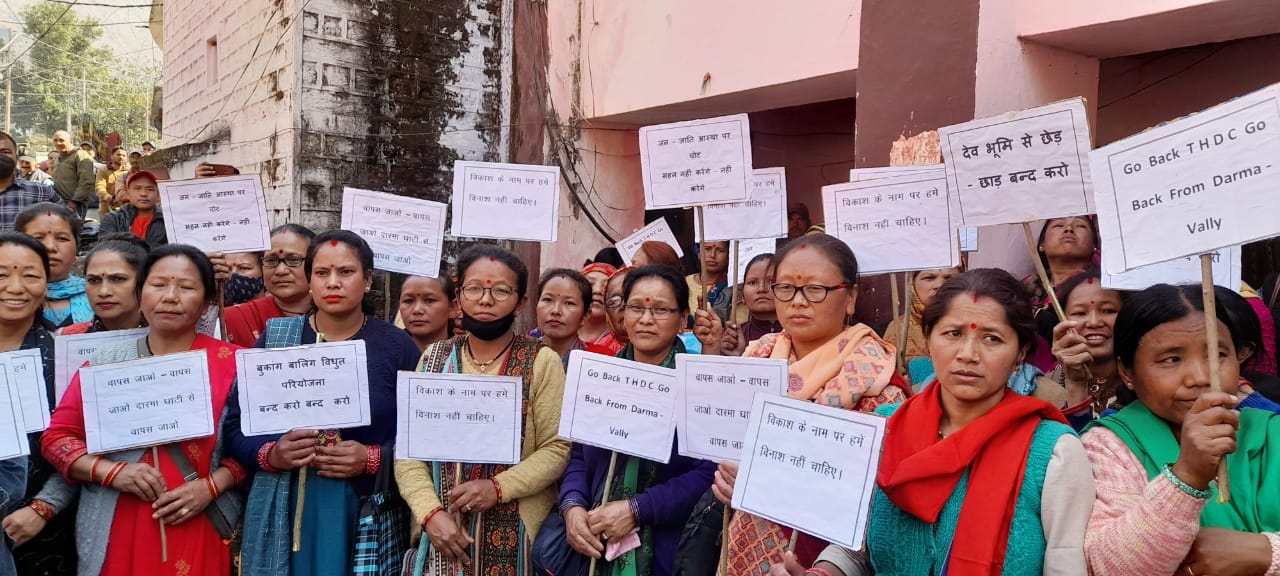 Besides the Darma Sangharsh Samiti, the members of Gram Pradhan Sangathan from Vyas, Chaudans and Darma valleys, all Zila Panchayat and BDC members and members of Dharchula Vyapar Sangh took part in the protest march .
"Darma valley is well known for its glaciers, the source of rivers like Dhauli Ganga. With the use of explosives for making tunnels and dam of the project, the precious glaciers will surely deplete ,"said Roop Singh Titiyal, a villager from Darma valley, while addressing the protesters outside SDM officer in Dharchula.