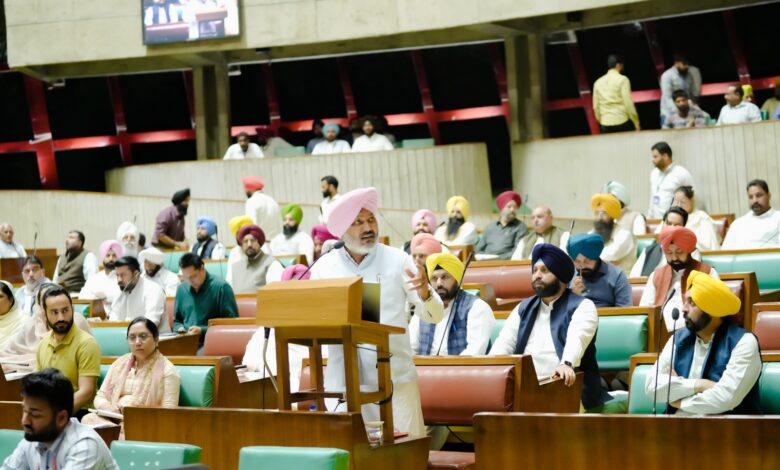 Punjab budget worth Rs 1,96,462 crore focuses on health, education and agriculture
Chandigarh, March 10
Punjab Finance Minister Harpal Cheema presented the State Budget worth Rs 1,96,462 crore for the financial year 2023-24 in Punjab Assembly on Friday. In his budget speech, Cheema said the effective capital budget expenditure has been increased by 22 per cent over the last year. While applauding the AAP Government decision to provide free power supply to domestic consumers in the state, Cheema said that the government took a historic decision of 300 units of free power and almost 90 per cent of households are getting zero bills. He further detailed the focus areas of the state government for the year 2023-24. It is pertinent to mention here that this is the first full budget of the AAP government, which came to power in Punjab last year.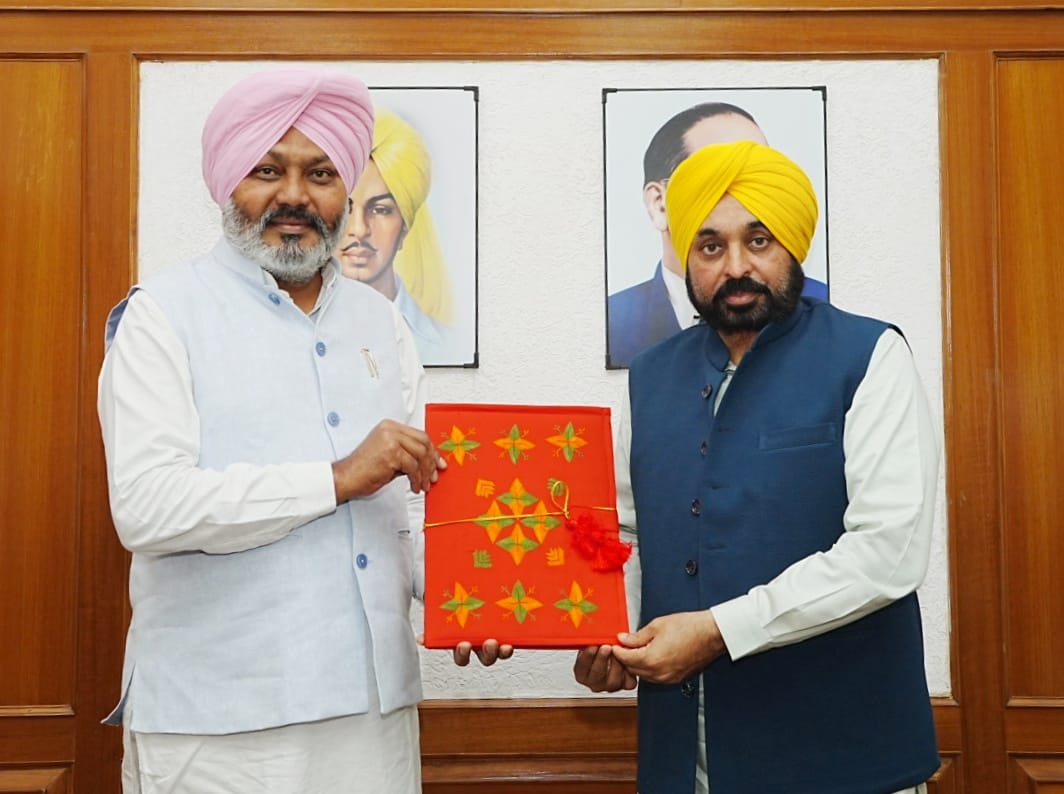 Giving further details, Cheema said that the Total Revenue Receipts of State has been projected to be Rs. 98,852 crore in FY 2023-24, of which the Own Tax Revenue accounts for Rs. 51,835 crore and Non-Tax Revenue accounts for Rs. 7824 crore. He further said that the Capital Expenditure is pegged at Rs.11,782 crore i.e. an increase of 22 per cent over FY 2022-23 (RE). "The GSDP for the State is estimated to grow to be Rs.6,98,635 crore for FY 2023-24. The Per Capita Income of Punjab stood at Rs.1,73,873 crore at current prices in FY 2022-23 registering a growth of 7.40 per cent", he informed the House. He also said that in comparison FY 2021-22, there has been spell bound increase in both the own tax and non-tax revenues of the State that is State GST by 23 per cent, State Excise by 45 per cent; Stamps and Registration by 19 per cent; Taxes on Vehicles by 12 per cent in  FY 2022-23 (RE) and non-tax revenue by 26 per cent.
Budget Highlights 2023-24
Ø  Total   Budget   Expenditure   of   Rs.1,96,462  crore excluding SDF amounting to Rs.45,000 crore for FY 2023-24; 26% growth compared to the FY 2022-23 (BE). The effective Revenue Deficit and Fiscal Deficit have been pegged at 3.32% and 4.98% respectively.
Ø  The Estimates of Revenue Expenditure of State at Rs.1,23,441 crore i.e. growth of 14% over FY 2022-23 (BE). Out of this, Rs.74,620 crore is proposed towards the committed expenditure, a jump of 12% in comparison to FY 2022-23 (BE).
STRENGTHENING PUBLIC FINANCE
Ø  Tax Intelligence Unit has been duly notified and experts being hired to study the entire gamut of revenues of the State.
Ø  Rs.3,000 crore contributed to the Consolidated Sinking Fund (CSF) as against only Rs.2,988 crore in the last 5 years by the previous Government.
AGRICULTURE & FARMERS WELFARE
Ø  Government proposes to introduce a "New Agricultural Policy" with the objective to conserve natural resources and increase farmers' income, a Committee of Experts already constituted in this regard.
DIVERSIFICATION
Ø  Aam Aadmi Party (AAP) Government would provide market intervention for Basmati procurement, for which a  revolving fund would be created; 33% subsidy on cotton seeds and track and trace mechanism for ensuring only quality seeds for our farmers. Rs.1,000 crore for a special scheme on diversification in FY 2023-24.
Ø  2574 Kisan Mitras to be engaged to provide extension services in each village and spread information and knowledge at  farmers' doorstep.
CHECKING STUBBLE BURNING PRACTICES
Ø  To engage farmers by providing various possibilities and solutions to eliminate this practice of burning paddy straw. Rs.350 crore allocated under the Sub-Mission on Agriculture Mechanism, to provide various machines/equipment.
FREE POWER TO FARMERS
Ø  Government has provided free power to the tune of  Rs.9,064 crore  in FY 2022-23(RE) and Rs.9,331 crore has been earmarked in FY 2023-24 to continue its support to the farmers.
CROP INSURANCE
Ø  Provide Crop Insurance to farmers to save them from vagaries of the weather and other uncertainties.
HORTICULTURE
Ø  An allocation of  Rs.253 crore for next financial year, i.e. more than  double the budget allocated in FY 2022-23 (RE).
Ø  5 new Horticulture Estates to be set up in the district of Ludhiana, Gurdaspur, Patiala, Bathinda and Faridkot –  Rs. 40 crore in  FY 2023-24.
Ø  A new risk mitigation scheme i.e. Bhaav Antar Bhugtan Yojna to ensure right remuneration to horticulture producers whenever market prices would fluctuate beyond a certain level- initial allocation  Rs.15 crore.
Ø  A new scheme for diversification through flower Seed production would also be operationalized in the upcoming financial year.
ANIMAL HUSBANDRY
Ø  Mobile Veterinary Units to be established in FY 2023-24 to provide diagnosis, treatment minor surgeries, sample collection and audio visual support related to animals, to the farmers / animal owners at their doorsteps-  Rs.13 crore budgeted.
FISHERIES
Ø  To augment the area under fisheries, the plan is to expand the current area 1,212   acres under shrimp cultivation to 5,000 acres in next 5 year.
FORESTRY & WILDLIFE
Ø  Under the Shaheed-E-Azam Sardar Bhagat Singh Hariawal Lehar, against a target of 50 lac saplings, 54 lac saplings have already been planted. Target of planting 1 crore saplings in the upcoming FY 2023-24 across different schemes.
EDUCATION
Ø  An outlay of Rs.17,072 crore for school and higher education, which is 12% higher than the previous year.
Ø  FINANCIAL SUPPORT FOR UPKEEP OF GOVERNMENT SCHOOLS: Rs.99 crore for ensuring basic cleanliness and upkeep of schools while teachers shall concentrate only on academics
Ø  SCHOOLS OF EMINENCE 117 schools have been identified for upgrading them as "Schools of Eminence". On pilot basis, work for upgradation has already started at 04 schools of district Amritsar, Rs. 200 crore in FY 2023-24 for up-gradation of the schools into Schools of Eminence.
HIGHER EDUCATION
Ø  PROVISION FOR INFRASTRUCTURE: Rs.68 crore is proposed for undertaking infrastructure development in 11 new Government colleges.
TECHNICAL EDUCATION
Ø  Rs.615 crore in FY 2023-24 for improving the technical capacities of our technical education institutes; 6% higher allocation than FY 2022-23.
SPORTS & YOUTH SERVICES
Ø  Multipurpose Sports Arenas at district level and sub-divisional level are being set-up and out of 32 projects have been completed. Rs.35 crore is proposed for the construction, up-gradation and strengthening of Sports Infrastructure.
Ø  To promote sports education in specialized areas, Rs. 53 crore allocated for the Sports University, Patiala.
MEDICAL EDUCATION AND RESEARCH
Ø  An allocation of Rs.1,015 crore in FY 2023-24 for Medical Education and Research.
Ø  For setting up of Trauma Centre at Government Medical College, Amritsar and at Rajendra Hospital, Patiala at a total cost of Rs. 100 crore in FY 2023-24.
HEALTH
Ø  AAM AADMI CLINICS (AACS): Against the initial target of establishing 117 Aam Aadmi Clinics, the Government has already established 504 Aam Aadmi Clinics. Another 142 clinics are in the pipeline and are expected to be operational in next few days.
SKILL DEVELOPMENT
Ø  An outlay of Rs.163 crore has been proposed in FY 2023-24 for implementing the various schemes for training and skill development such as Deen Dayal Upadhyaya Grameen Kaushal Yojana (DDU-GKY) and Pradhan Mantri Kaushal Vikas Yojana (PMKVY), etc.
INDUSTRIES & COMMERCE
Ø  Developing 20 Rural Industrial Clusters, 15 Industrial Parks in order to accelerate the growth of MSMEs and would also place emphasis on Start-ups and Innovation.
FISCAL INCENTIVES
Ø  Rs.3,750 crore has been provisioned in FY 2023-24 i.e. an increase of 19% over FY 2022-23 (BE).
FOOD, CIVIL SUPPLIES & CONSUMER AFFAIRS
Ø  Government proposes to introduce a one-time settlement scheme to settle the pending cases of defaulter rice millers. Government is also planning to introduce online linking of Mandies with Rice Mills from next Kharif Marketing Season.
POLICE AND LAW & ORDER
Ø For modernization of police forces: Rs. 64 crore.
Ø To strengthen the infrastructure in the border districts : Rs.40 crore.
Ø To modernize the Cyber Crime setup and enhance its capabilities; Rs.30 crore.
SOCIAL WELFARE AND JUSTICE
Ø A budgetary outlay of Rs.8,678 crore in  FY 2023-24  i.e. an increase of 17% over FY 2022-23 (BE).
INFRASTRUCTURE
Ø For renovation and upgradation of state infrastructure a budgetary outlay of Rs.26,295 crore i.e. 13% higher than FY 2022-23 BE.
ROAD & BRIDGES
Ø Rs.1,101 crore for upgradation, construction and repair of roads and bridges.
Ø Rs.600 crore under Pradhan Mantri Gram Sadak Yojana (PMGSY)-III to upgrade 1,278 km of road length.
RURAL DEVELOPMENT AND PANCHAYATS
Ø Allocation of Rs.3,319 crore in FY 2023-24 i.e. an increase of  11% over FY 2022-23 (BE).
LOCAL GOVERNMENT AND URBAN DEVELOPMENT
Ø A new Urban Estate over an area of 1,600 acres at Sahibzada Ajit Singh (S.A.S) Nagar for development of residential, commercial and industrial plots.
Ø Acquisition process for setting up Urban Estates of over an area 1,000 acres in New Chandigarh namely Eco City-3 and Low/High density has been started.
Ø Greater Ludhiana Area Development Authority (GLADA) would set-up an Urban Estate over an area of 1,600 acres in FY 2023-24.
Ø A township over an area of 200 acre would be developed in Bathinda by the Bathinda Development Authority.
TRANSPORT
Ø Rs.567 crore i.e. an increase of 42% over FY 2022-23 (BE) for the transport sector.
POWER
Ø Rs.7,780 crore for providing power subsidy to the domestic consumers.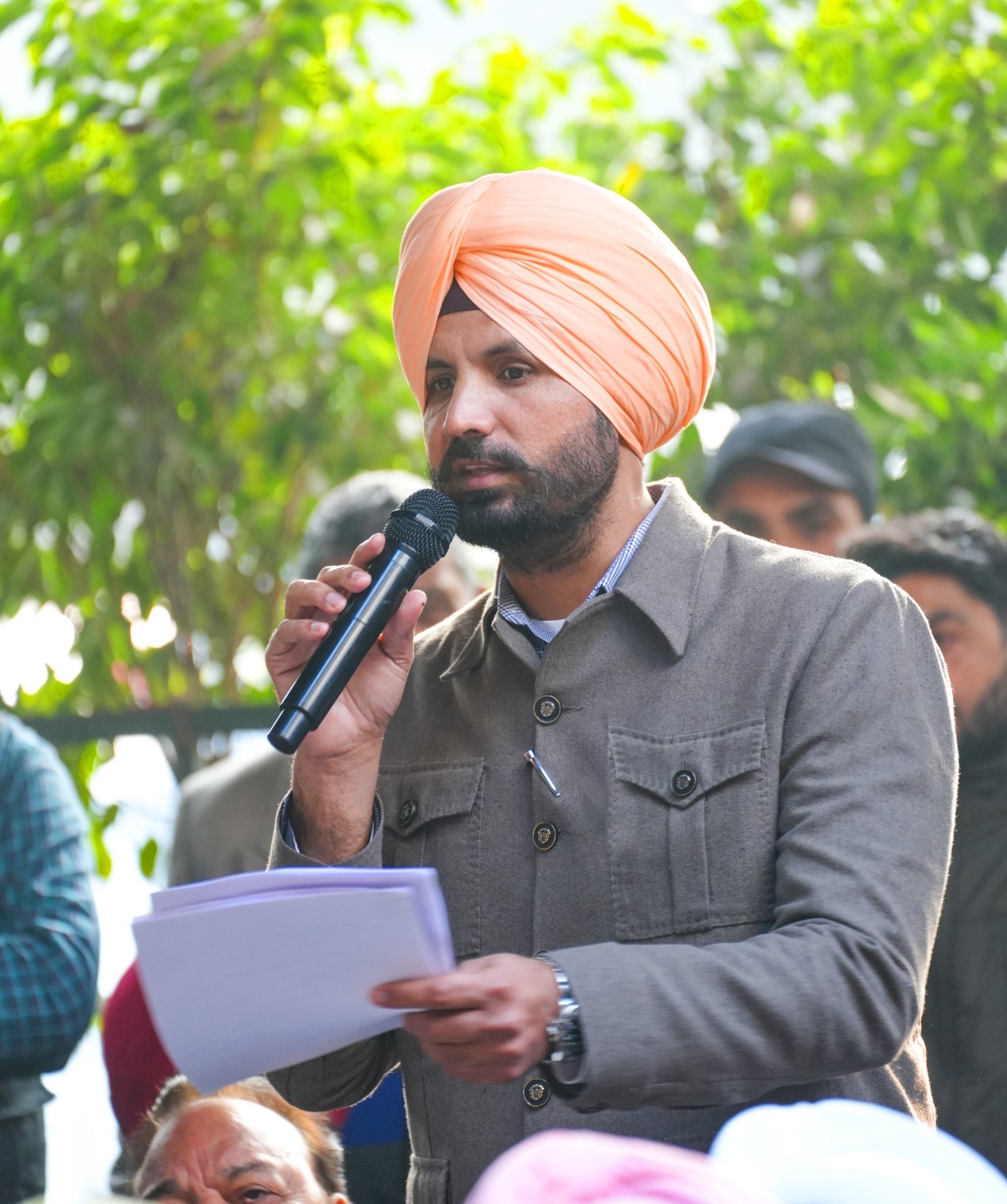 Meanwhile, reacting to the Punjab Budget, Punjab Pradesh Congress Committee (PPCC) president Amarinder Singh Raja Warring today said that the Aam Aadmi Party government was today completely exposed by its own admission and revelations made in the budget that was presented today in the Punjab legislative assembly. "This budget has proved to be the harsh reality check for the government in which it has miserably failed", Warring said while remarking, "The budget 2023-24 is an admission of failures and frustrations of the AAP government". "This is not what we are saying, it is the government which is admitting that Punjab is on the brink of bankruptcy and the state government has no vision to save it", he said, while adding, had it any plan or programme it would have been revealed in today's budget only. Taking a dig at the AAP convener Arvind Kejriwal's claims that he would generate Rs 20,000 crores from sand mining, Warring pointed out, the budgetary figures showed that the state earned just Rs 153 crores from sand mining last year. "Either you have pocketed the balance amount or you must apologise to the people of Punjab that you lied about income from sand mining", the PCC president told the government. "And what about Rs 34,000 crores which Kejriwal promised to save from corruption?" he asked.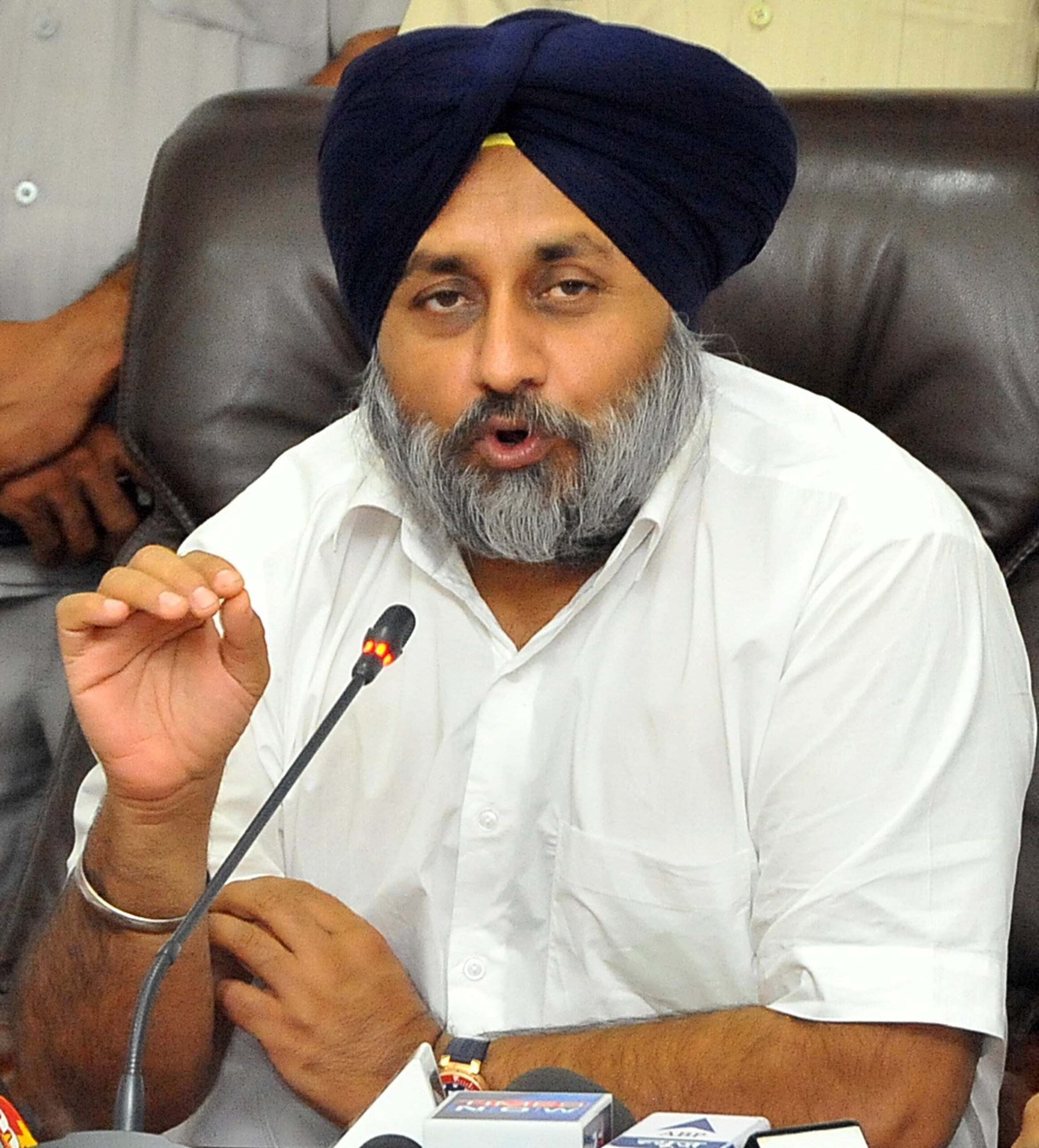 Shiromani Akali Dal (SAD) President Sukhbir Singh Badal today said the Aam Aadmi Party (AAP) government had played another fraud with Punjabis by fudging figures to paint a rosy picture in budget 2023-24 but was actually leading Punjab to financial ruin by increasing debt and performing poorly on all parameters. Reacting to the State budget presented in the Vidhan Sabha, the SAD president rubbished claims of increase in revenue, saying "figures have been conveniently fudged to hide the truth from Punjabis". He said the truth was that State debt had increased by Rs 42,181 crore to touch Rs 3.47 lakh crore. He said the outstanding debt to GSDP ratio of 46.81 per cent also suggested that the State was hurtling towards financial bankruptcy. Asserting that the budget 2023-24 reflected the complete administrative failure of Chief Minister Bhagwant Mann, the SAD President said "AAP has also gone back on all promises made to the people". "Money has not been allocated for the Old Pension Scheme whose revival was announced with much fanfare. Similarly no money has been allocated for any infrastructure project including power generation", he added.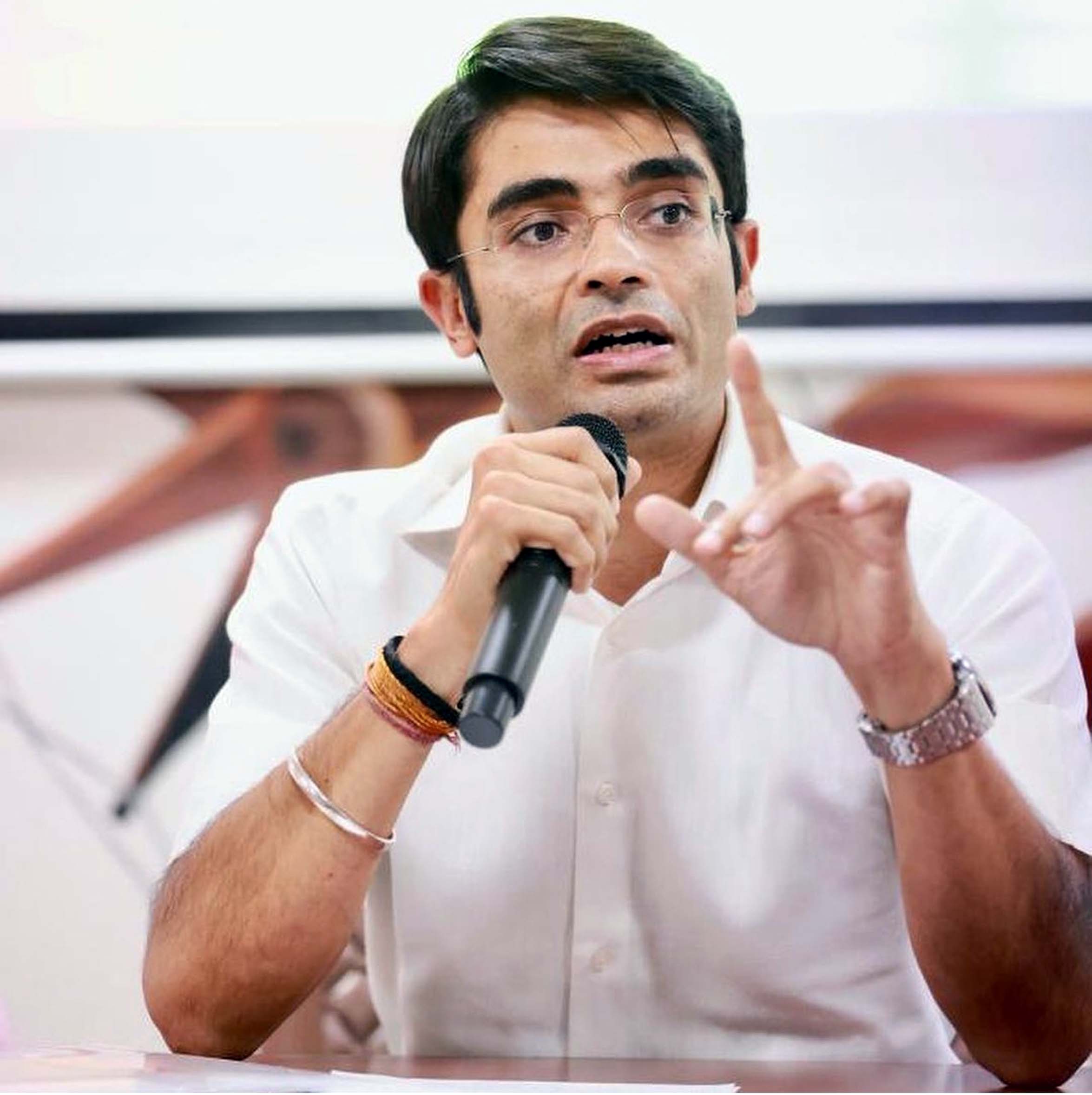 Terming the Punjab Budget presented by the Finance Minister Harpal Cheema in the State Assembly today as "disappointing", "disheartening" and "disillusioning", National Spokesperson of BJP Jaiveer Shergill has also strongly condemned the Bhagwant Mann-led AAP government. While pointing out that the budget is not showing any new avenues of revenue, Shergill, in his Budget reaction said, "Immediate steps were required to address the problem of ever worsening financial crisis in the state but unfortunately the budget lacks any concrete roadmap for reviving the dwindling state economy." Shergill further said that there is no strategy in the Budget to make the state debt free, which is a cause of immense worry, while adding, "A thorough perusal of the budget shows that this budget actually puts Punjab in a reverse gear with Bhagwant Mann sleeping on the steering wheel." BJP Spokesperson said that people of Punjab, particularly women, are extremely disappointed with the Budget. Shergill pointed out that non-allocation of funds for giving Rs 1,000 per month to eligible 1.3 crore women, who have attained the age of 18 years in the second consecutive budget speaks volumes of false promises made by AAP before coming to power in Punjab.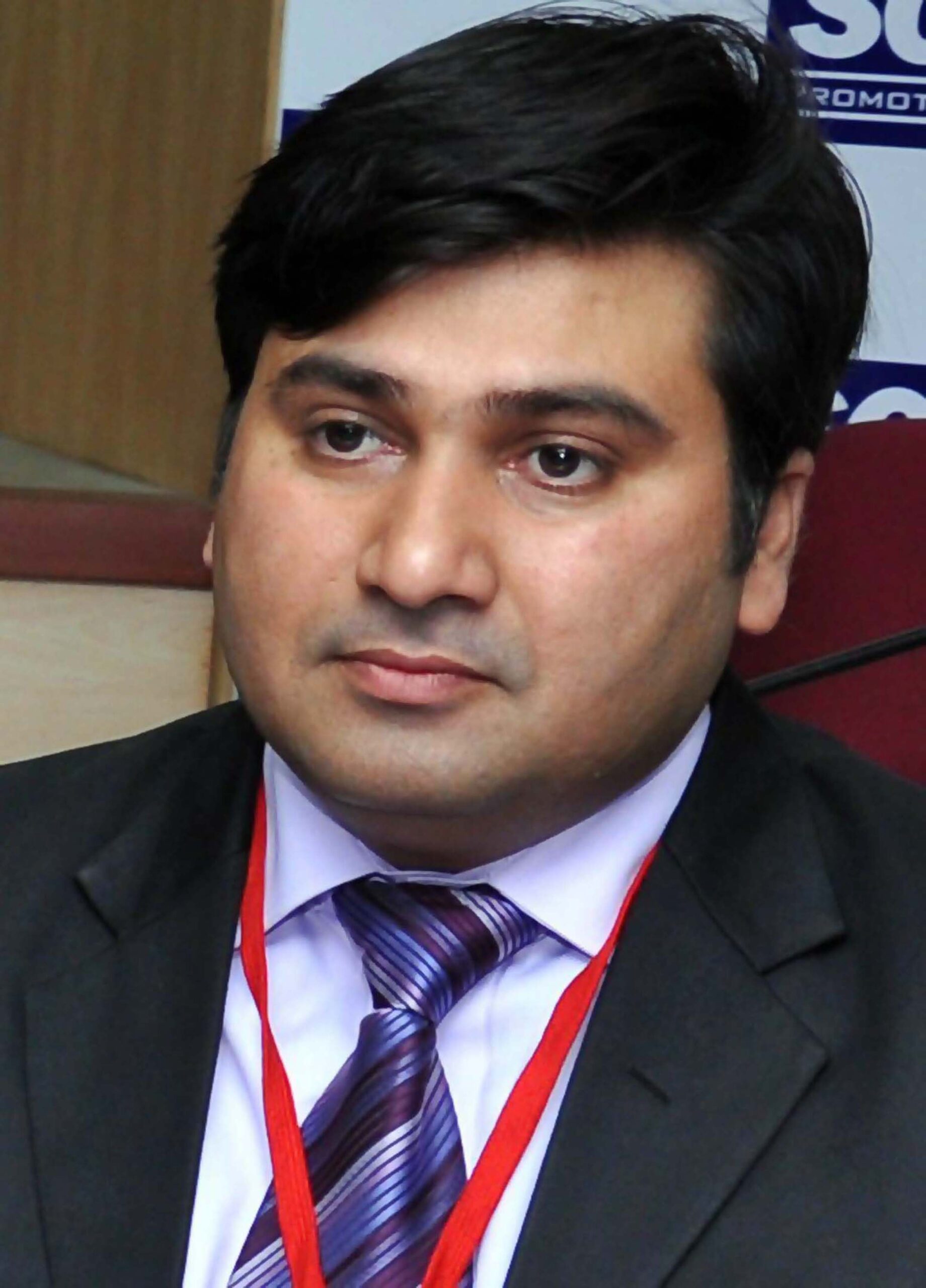 Meanwhile, coming down heavily on the government for completely ignoring the industry, National President of All Industries Trade Forum Badish Jindal said that one of the main poll promises made by the AAP government of providing electricity at the rate of Rs 5 per unit to Punjab industry has again not been fulfilled in this budget. "Only hollow announcements have been made with respect to the industry", he asserted. Jindal further said that the government even failed to fulfill the target of GST of 27 per cent and just closed the figure at 9.24 per cent, whereas national average is more than 15 per cent. "In the last year budget of 2022-23, the government proposed Rs 100 crores for focal point and then reduced this to Rs 60 crores in the revised budget with intimation to Industries. In the 2023-24 Budget, this was further reduced to Rs 50 crores. This shows the non-seriousness of the government with the concern of industries", he pointed out.