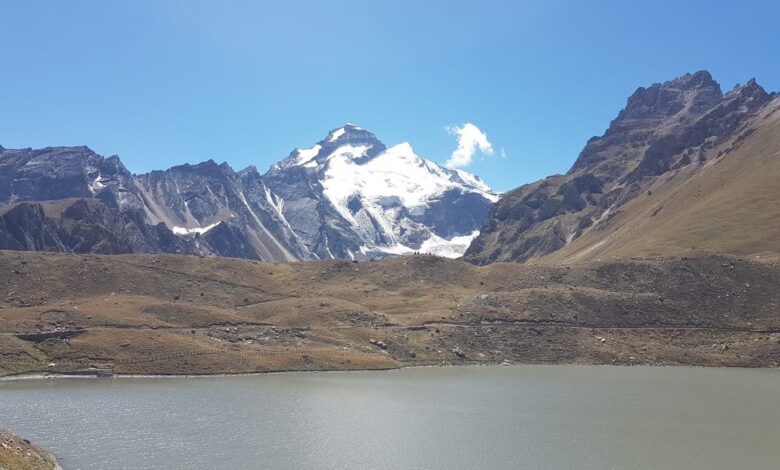 'Adi Kailash' and 'Om Parvat' pilgrimage to start from May 4
B.D.Kasniyal
Pithoragarh, April 27
The first batch of 18 Indian pilgrims will visit 'Adi Kailash and 'Om Parvat' this year as the 'Adi Kailash Yatra' commences from May 4.
" The yatra will begin from Kathgodam  as the first batch of pilgrims will reach there on May 4 and proceed to Pithoragarh camp from where they will visit 'Adi Kailash and 'Om Parwati Sarowar yatra'," said Reena Joshi, Pithoragarh District Magistrate after presiding over a meeting to oversee arrangements for the yatra ,here today.
The DM held meeting with the officers from Kumoan Mandal Vikas Nigam (KMVN), Health, revenue departments and representatives from SSB and instructed them to get ready for the yatra.
" We have instructed the Chief Medical Officer (CMO) to keep medical teams and an ambulance each at Gunji and Dharchula to check any  ill pilgrim. We also have suggested the Army, ITBP, BRO and SSB units near the route to keep oxygen cylinders and medicinal stock ready to be used for pilgrims in an case of  emergency," said the DM.
Kumaon Mandal Vikas Nigam (KMVN) , the nodal organisation for the yatra has informed the meeting that an advance party of Nigam personnels had been sent to various camps of the yatra for inspection to find if the camps are in ready to host the yatra.
The KMVN, the nodal agency for 'Kailash Mansarowar Yatra' has now focussed on 'Adi Kailash Yatra', which is situated in Vyans valley of Dharchula sub- division of Pithoragarh district, after the 'Kailash Mansarowar yatra' to Tibet stopped from Lipulekh pass route following outbreak of  corona epidemic and could not be held  from last four  years.
As per the schedule , 'Adi Kailash' pilgrims will reach Kathgodam on May 4, will proceed towards Pithoragarh for night stay on same day. On May 5, the batch will proceed to Dharchula and will stay there for night. On May 6th, the batch will stay at Gunji and on May 7  will visit 'Om Parvat' and stay at Gunji on second night. On May 8, the batch will visit 'Adi Kailash' and after Darshan it will proceed down to Bundi to stay there for night. On May 9, the batch will stay at Chaukori and on next day it will proceed towards Kathgodam via Almora.