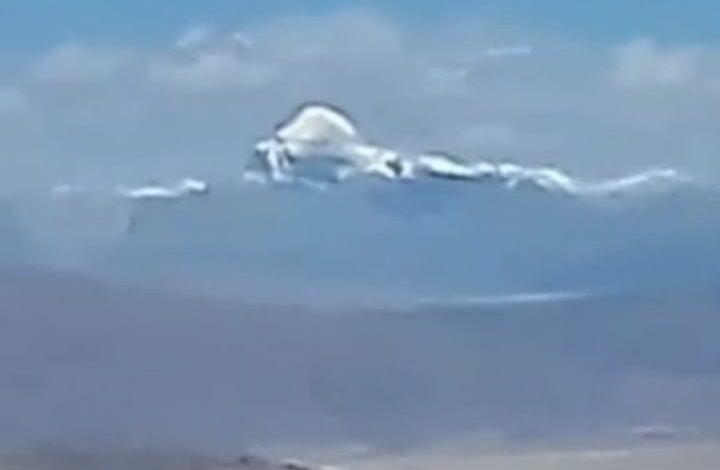 Possibilities being explored to get 'darshan' of Kailash mountain peak from Indian territory
B.D.Kasniyal
Pithoragarh, June 27
Uttarakhand tourism department has started exploring the possibilities of 'Darshan' of sacred Kailash peak situated in Tibet from inside the Indian territory from old Lipulekh pass peak, on the western side of Lipulekh pass, the gateway to Tibet in Pithoragarh district of Uttarakhand on Indo-China border.
" A team of tourism officials, adventure tourism experts and officials of Border Road Organisation (BRO) had gone to old Lipulekh peak to find out how the spot can be developed as a religious tourism destination," said Devesh Shashni, Sub Divisional Magistrate (SDM) of  Dharchula, who was also a member of the team.
"On the instructions of Secretary, tourism in Uttarakhand government, a team comprising four tourist department officers visited old Lipulekh pass on June 21 this year. The officials included, senior tourist officer Lata Bisht, district tourist officer of Pithoragarh Kirti  Chand, Dharchula SDM Devesh Shashni and some army officers," said Kriti Chand, district tourist officer and member of the team.
The Kailash Darshan from old Lipulekh pass peak is being seen as an alternative to Kailash yatra, as the Yatra could not be permitted by Chinese authorities after Corona epidemic since 2020.
Tthe old Lipulekh pass peak is 19000 feet high located some 2000 meters steep trek from Lipulekh pass."Our team was assigned to submit a report on possibilities of religious tourism in Vyans valley, for which we have visited old Lipulekh pass, Nabhidhang and Adi Kailash region," said the tourist officer.
According to tourist officer, the possibilities of Kailash Darshan from that point of Indian territory is very high as BRO has constructed a road at base of the peak."A snow scooter or ETV scooter will be able to make the pilgrims reach the peak which is at 19000 feet high from sea level and at 1800 meters trek from Lipulekh pass,"said the District Tourist Officer (DTO).
The local villagers of Vyans valley have said that in old times, some pilgrims who could not   cross over to Tibet, used to have 'Darshan' of sacred peak from old Lipulekh pass peak." It is lovely and  thrilling view one gets from the peak. The challenges are only sharp winds blowing there and four critical bends on way to the peak, "said  Bhupal Singh Ronkali, a villager from Rongkong village of Vyans valley, who had visited the peak several times and shot a video of Mount Kailash from there.