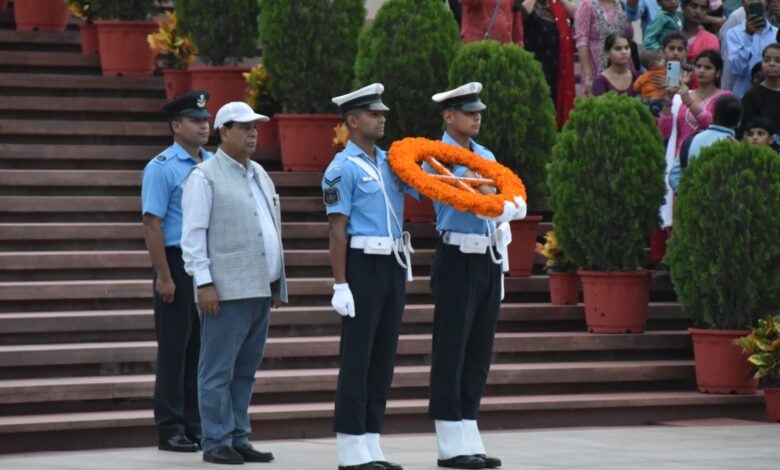 Deputy Lal , a hero of Nowshera -Rajouri sector of 1947-48 Indo-Pak conflict honoured by Indian Army
New Delhi, Aug 2
Seventy Five years s after the martyrdom of an army hero of   Nowshera – Rajouri sector,  Indian Army held a special ceremony at Amar Jawan Jyoti New Delhi in the honour of Martyr late Deputy Lal  Vir Chakra ,  for his bravery  and supreme sacrifice  during Indo Pak war of 1947-1948 .
Originally hailing from village Dhar Darachh, Tehsil Palandri in Pakistan Occupied Jammu & Kashmir  , the family of the martyr Deputy Lal is presently settled in Sunderbani, district Rajouri. He was martyred at a very young age of 27 years as bachelor, while fighting Pak army under "Operation Gulab" In Nowshera sector, to recapture Indian territory from Pakistani army and invaders.
He laid supreme sacrifice on 15 th June,1948, by display of exemplary courage, , least caring for his life, inflicting huge casualties upon the enemy in a close fight, for which he received the first gallantry award of Vir Chakra of 16Field Regiment of Artillery, posthumously. The Vir Chakra was delivered to his brother Havaldar Radha Krishan by the then Sadar- e- Riyasat  of J&K ,Dr Karan Singh on, 26 Jan, 1950.
He had laid down his life a fortnight before another Indian Army hero Brig Usman was killed in an enemy attck on July 3, 1948 at Jhangar in Nowshera sector. He was also short of 12 days of his 36th birthday and was awarded Maha Vir Chakra.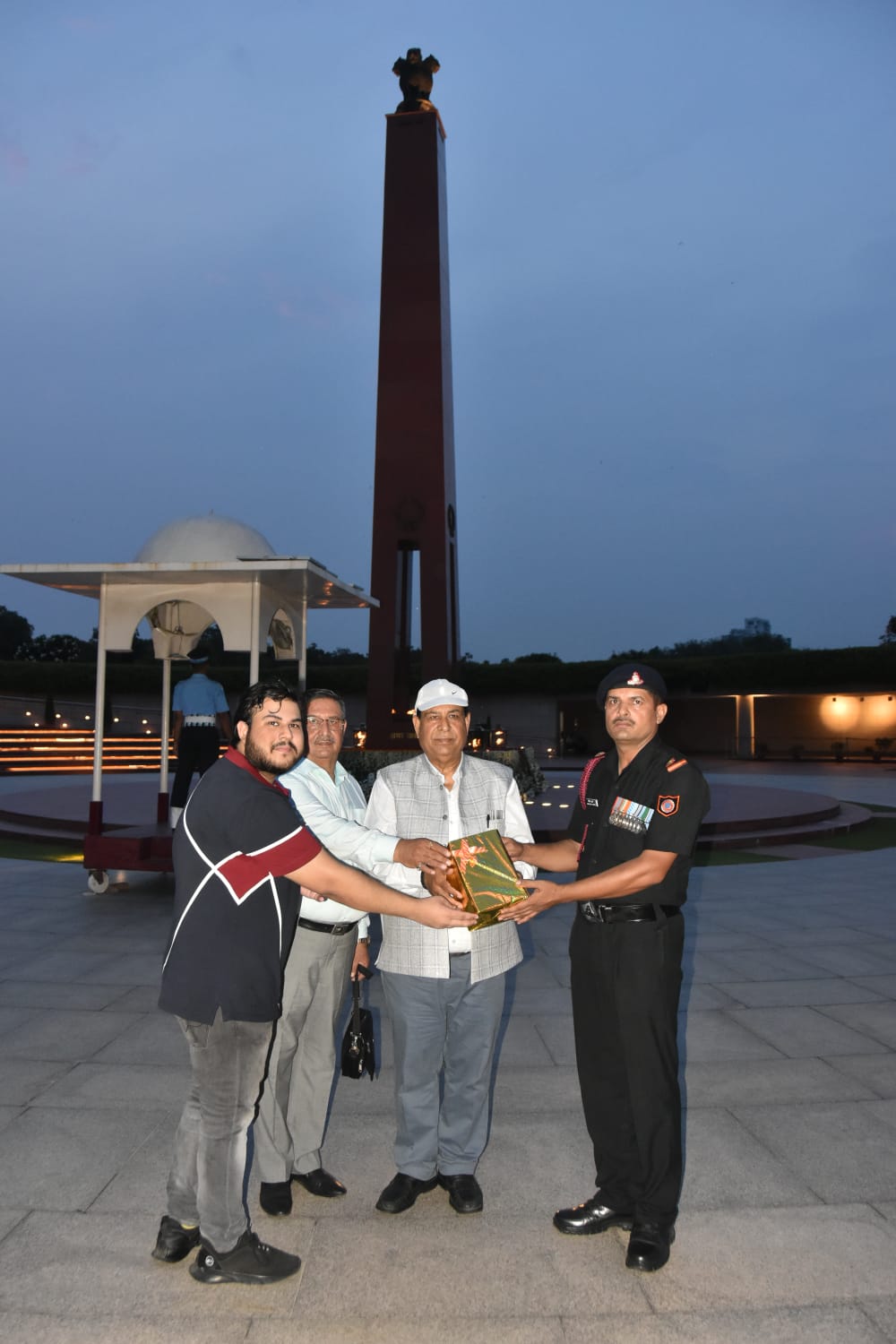 After 75 years  a special wreath laying ceremony was held by the army authorities at Amar Jawan Jyoti,in New Delhi in which next of kin of martyr namely Ravinder Sharma, a former  MLC of J&K ,spokesperson of J&K Congress party and a nephew of the martyr laid the wreath with full military tradition and honours, along with his elder brother Ashok Sharma and  son Aman Sharma, in the presence of large number of people besides army and Air Force officials.  The citation of the martyr was read in the ceremony and his supreme sacrifice was remembered. The family members paid homage to all the martyrs.
Earlier the next of kin was given an appointment for interaction with Additional Director General Artillery Maj General Arvind Yadav , in which Ravinder Sharma and  his family suggested various measures for the recognition of all martyrs for the inspiration of future generations. He lauded the gesture of army authorities for such a ceremony after 75 years and stressed for more such interactive interaction.