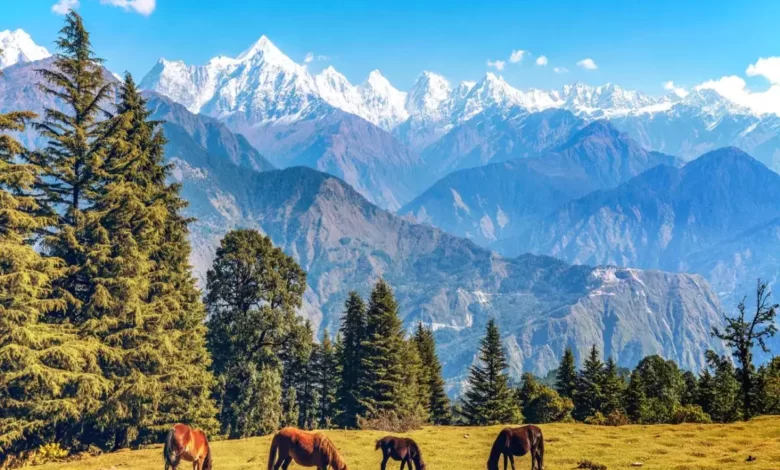 Tourists need not get inner line permits for trekking in Johar valley
B.D.Kasniyal
Pithoragarh, Sept 20
Tourists who wanted to visit the high Himalayan trekking routes of Ralam, Milam, Panchu and Nanda Devi base camp on the Indo-China border of Johar valley in  high Himalayan region of Pithoragarh district, will now be able to visit these places without inner line permit, a mandatory requirement earlier.
The local administration has instructed the concerned security force to remove the restriction, citing an order of Ministry of Home affairs, dated October13, 1993.
"We have written to commandant of 14th battalion of Indo Tibetan border Police (ITBP) citing the letter of Home ministry, to permit the tourist to high Himalayan region  beyond Lilam camp up to Milam village, which is 55 km from here," said Yashbir, Sub-Divisional Magistrate (SDM) of Munsiyari.
Till date the ITBP security pickets used to permit tourists up to Milam camp, 22 km from Munsiyari town."If the orders of Home ministry (letter no,15011/3/91/ F1. Dated 13- 10- 93) are followed by the security force, the move will benefit trekkers, and researchers of high Himalayan region, who will not have to get the inner line permit to enter high Himalayan region for trekking  and research purposes," said the SDM.
The demand to implement the home ministry order for tourists wanting to go to high Himalayan region, was raised by Jagat Singh Martolia, Zila panchayat member from the area , in  a 'Janta Darbar', organised at Munsiyari  by Pithoragarh District Magistrate Reena Joshi on September 12, this year."When I, produced the Home ministry letter to DM in this connection, she soon ordered SDM to issue a letter to ITBP, in this connection," said Jagat Martolia.
Tourists traders and hoteliers in Munsiyari are happy over the move and said that the move will increase tourists flow to Munsiyari." It will benefit over 15000 tourists, who reach Munsiyari every year for trekking in the high Himalayan region ," said Puran Pandey, a hotel owner in Munsiyari.