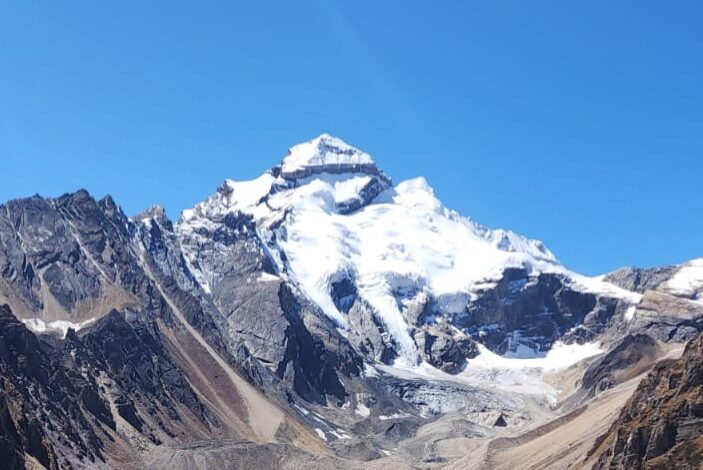 Uttarakhand could get tourism incentives from PM Modi
B.D.Kasniyal Pithoragarh, Oct 3 Uttarakhand hope to get some tourism incentives from Prime Minister Narendra Modi during his proposed visit to Pithoragarh district on October 12, Uttarakhand cabinet minster Ganesh Joshi, said while addressing party workers here today. He was supervising the arrangements for the proposed visit. He called upon the party workers to mobilise general masses for the public meeting to be addressed by the Prime Minister at Pithoragarh on October 12. "I, will also visit, Almora, Champawat and Bageswar to mobilise the people for the success of rally,"said Joshi.
Estimated 50000, people are expected to attend the public meeting of prime minister Narendra Modi, that is proposed in Pithoragarh on October 12.
"We have seen high enthusiasm among people of Almora parliamentary constituency to listen to the Prime Minister, who is coming to the remote part of Adi Kailash of the district for the first time as prime minister,."said Ajay Tamta, the Almora MP.
According to Tamta, the Prime Minister is scheduled to visit Adi Kailash,Narayan Ashram, in Pithoragarh, Adweta Ashram Mayawati in Champawat and Jageswar Dham in Almora. "All the prepatations at Adi kailash region of Vyans valley have almost been completed. We are also preparing in Mayawati Ashram and Jageswar Dham of Almora, where tentatively the Prime Minister may visit "said Ajay Tamta.
"After Prime Minister's visit, the Adi Kailash peak in Jolingkong will emerge as fifth Dham of the region giving increased tourist flow and economic strength to the people of border region, " claimed Tamta.
Meanwhile , Uttarakhand tourism minister Satpal Maharaj today reached pithoragarh en route to visit Jolingkong to take stock of preparations for Prime Minister's visit there."it is great privillage for us that Prime Minister is coming to have Darshan of Jolingkong peak, Adi kailash and Om parvat, he will also have Darshan of the place from where Kailash peak in Tibet can be seen by naked eyes from Indian territory. The visit will result into highlighting the tourist places situated in high altitude region of this district," said Satpal Maharaj.
Almora district magistrate Vineet Tomar has said that after receiving feelers from New Delhi that the prime minister might also visit Jageswar Dham, his team has started preparation for the proposed visit."Besides keeping the administration at alert mode, we have also done trial landing at Shaukiya Thal and Gaurav Bank helipads but the final decision in this connection will be taken after SPG directions," said Almora DM.
The preparations are also on in Champawat district, where the Prime Minister can visit to have a view of Adweta Ashram, established there after Swami Vivekanand visited the place in 1901."We have taken trial landing at helipads of ChamaniyaChaur, and Chaur, GIC and poly technique college helipads of the district. The final decision will be taken on advise of Prime Minister's security officials,."said Navnit Pandey, DM of Champawaat district.