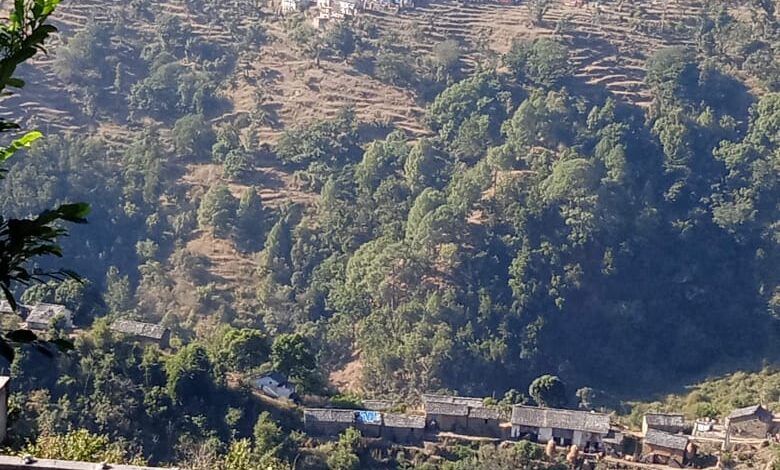 Champawat villagers demand road, threaten to boycott assembly polls
B.D.Kasniyal
Pithoragarh, Jan 10
Disillusioned with the public representatives, on not getting a motorable road to their village in the last 20 years after the formation of the state of Uttarakhand, the villagers of Kot Amori in Champawat district of the state have decided to boycott the coming assembly election this year.
"Our village had over 400 families some 15 years ago but over 300 families have migrated from the village due to absence of motorable road to the village. The remaining 100 families are living here since they have no other alternative but would  leave the village at the first opportunity due to lack of basic facility of road," said Shiv Datt Bhatt, an elderly citizen of the village.
The Kot Amori village is situated some 30 km from Champawat district headquarter and 8 km from Tanakpur -Champawat highway.
According to the villagers due to absence of a motor link to village, the village has suffered in social and economic development, "Over the years public representatives have came and assured us of road only during election period time, but the road to village never started. So this time, we the remaining villagers have decided to boycott the elections, "said Baldev Bhatt, another elderly villager.
According to villagers, due to lack of motor road, the students  beyond 5th class have to walk for five kilometers one way to reach the nearest high school and the pregnant  women, ill persons and elderly have to be carried on stretchers or 'Palkis'  by the village youth to reach roadhead.
" After a long struggle of villagers, the government has sanctioned an eight km long road from Chaurakhola to Sanderk but the work has not yet started," said Sanjay Bhatt, a youth from the village.
The villagers say that their village produces good quantity of zinger, local pulses,  taro root and turmeric besides the citrus fruits, but due to lack of road, the villagers are not unable  to sell their  produce in the nearest market as  even the carrying  cost  of these goods to nearest market at Amori  goes beyond the production cost.
Champawat BJP MLA Kailash Gehtori has said that the 8 km long Kot Amori road was pending due to objections of the forest  laws and since the forest clearance has been done, the road to the village will be constructed soon.
"As per the assurances given to me by Champawat PWD  engineers, the survey work of the road will be started in next 3 days," said Kailash Gehtori, the BJP MLA from Champawat.