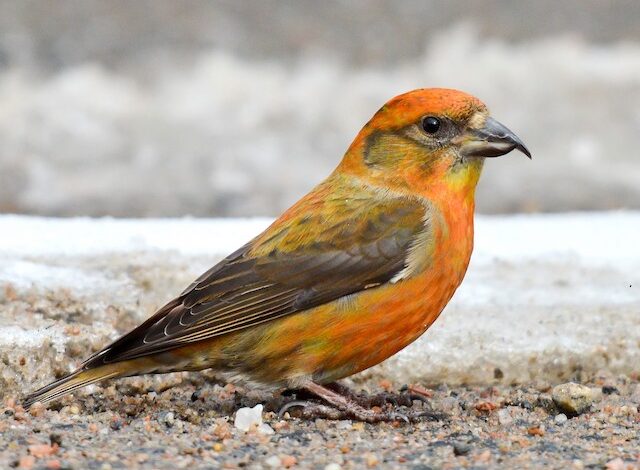 Rare birds spotted in 'Great Backyard Bird Count 2022' in Uttarakhand
B.D.Kasniyal
Pithoragarh, March 1
A total of 201 species of Himalayan birds including very rare Red Cross Bill bird were spotted, by 20 participants, who took part in the 'Great Backyard Bird Count 2022' (GBBC) in Pithoragarh district of Uttarakhand.
GBBC India is the Indian implementation of the global Great Backyard Bird Count, which runs for 4 days every February. Indian birders have participated in the GBBC since the event went worldwide in 2013.
"The bird count was conducted at four places namely Munsiyari, Dehradun, Mukteswar (Nainital) and Nailbag ( Tehri Garhwal)  in last 3 weeks of month of February this year."said Ramnarayan Kalyanaraman, overall coordinator of the count in Munisiyari.
According to Ramnarayan, besides sighting rare bird Red Cross Bill, the bird lovers also spotted Monal, the state bird of Uttarakhand state, Wall Creeper, Spotted Nutcracker and Streak Breasted Scimitar Babbler, Bearded Vulture, River Lapwing and Steppe eagle." Our group has also counted groups of Altitude migrants and trans-continental migrants along with a host of breeding resident birds of Himalayan region." said Ramnarayan.
The annual bird count by the group was carried to raise awareness amongst the locals about the birds and to promote birding by rural nature guides." We could count extremely rare birds in IUCN list, Red Crossbill and Black Throated Parrot bill besides near threatened birds like, Cinereous Vulture, Himalayan Vulture, River Lapwing, Painted Stork, Bearded Vulture and Alexandrine Parakeet and vulnerable bird like Common Pochard," said Ramnarayan.
According to Ramnarayan, the GBBC was supported by Bird Count India, e-bird India and e-bird global. GBBC India is coordinated by the Bird Count India collective, a coming-together of a number of groups and organisations that are interested in birds, nature and conservation