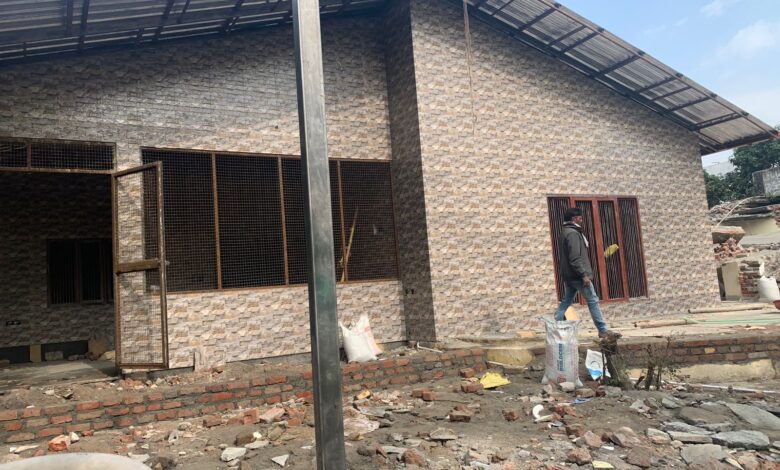 After 50 days of house demolition and loot, Uttarakhand police form SIT to investigate
S.M.A.KAZMI
Dehradun , March 4
Uttarakhand police after failing to nab three main accused in the house demolition and loot case of a deceased senior Naval officer in Clementown area of Dehradun has now formed a Special Investigative Team (SIT) to probe the case. This action was initiated following a long struggle of 50 days by the mother daughter duo of Kusum Kapoor, wife of the deceased Naval officer and Preeti Khattar her daughter, who had been running from pillar to post to get justice.
Preeti Khatter said that she met Ashok Kumar, Director General of Police (DGP), Uttarakhand police  two days ago, who ordered formation of a Special Investigative Team (SIT) to further probe the matter.  Akshay Kode, SP ( traffic), IPS and Rekha Yadav, an IPS officer from Haridwar have been appointed as members of the SIT.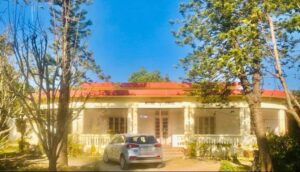 " I had gone to DGP to remind him that even after  50 days of the bizarre incident on January 12, 2022, three main accused in the case have not yet been arrested by the police. Interestingly, these three accused are approaching courts including the Nainital High court to get pre-arrest relief but the Police has not been able to arrest them,"  said Preeti  Khattar.
After the formation of the SIT, DIG Karan Singh Nangyal along with both members of the SIT visited the demolished house in Clementown area to get first hand information about the case and met the victims.  According to police sources, action is being initiated to declare prize money on the whereabouts of the three main accused in the case and also to impound their properties. The three accused who are allegedly absconding are namely Amit Yadav, Mona Randhawa and Saurab Kapoor, an advocate.
It was on January 12, 2021 that a British era house of a deceased naval officer in Clementown area of Dehradun  city was razed to the ground and all the belongings looted by the land mafia in alleged connivance with the police. Kusum Kapoor, wife of the deceased naval officer was residing in the said property with her mentally challenged daughter and had gone to NOIDA on January 7, 2022 for some work when her house was raided and demolished.
Kusum Kapoor was informed by her neighbours on telephone on January 12, 2022 that her house is being demolished with the help of JCB machines and tractors. Giving details of her  property, she informed that the maternal uncle of her husband Mohinder Malik had purchased the property in 1996 and allowed her husband Commander V.K. Kapur to reside and look after the property.
Kusum Kapoor said that on getting information about the incident she contacted local police official on phone who assured her of action but to her shock and surprise when she reached Dehradun after five hours , the demolition was going on brazenly. On reaching the police station, The incharge of Clementown police station ,Narendra Gehlot rebuked the hapless women and threatened to register cases against them and did not help.  In absence of any relief, she went to the residence of Senior Superindent of Police ,Dehradun Janmejay Khanduri on January 13, 2022 where she had to wait for four hours to get an audience with the district police chief. She was asked to come to the office the next day. She had to again wait till evening from morning to meet the SSP. He assured to inquire into the issue and did nothing.
Finally, after running from pillar to post, she finally went to meet Ashok Kumar, Director General of Police, Uttarakhand  who ordered an inquiry into the case and ordered that a case be registered against the alleged culprits. An FIR was registered under sections 147, 452,447,427,323, 506 of the IPC. Seven persons have been arrested by the police in the case but the main accused are still absconding.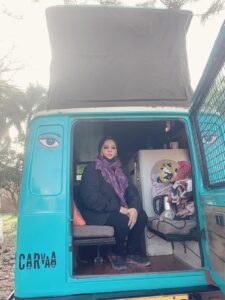 Uttarakhand DGP Ashok Kumar had suspended Narendra Gehlaut, the Incharge of the Clementown police station for dereliction of duty.
Preeti  Khatter said that she had been sleeping in a van in the premises of her house and now shifted to Army guest house in Clementown. She has build a makeshift one room set to save herself and her mother from vagaries of weather. " We are awaiting justice," she said.