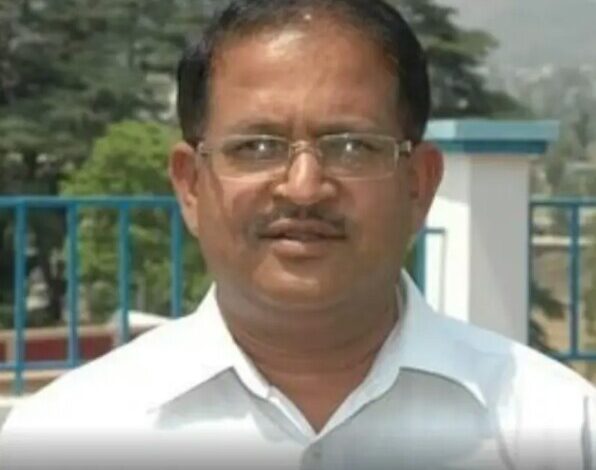 Congress plans big initiative on employment front, if comes to power: Mathura Datt Joshi
B.D. Kasniyal
Pithoragarh, March 4
If Congress party comes to power in the state following the state assembly elections,  it would scrap the contract of UPNL (Uttarakhand Purva Sainik Kalyan Nigam),  to recruit the employees in various departments of the state government and appoint district level selection committees to fill the vacant posts of class three and fourth employees in various departments. This was stated by Mathura Datt Joshi, Congress general secretary(organisation) of Uttarakhand Congress Committee.
"We have promised to the youth of the state to provide them jobs  and this promise could only be fulfilled with the revival of class fourth cadre in the state," he said.
According to Joshi, Class 4th employee cadre was scrapped in the state by Khanduri Government in 2008 and it has resulted in 25,000 vacancies in the state.
Mathura Datt Joshi believed that with the revival of the fourth class employee cadre, a lot of village youth with basic qualifications would be able to secure government jobs.
He also claimed that Congress party is going to form the government in state by winning the state assembly elections, the voting for which took place in the state on February 14. The counting of votes will be held on March 10.
"We are getting minimum 40 and maximum of 48 seats in the state with 42 percent plus vote share, 10 percent more than what we got in 2017 state assembly elections." claimed Joshi.
According to Joshi, out of 29 seats of kumaon region, the Congress will win 18 seats atleast, while  the party is also doing very well in Garhwal hills and Haridwar district as people have voted against BJP.
The congress leader claimed that the some of the indicators after the polling point towards edge of Congress party in the polls. " Many BJP leaders have congratulated the Congress on their performance while some senior bureaucrats have also started sending feelers to party leadership, " he added.
"Even pre-poll indicators favoured Congress party, as the gathering at Rahul Gandhi rally in Dehradun was much bigger than that of Prime Minister narendra Modi at the same venue in the month of December 2021," he said.
According to Congress leader, the announcement of giving LPG cylinder to every house hold at Rs. 500 per cylinder has worked most in favour  of Congress, while Congress party 's commitment to address the problem of unemployment in the state has attracted the youth.
" The replacement of three BJP Chief Ministers within months, mass unemployment, rising prices of essential goods worked against the ruling party," he said.
He further claimed that if Congress comes to power, big initiative will be taken to create lakhs of jobs in the state, filling up of all vacant posts and creation of several layers of employment opportunities in the rural areas to reduce migration.